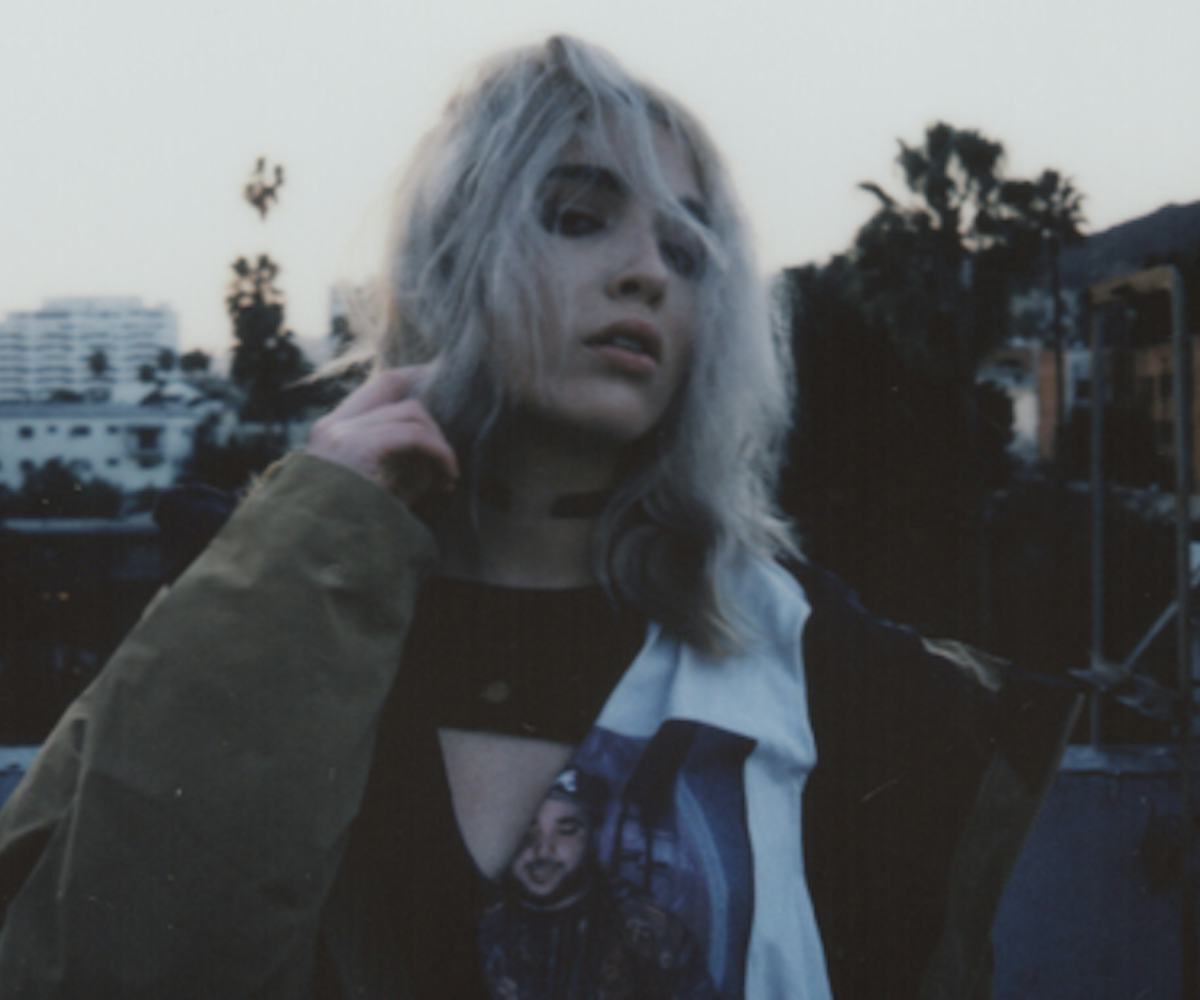 Photo by Angelo Kritikos
"Oh Shit," Dev09 Is Here With A Sick New Track
Dev09 may not have many tracks out, but the ones that have been released have made quite the impact. Her second track in three years, "Oh Shit" premieres today exclusively with NYLON.
She first came onto the music scene through a jokey tweet sent to A$AP Yams when she was in high school. Dev asked how many retweets she'd need to bring him as her prom date, to which Yams replied "1K boo." Dev tattooed the response on her body, but, tragically, Yams died shortly after. However, the bittersweet exchange did end up connecting her with Stelios Phili, A$AP Ferg's producer, with whom she worked on her breakout track "You Made Me." 
Hoping to ride the momentum of her initial release, Dev moved to L.A. but was forced to take a break from pursuing music after she was diagnosed with bipolar II disorder and spent time in rehabilitation in 2016. Now she's back, and ready to navigate all the heavy things that kept her hanging low over the past few years, and her new work touches on mental health and addiction issues, among other topics. 
"'Oh Shit' is a song about dissociation," Dev tells NYLON. "Isolating yourself from everyone, so you don't have to deal with the pain you're causing them when you hurt yourself, because that shit gets to be unbearable. [It] just sort of takes you through blurry moments of my life, from the time I had seizures in front of my parents at home, to driving off oxys, to getting locked into hospital rooms and being forced into residential treatment."
Producers Fayo & Chill "really fucked with" the first verse and guitar that Dev had started off with, leaving us with what Dev rightfully calls a really "dope" track, debuting today. Stream "Oh Shit," below.