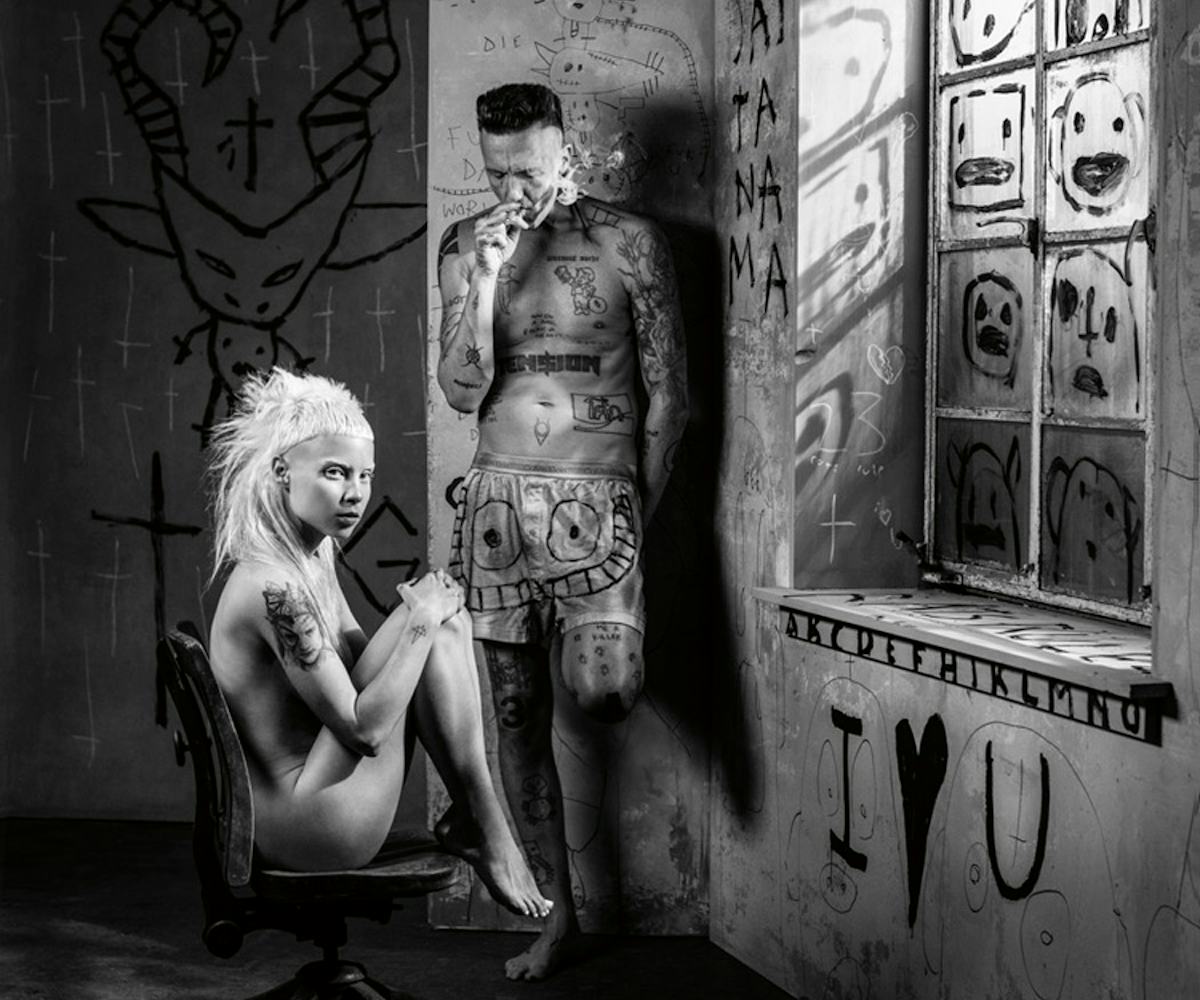 Photo courtesy of Die Antwoord
Die Antwoord's New Song Will Make You Shake Your "BUM BUM"
It's all about the butt stuff
We should have known that predicting the song of summer was premature. Since dropping the summer-inducing jam "Dazed and Confused" just last week, Die Antwoord is back at it again with another banger. Today, the duo released "BUM BUM," featuring GOD, from their Suck On This mixtape, coming out on Thursday, May 19 via ZEF RECORDS.
Once again, Die Antwoord gives us a rush with a song that revs up our internal engines. As expected, it's a provocative track with pages of explicit lines that will crack you up such as "I like rockin' your ass like a ninja mask." Watkin Tudor Jones aka Ninja told Hot New Hip Hop that the single was inspired by a mistranslation from one of his girlfriends in a voice memo, and marks his "first romantic Spanish porno rap adventure." 
If the cover art didn't make it obvious, "BUM BUM" is about butt stuff. You know, like anal sex and other pleasurable things that the booty yields. (Insert the peach emoji here.) Remember when "Ms. New Booty" was considered to be scandalous? We have come so far since 2005...
Drop it low and bump the track, below.