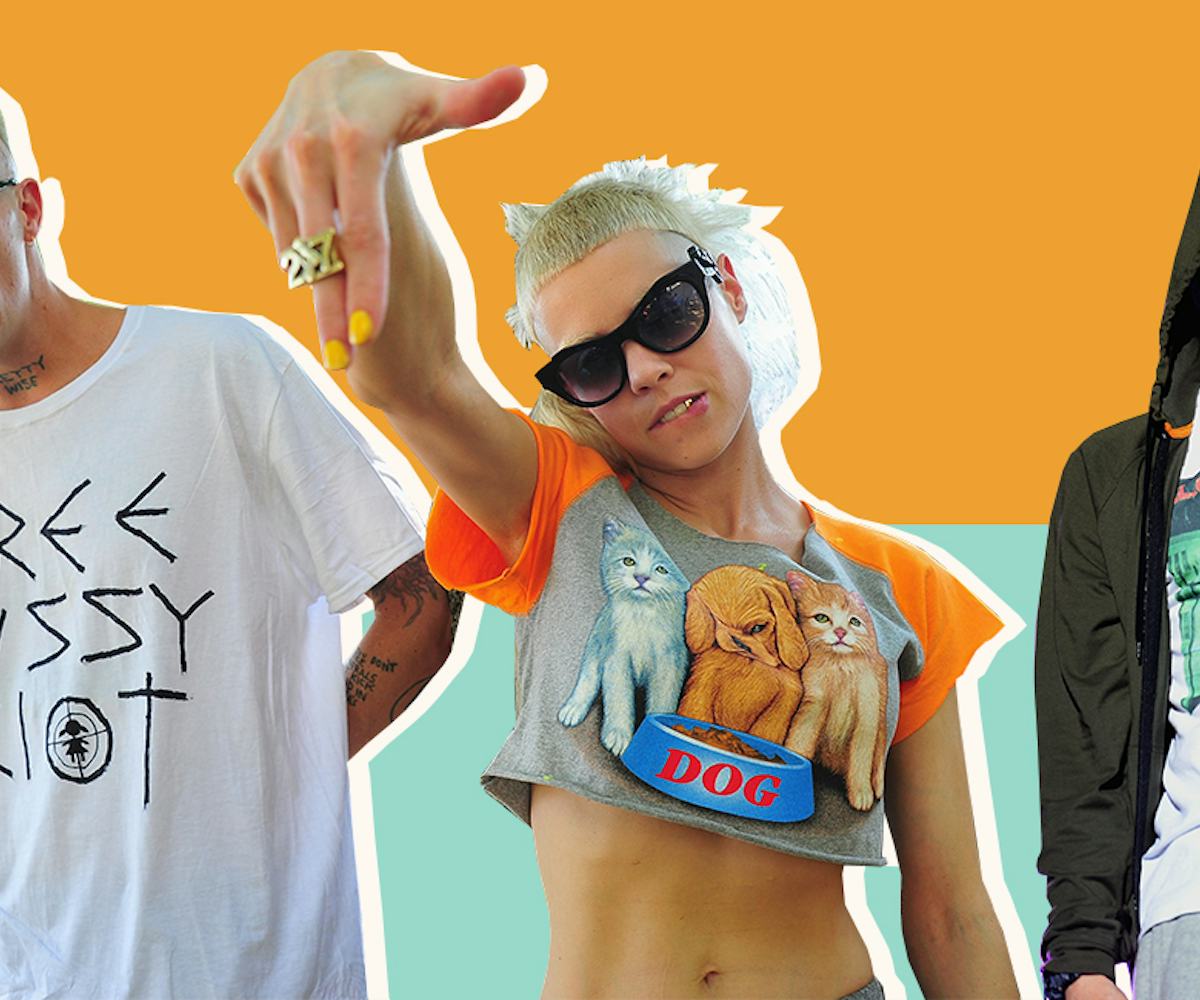 Photos By Theo Wargo/Getty Images.
Die Antwoord Claim Eminem Used To "Rap Better On Drugs"
"They not feeling your rhymes or your Botox"
Last week, Eminem dropped a diss-laden, surprise record called Kamikaze, and from Lil Xan to Donald Trump, no one was safe from Shady's wrath—including South African electro-rap duo, Die Antwoord.
But where did this beef even come from? Well, back in 2017, Eminem released a song called "Untouchable," in which he mispronounced the band's name—a move that led the duo to jokingly post a video of themselves mispronouncing "Eminem." However, the man himself apparently didn't take too kindly to their snarky reply, as evidenced by his new track, "Greatest."
Saying all he wanted to do was give the duo "a shout," Eminem lashed out at them on the song by insinuating that Ninja let his ex-wife/current bandmate Yolandi Visser "get fucked" by Cypress Hills' Muggs.
And while Die Antwoord initially responded to his diss by posting an Instagram video of another woman mispronouncing Eminem's name, it looks like that wasn't enough.
That's right, Ninja and Yolandi have now posted a new video of themselves clowning the legendary MC, claiming that he "used to rap better on drugs" in between barbs about Botox and Photoshop. And warning, it's pretty harsh. 
Sorry Em, you started it. Watch their full response, below.