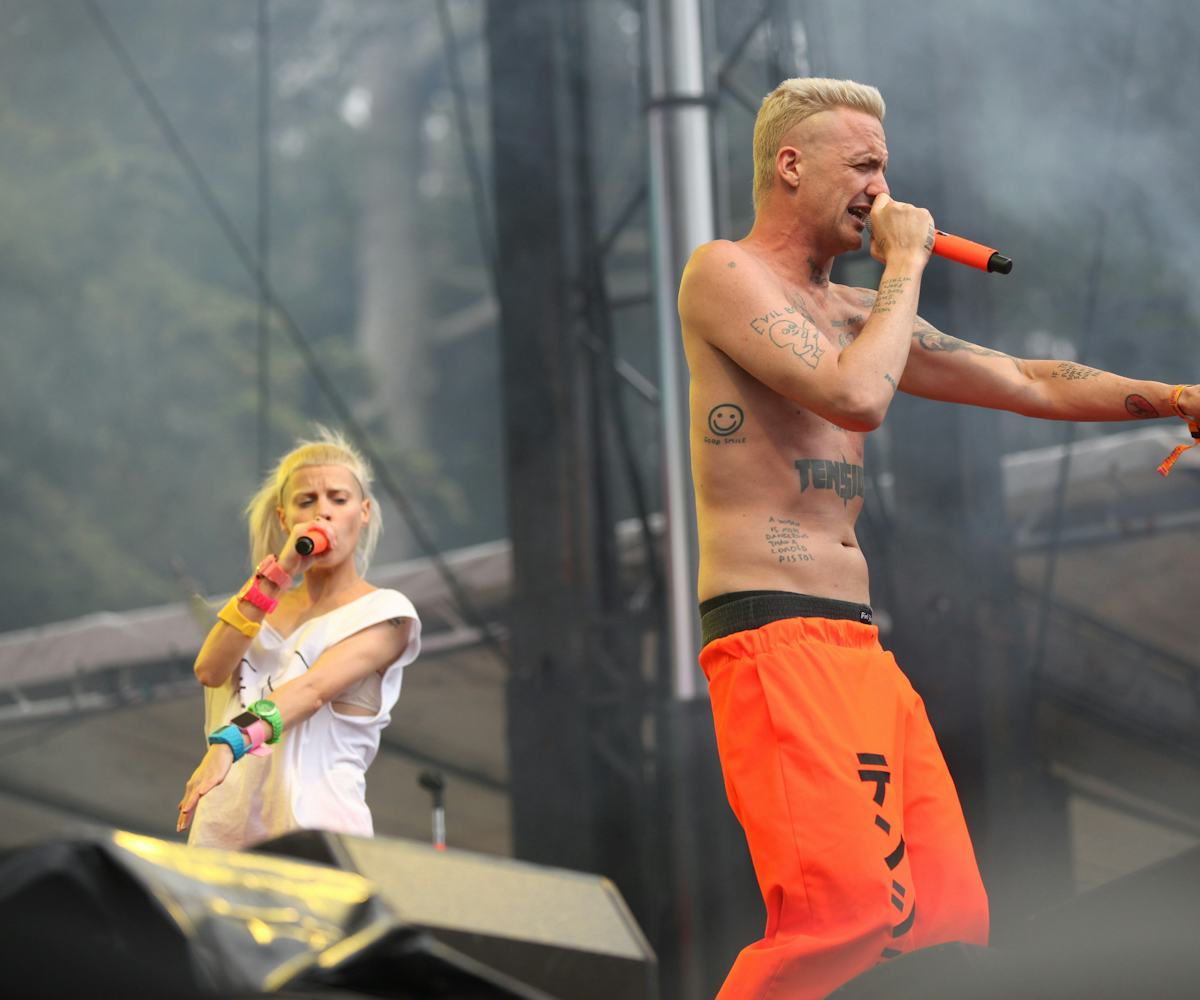 Photo by Trixie Textor/Getty Images
Die Antwoord Is Not Breaking Up
Yesterday, a slew of publications (including us) mistakenly reported that South African duo Die Antwoord were breaking up, following an interview with Exclaim! in which reporter Daryl Keating "broke" the news. The article claimed the Die Antwoord was planning on splitting up in September 2017 after presenting an exhibition at Cape Town's Museum of Contemporary Modern Art Africa and putting out a feature film that documents the duo's history.
Not long after the news quickly circulated on the web, Yolandi Visser took to her Instagram to address the false rumor and posted a photo of a note that begins "DIE ANTWOORD IS NOT BREAKING UP." She claims the journalist took their words out of context and confirms only that Die Antwoord is working on their final fifth album and the film.
Ninja also weighed in, confirming that he and Yolandi will never stop making music and art together. The confusion, it seems, was in the phrasing. Ninja says there will only be five "classic" Die Antwoord albums in total (something which Exclaim! also reported back in 2010), but the two will always create music and art together once they complete those albums (and yes, even tour and do live Die Antwoord shows).
Despite the breakup claims being incorrect, several reputable magazines like Billboard and Entertainment Weekly picked up on the news, making it even more viral. While we hate that poor reporting has spread false rumors about the duo's future, we're glad to hear that Die Antwoord is sticking around, whatever form that takes on, and will be staying weird for more time to come.