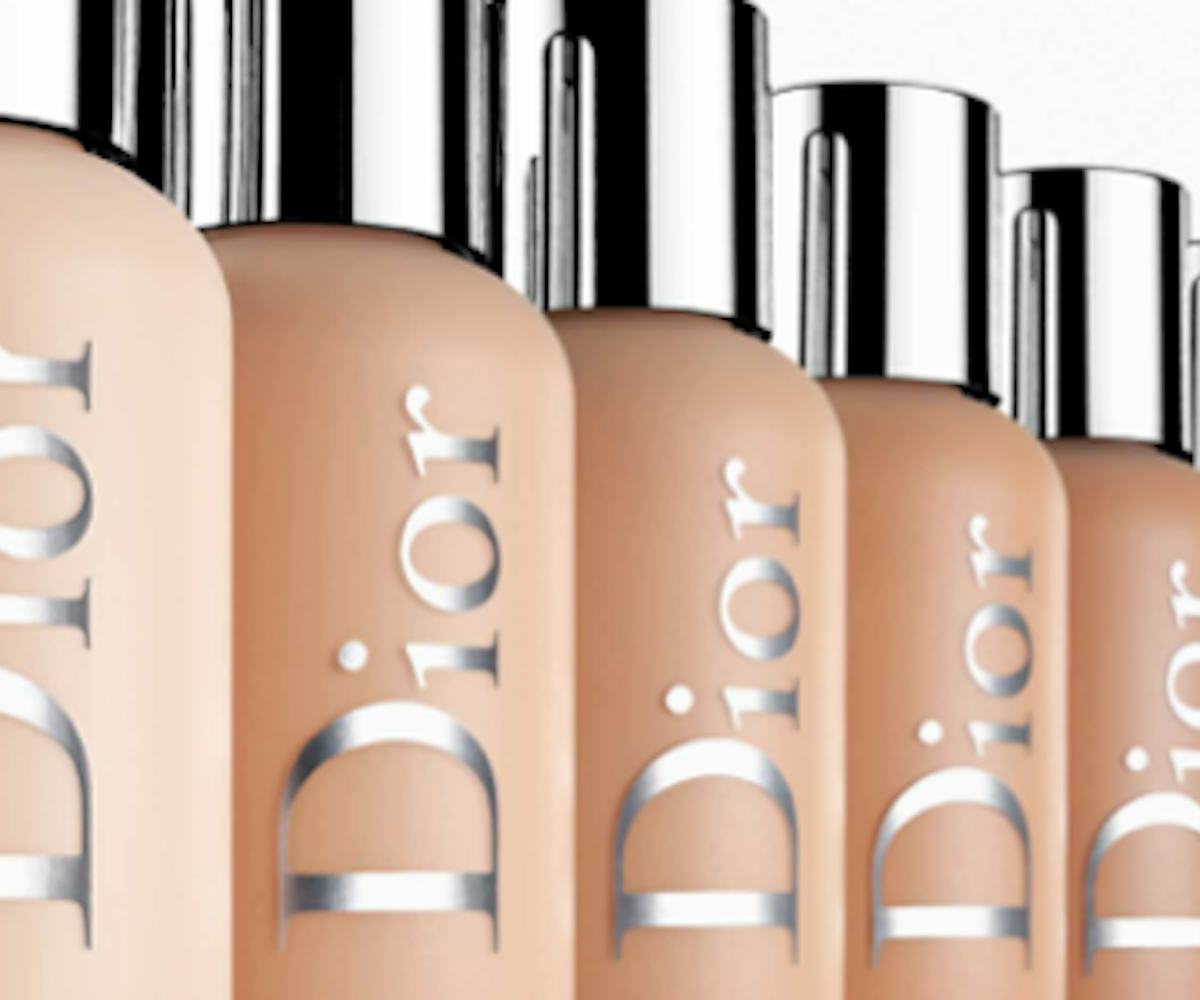 Photo courtesy of Dior
Dior Just Launched A New Foundation In 40 Different Shades
Another inclusive makeup line to cater to all skin tones
Queen RiRi got the ball rolling with inclusive makeup offerings when she released Fenty Beauty's Pro Filt'r Foundation in 40 different shades last September. We're happy to see that, since then, more brands are striving to be more inclusive. The latest in the spotlight? Dior.
On Saturday, the luxury brand unveiled its Backstage collection during its Cruise 2019 fashion show in Chantilly, France. The launch includes the new Face and Body Foundation, a 40-shade offering inspired by—you guessed it—backstage and creating the perfect runway-ready look. Of course, the product has all the components of a flawless foundation: waterproof, heat-, and humidity­-resistant properties with a natural and luminous finish. Not only are there 40 different shades, but the offering includes several different undertones, such as rosy, olive, and yellow. Basically, all of your shade-matching woes will be solved starting June 15 when the product becomes available on Dior.com and Sephora.com.
Most of all, though, we're looking forward to seeing which beauty brand will be next to follow suit.