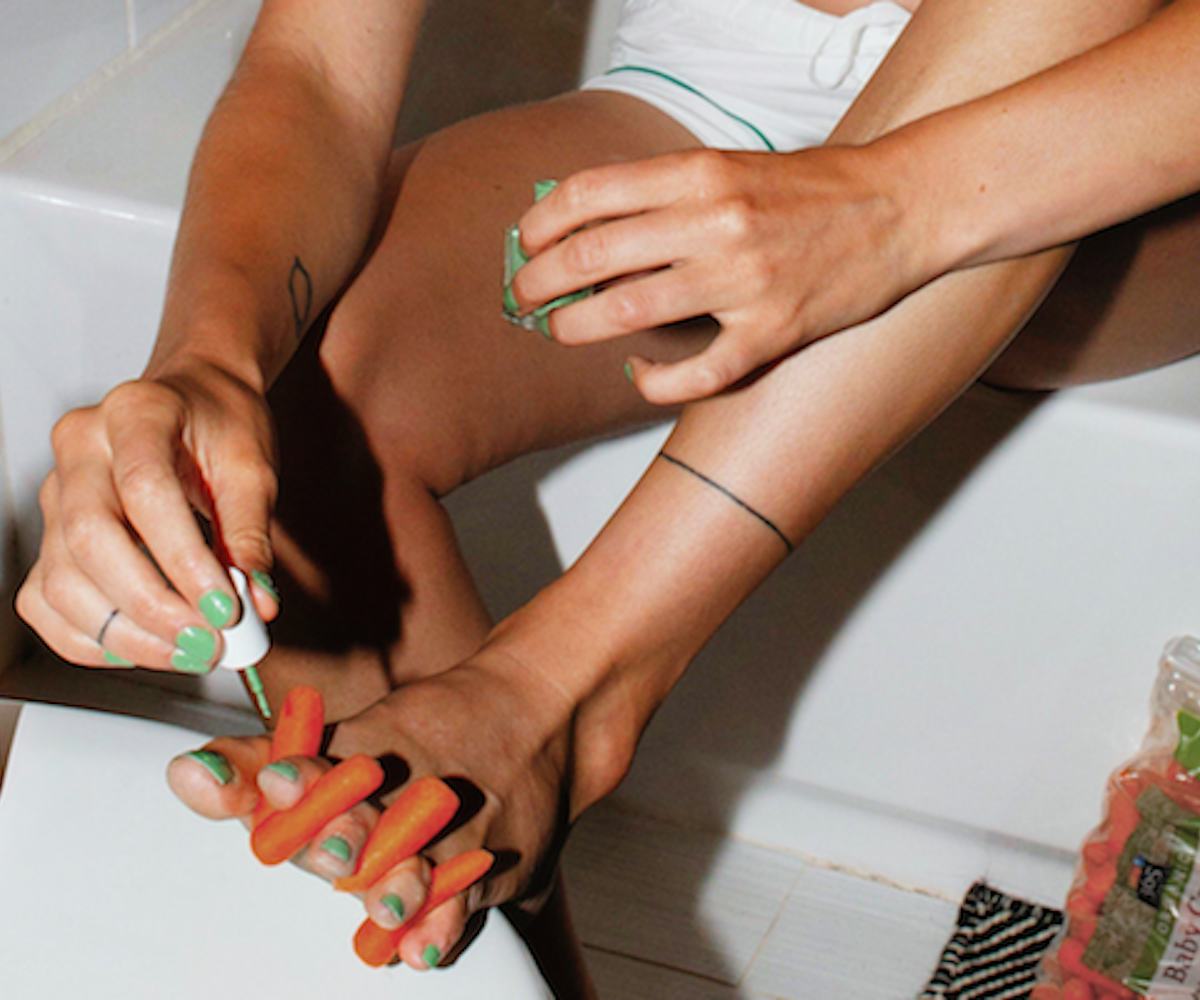 Photo courtesy of Dirty Lemon
Your Favorite Beverage Brand Has Launched A CBD-Infused Elixir
It's safe to say: CBD is having a moment. We've seen the cannabidiol in mascara, brow gels, and even facial routines. Now, the buzzy ingredient is making its way into our drinks. Next up on the cannabis menu? Dirty Lemon's new CBD-infused drink, the +cbd elixir. Known for its sleep-aiding and detoxifying charcoal lemonade, the beverage brand teamed up with upscale vape pen company BEBOE to create this chill new offering.
While the product will not get you high (as it doesn't have THC), it sure has a slew of health benefits. The +cbd elixir promises to improve sleep quality, combat stress, increase relaxation, and decrease muscle and joint pain with 20mg of water-soluble CBD. While the flavor of the beverage was inspired by the "pineapple express" strain of marijuana, it won't taste anything like weed. According to the brand, we can expect something refreshing and fruity with hints of "tropical in nature, rounded out with complementary woodsy notes." "The cannabis plant is recognized as one of the most powerful wellness ingredients in the world," says Zak Normandin, co-founder and CEO of Dirty Lemon. "I'm extremely excited to offer a cannabis-infused beverage to our national customer base."
Since the +cbd elixir is a product of Dirty Lemon, it remains a low-calorie, wellness-boosting functional beverage made with only naturally derived sugars. The drink retails for $65 for a case of six, and you can pre-order yours starting today (it will ship on July 9) on DirtyLemon.com.