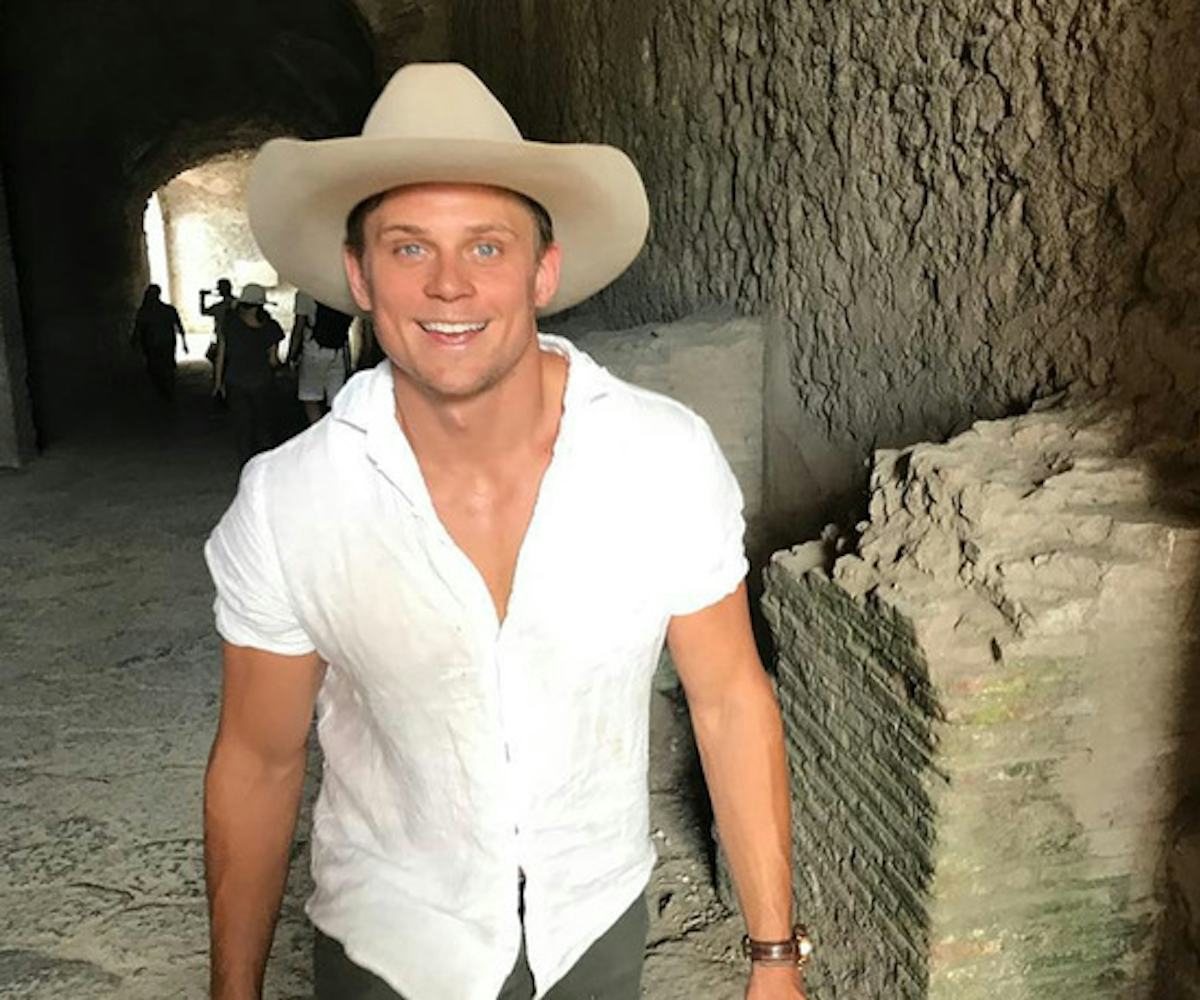 Image via Instagram/@billymagnussen
People Are Accusing Disney Of Whitewashing The 'Aladdin' Remake
"The gentrification of Agrabah has begun"
The Hollywood Reporter announced yesterday that Into the Wood's Billy Magnussen will play a new character, Prince Anders, in the live-action Aladdin remake, and a lot of people are now accusing Disney of, once again, whitewashing a story. 
"So millions of people have seen the Aladdin cartoon," one person tweeted after the news of Magnussen's casting broke. "They couldn't trust the live action to work enough without creating this?!"
"I liked Billy Magnussen just fine as the Not Chris Pine Prince in Into the Woods," someone wrote, "but his casting here seems wholly unnecessary."
"Lol that's nice how white people will make up new jobs just to hire and pay another white person," another critic tweeted. "Maybe one day they do that for POC too."
"So they 'couldn't find' a Middle Eastern Jasmine," somebody wrote, referring to the casting of English actress Naomi Scott as Princess Jasmine, "but they can add a completely new made up WHITE GUY." 
"Was ScarJo not available?" someone tweeted, referring to Scarlett Johansson playing the originally Japanese lead role in Ghost in the Shell.
"The gentrification of Agrabah has begun," someone wrote. "Next up, gourmet, artisanal hummus."
"Y'all can't even let brown people have their own fake kingdom?"
"Can. We. Not," someone wrote, "Like, serious talk here. Fellow White people, it's okay to not be in literally everything. Seriously, it's FINE."
The remake is being directed by Guy Ritchie and will be based on the 1992 animated film. In addition to Magnussen and Scott, other stars include Mena Massoud as Aladdin, Marwan Kenzari as Jafar, and Will Smith as the Genie.