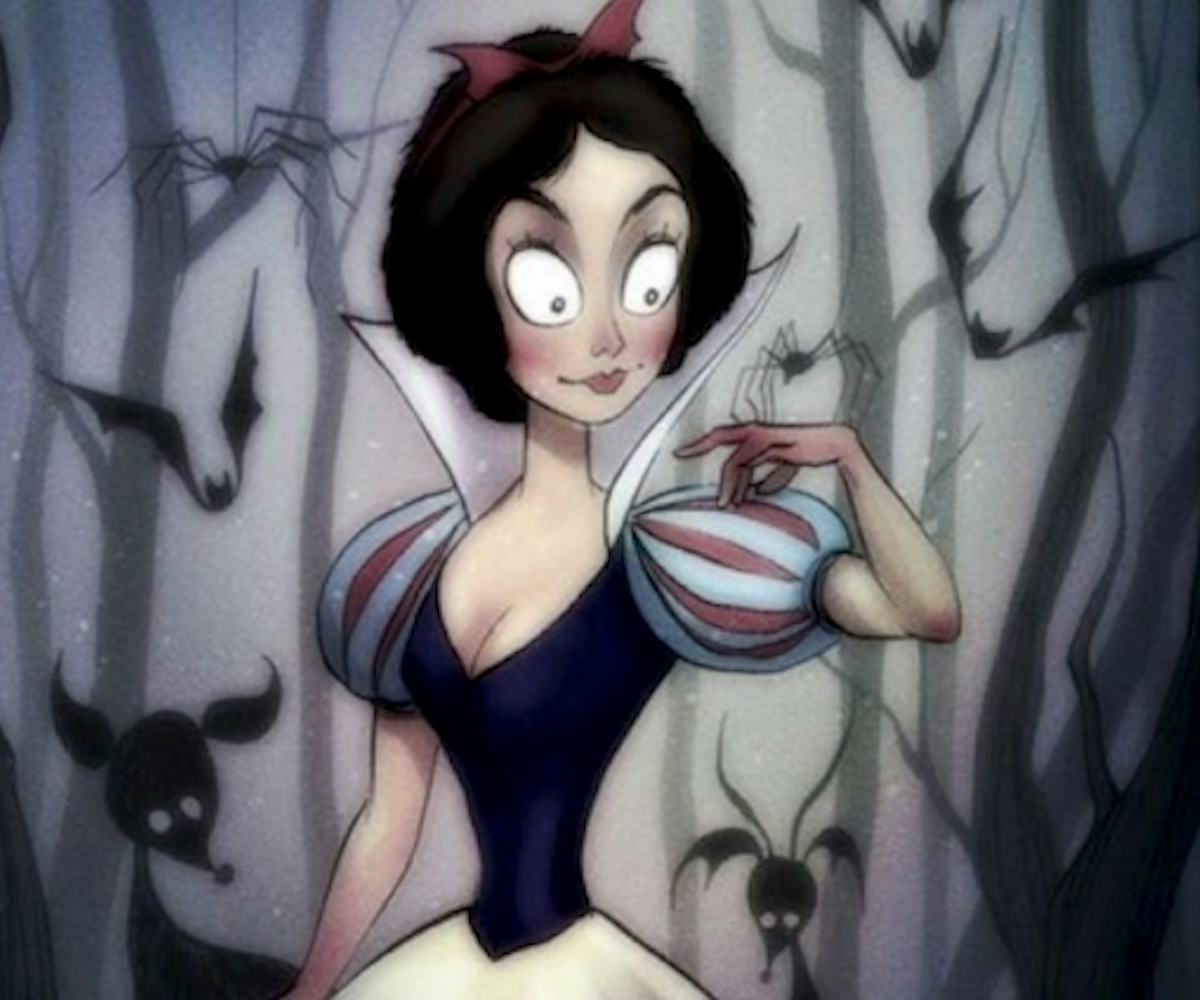 Image via Andrew Tarusov.
These Disney Princesses Reimagined As Tim Burton Characters Are Everything
it's what you always wanted
In every woman, there's a Disney character who likes flowers, talking candles, and traditional notions of romance, which is nice. However, in every woman, there's also a strange and unusual girl who sleeps with voodoo dolls, likes black A-line dresses, and wants to hang out with the dark things that dwell in shadows. For each woman, there is a different balance between her inner Ariel and her inner Lydia Deetz. 
Now, one artist is bringing both of those powerful spirits together in a series of utterly sharable images depicting your favorite Disney princesses as, yes, characters from the films of that great who has made a career of speaking to the strange and unusual girl within us all, Tim Burton. Andrew Tarusov has spliced the dark, bug-eyed aesthetic of Burton's The Nightmare Before Christmas with the characters dreamed up by the Imagineers over at Disney to create images beautiful and profound that spook our inner Bambi and thrill our inner Wednesday Adams. We hope all the characters inside you enjoy them. For the full gallery with Ariel, Belle, and more, visit here.