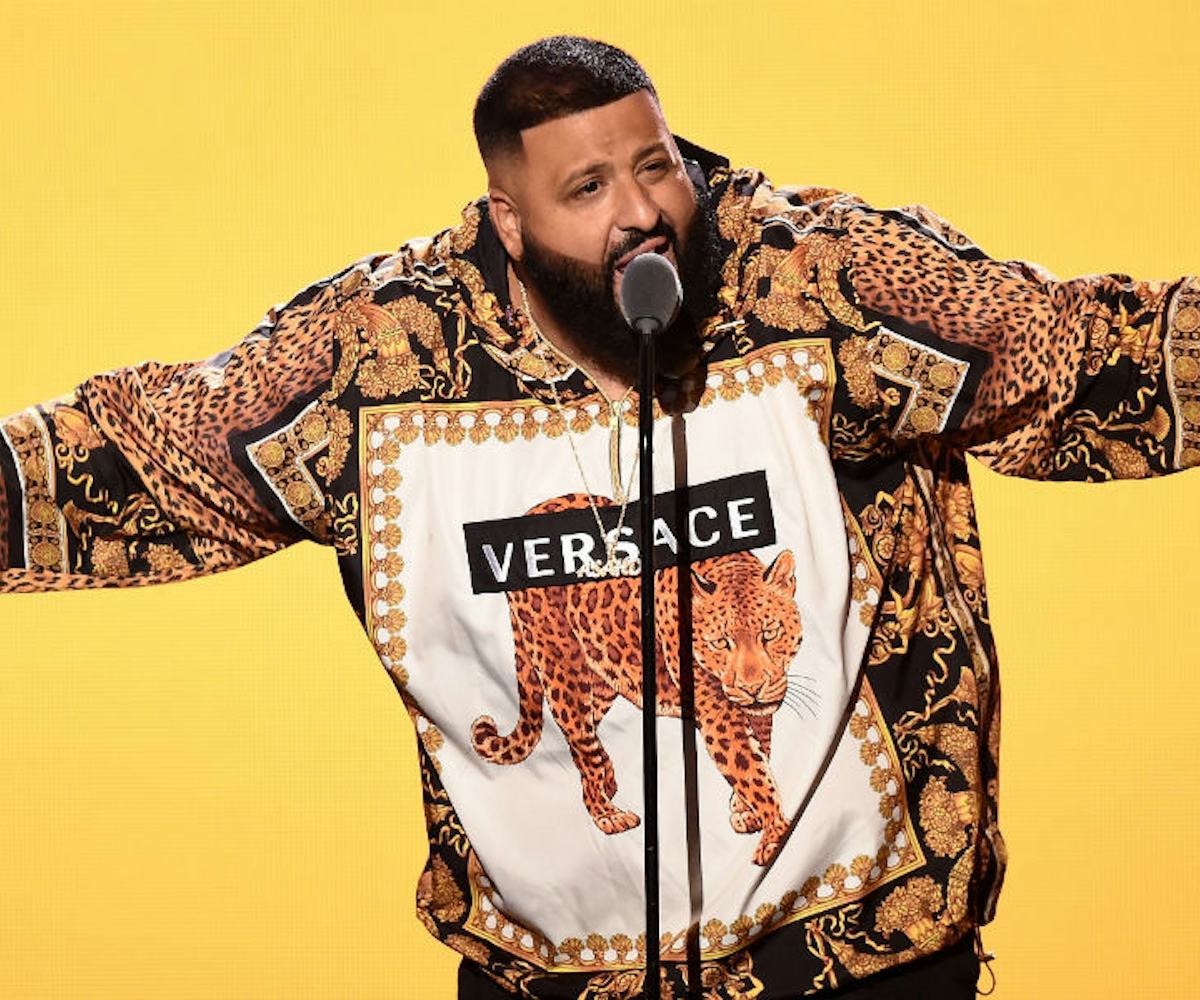 Photo by Michael Loccisano/Getty Images for MTV.
Um, DJ Khaled Created A Furniture Line
The irony of a guy who won't please his wife designing beds
DJ Khaled doesn't do anything half-heartedly. If he's going to put something out in the world with his name attached to it, it's not going to be mediocre or good or average. It's going to be the best. This extends to his recently announced furniture collaboration.
The music producer has teamed up with Goldition for a collection titled, what else, "We the Best Home." It includes products like "lion statues, to gold couches, to a throne fit for a king or queen," as the company's Instagram outlines. "My home is my castle, and it's a sacred place," Khaled told Billboard in an interview. "I wanted to create something that highlighted how important our homes are to our lives—it's where we spend time with family. It's where we make memories. It's where we raise our children."
The throne, Khaled says, is his favorite piece from the collection, but the vanity is a "major key for the queen of the castle, so she can make sure she always looking like a queen." In practice, his ideas about wife-husband roles—particularly his belief that he doesn't have to perform oral sex on women but expects it from his wife because he makes the money in the family—are questionable, so take from that what you wish.
The collection is available now on Goldition's website. If you ever wanted a headboard with the word "They" crossed out on it, then now's the time. Don't miss out, world!