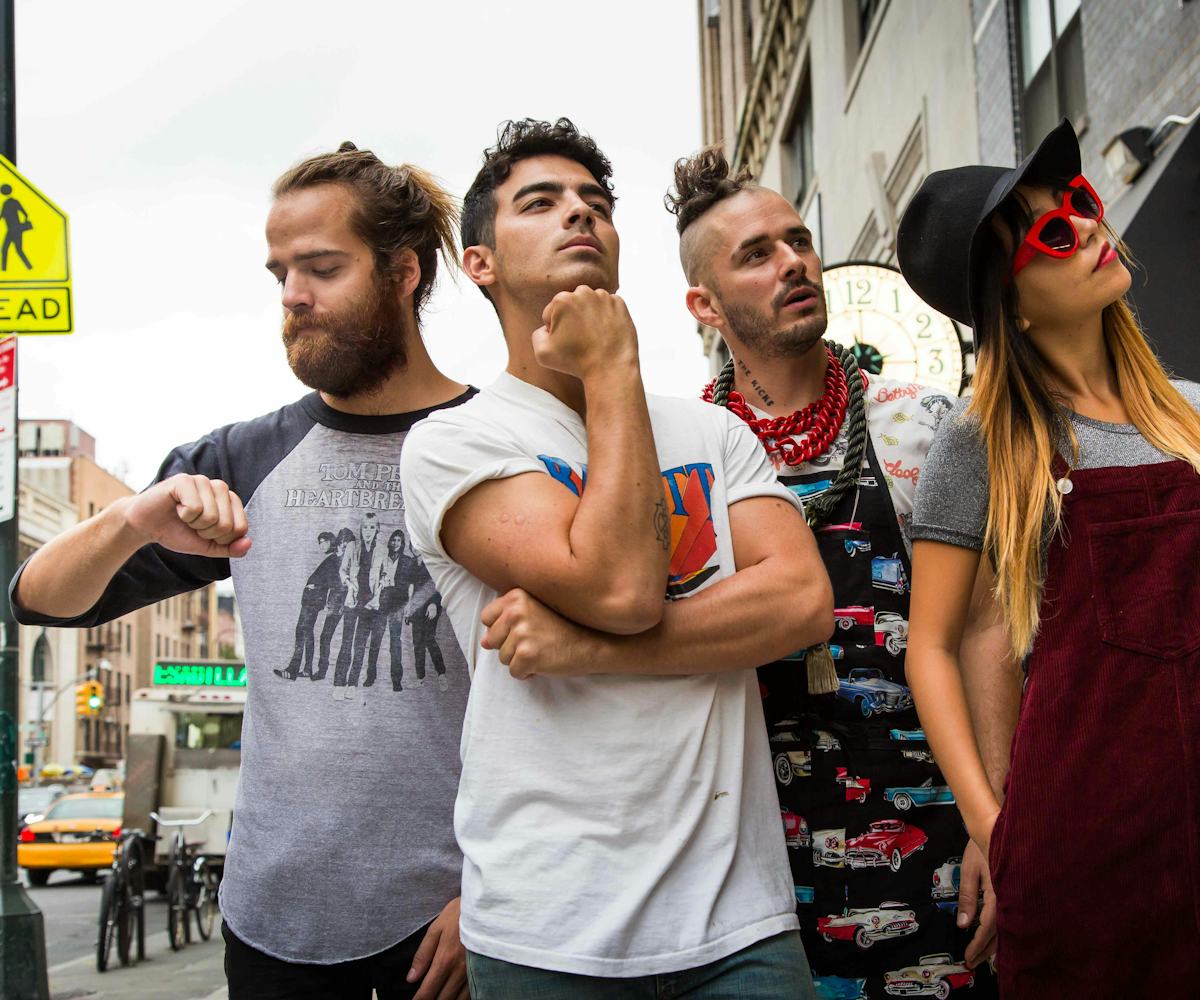 dnce really wants you to know their song is really about sex
+ they're here to make you forget about that missing "a"
Sonic upfront DNCE is perhaps best known as Joe Jonas' new band. And while that's an easy identifier—one that may very well follow them through the next few years, at the very least—it's clear that the four-piece has created something far from the songs of Jonas past.
The project, which was a few years in the making, brings Jonas together with badass guitarist JinJoo Lee, bassist/keyboardist Cole Whittle, and drummer Jack Lawless. If you haven't already heard their debut single, "Cake By The Ocean," we could quickly sum it up as a sure-fire alternative dance song, replete with chants, charming quips, and upbeat instrumentals. But if you really want to get into it, it's actually one of the more interesting pop songs of the year. Riddled with innuendos—"cake by the ocean" is a euphemism for sex by the beach—and electric '70s-esque riffs, the song is both intricately layered and repetitive enough for it to catch (and keep) the attention of those whose who have watched nothing but Vines for the past few years.
Instead of releasing a traditional music video, DNCE is sending their fans off with a lyric video. But, as testament to their idiosyncratic nature, they decided to scrap the typical typography-driven direction and set it on a backdrop of clips from the New York underground shows they played during fashion week. It could easily stand alone as a full video, but then again, what's the fun if you don't fully immerse yourself in every possible dimension of the song?