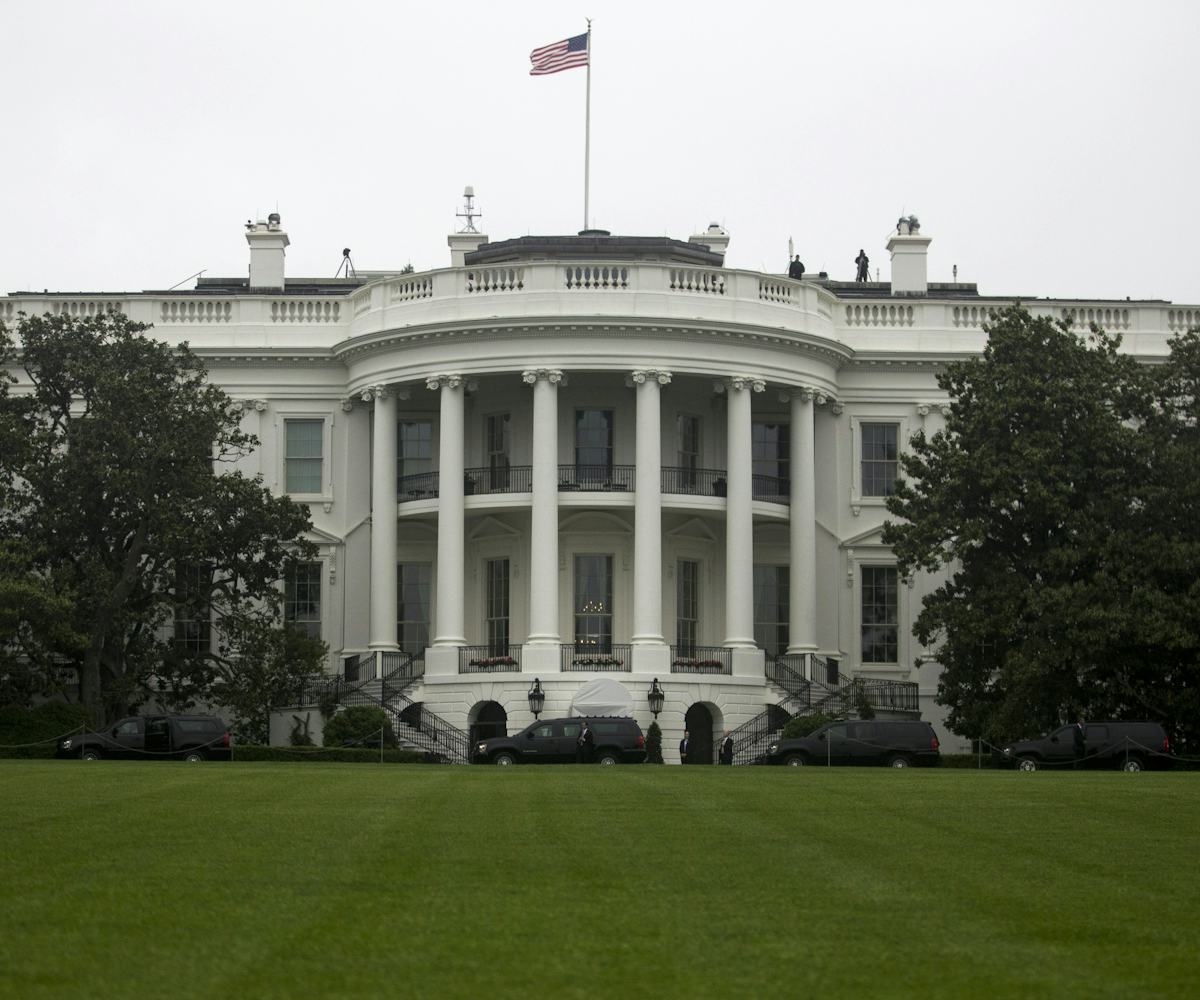 Photo by Zach Gibson/Getty Images
The Trump Administration Just Sued California Over Net Neutrality
Guess whose side we're on?
The Department of Justice has sued the state of California for passing a law with the nation's strictest net neutrality laws.
The California law, which was signed into law on Sunday, "will prohibit internet providers from blocking or throttling any legal apps and websites, and it will ban paid prioritization of content," according to The Verge. It goes further by banning the act of zero rating (meaning offering free data) of specific apps. 
The Federal Communications Commission discarded legislation last year which would have restored net neutrality, and its chairman, Ajit Pai, has (shocker) already denounced California's law as illegal, radical, and anti-consumer. Politico reports that the law is actually well-liked by consumer advocacy groups, who describe it as "offering the strongest internet protections in the country."
The DOJ is claiming that the law is "an extreme and illegal state law attempting to frustrate federal policy" that might cause "irreparable harm" to the U.S. if it went into effect. But it looks like the Trump administration is just looking out for its friends: corporations. USTelocom, which represents huge companies like AT&T and Verizon, released a statement on Sunday which claims that California's law would not help "advance the promise and potential of California's innovation DNA," and motioned for Congress to "step up with a national framework for the whole internet ecosystem and resolve this issue once and for all."
So, huge corporations are on the side of the Trump administration, while consumer advocacy groups are in favor of California's law. Are individuals supposed to feel protected by their government anymore?
Thankfully, a report from The Verge alleges that there is little chance that the bill will be able to be rolled back completely. If it goes through, the law will be put into effect on January 1, 2019.