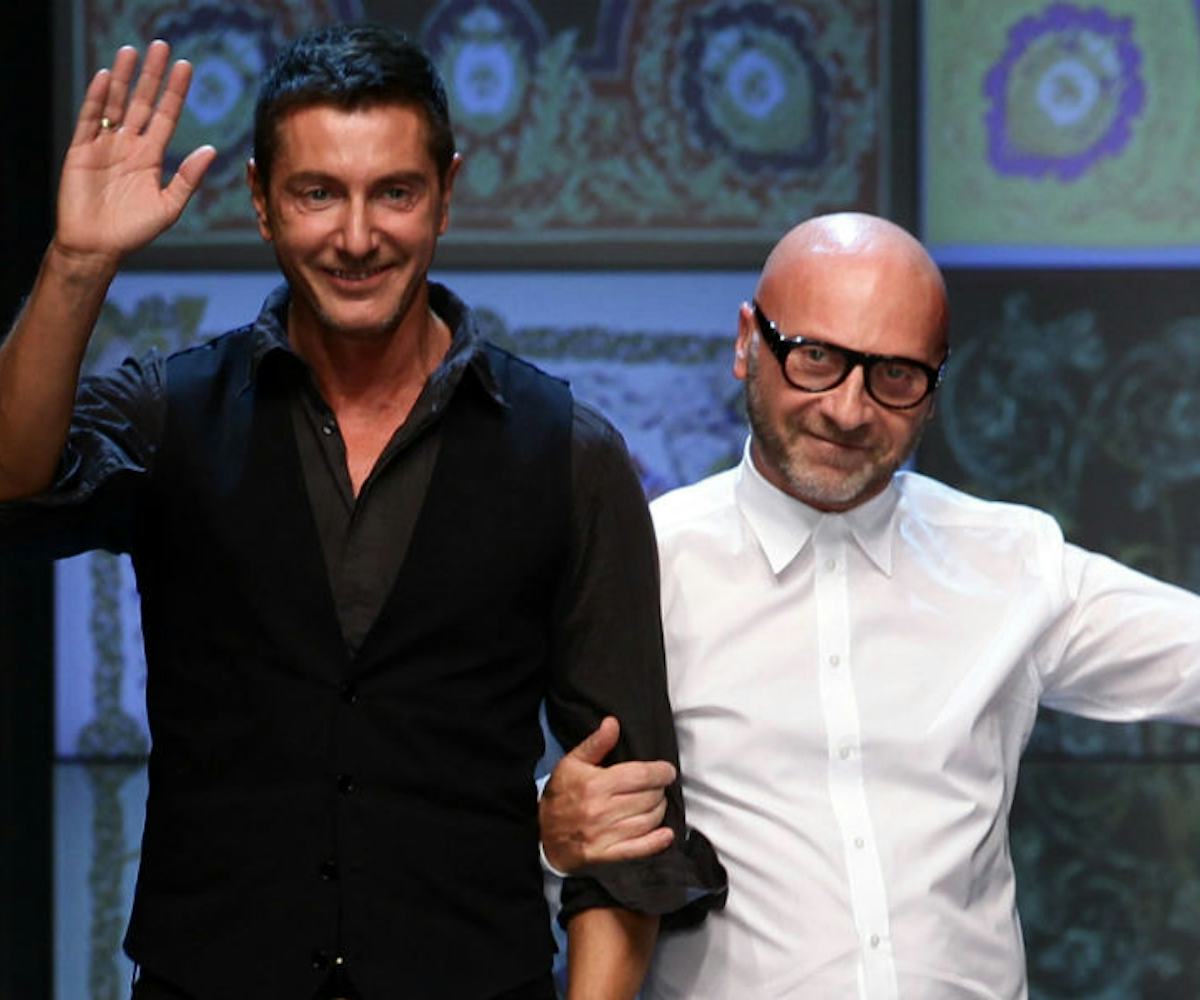 Photo by Vittorio Zunino Celotto/Getty Images.
Dolce & Gabbana Ripped Off A Diet Prada T-Shirt
Making fun of Stefano Gabbana
Something weird is going on over at Dolce & Gabbana. Following the backlash, sparked by Stefano Gabbana calling Selena Gomez ugly, the brand is isolating its fans even more by, ironically, knocking off a Diet Prada, an Instagram account that calls out copycats in the fashion industry, shirt mocking Gabbana.
First, we have to back up. Last October, Diet Prada accused Dolce & Gabbana of ripping off a Gucci design. Gabbana saw the post, called the Diet Prada creators "idiots," and tried to make the hashtag "PleaseSaySorryToMe" a thing. A couple of weeks later, Diet Prada created a T-shirt with the hashtag on it, making fun of the situation. Now, the fashion brand is retaliating with a shirt of its own—featuring the same hashtag with the D&G label and a snide smiley face—that retails for a hefty $388.
"When ur merch gets knocked off by @dolceandgabbana for 12x the price lol," Diet Prada captioned its post. It shows the two shirts side by side and promotes a new hashtag, "PleaseSaySorryToUs."
Stefano Gabbana has yet to respond to this latest feud development.