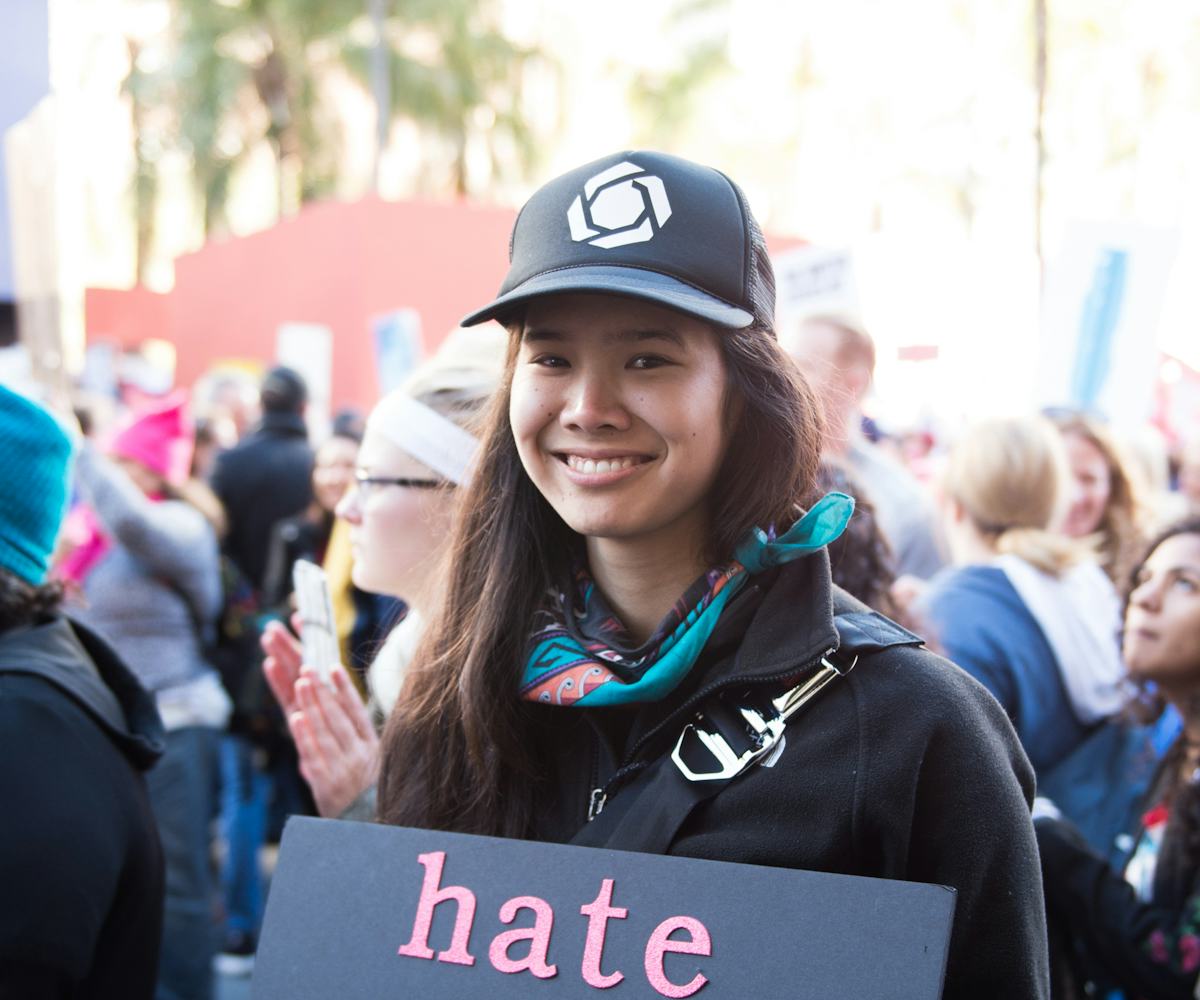 Photo courtesy of Emma McIntyre / Gettyimages
President Trump's Anti-Immigration Crusade Starts Now
He's expected to sign multiple executive orders to restrict immigration and build a border wall.
Well, it's really happening. President Donald Trump is expected to follow through with his most incendiary campaign promise on Wednesday, by signing an executive order to restrict immigration from countries that he believes are "terror-prone," Reuters reports. That means immigrants from Iraq, Iran, Syria, Yemen, Sudan, Somalia, and Libya will no longer be permitted to enter the country until the government develops a more rigorous vetting process.
While these measures seem pretty unfathomable to those who oppose the new president, blocking visas and restricting immigration is perfectly within Trump's legal rights, said Stephen Legomsky, who served as a chief counsel at U.S. Citizenship and Immigration Services in the Obama administration. However, Legomsky argues that from a policy standpoint, "it would be [a] terrible idea because there is such an urgent humanitarian need right now for refugees," he told CNBC.
Completing work on a "biometric identification system for non-citizens entering and exiting the United States and a crackdown on immigrants fraudulently receiving government benefits," are among the other anti-immigration executive orders Trump could sign Wednesday, sources told Reuters. 
Finally, in one final show that despite his many outlandish campaign promises, he does, in fact, mean business, Trump is expected to sign an executive order Wednesday, that would set the wheels in motion on the construction of the dreaded wall along the Mexican-U.S. border. The White House confirmed that the order will green-light the "directing [of] federal resources toward building a border wall," which they plan on using the Secure Fence Act to help pass. 
"Big day planned on NATIONAL SECURITY tomorrow," Trump tweeted on Tuesday night. "Among many other things, we will build the wall!"
Wednesday is going to be a bummer of a day.