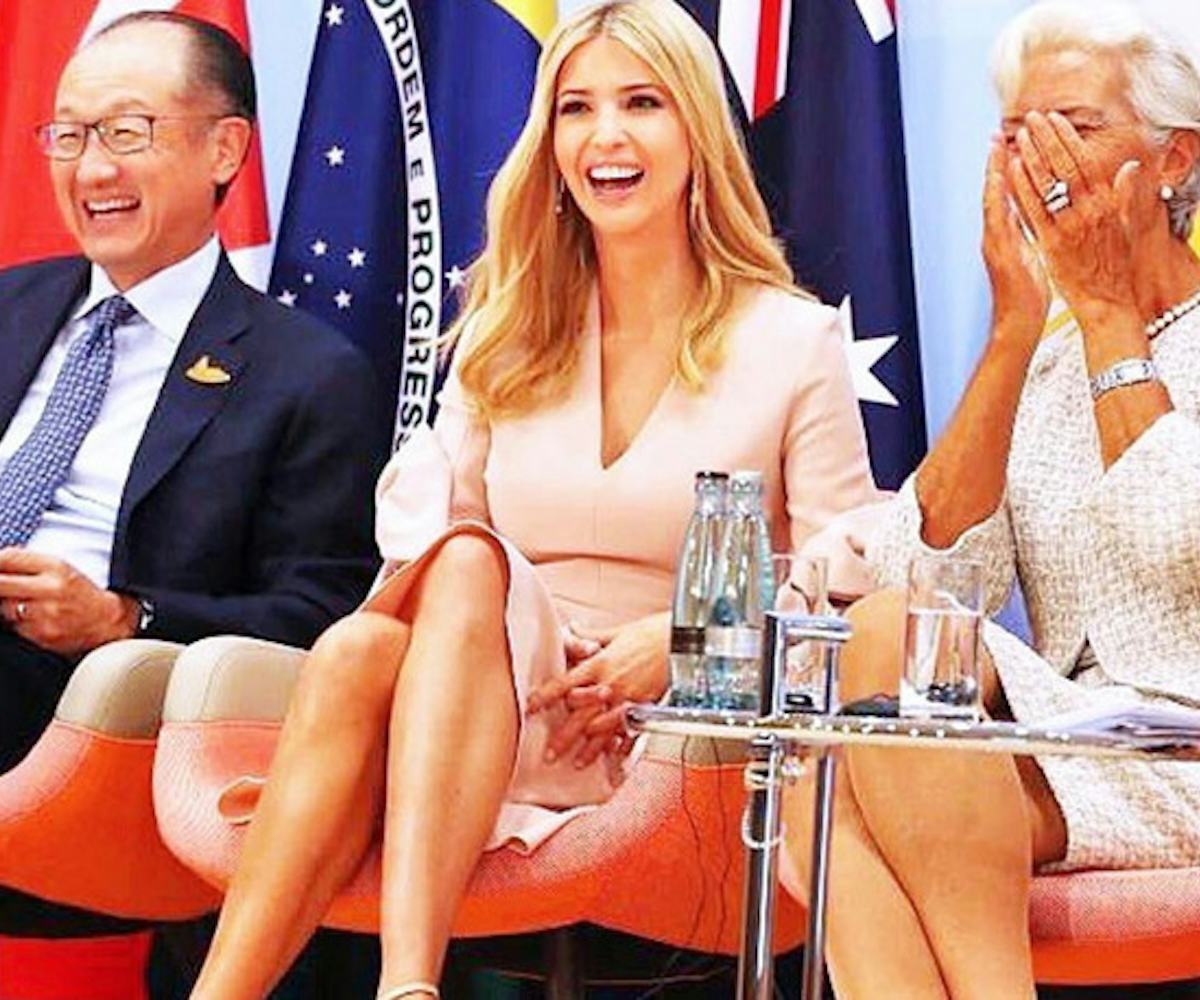 Image via Instagram/@IvankaTrump
Ivanka Trump Calls The President "Daddy"—And He Loves It
"Daddy" used to be one of the internet's favorite words, but today Donald Trump has ruined it forever. (He does this with... everything.)
The death of "Daddy" happened today in North Dakota, where Trump appeared to speak about tax reform. During his speech, the president called his daughter Ivanka on stage. 
"She wanted to make the trip," he told the crowd. "She said, 'Dad can I go with you?' She said, actually, 'Daddy, can I go with you?' I like that, right?" 
Noooooo. I just. I mean. I can't. This is a man who's already said if Ivanka wasn't his daughter, he'd "be dating her," and who once told Howard Stern he didn't mind of the radio host called her a "piece of ass."
Needless to say, everyone was sufficiently grossed out by the comment. 
RIP "Daddy."