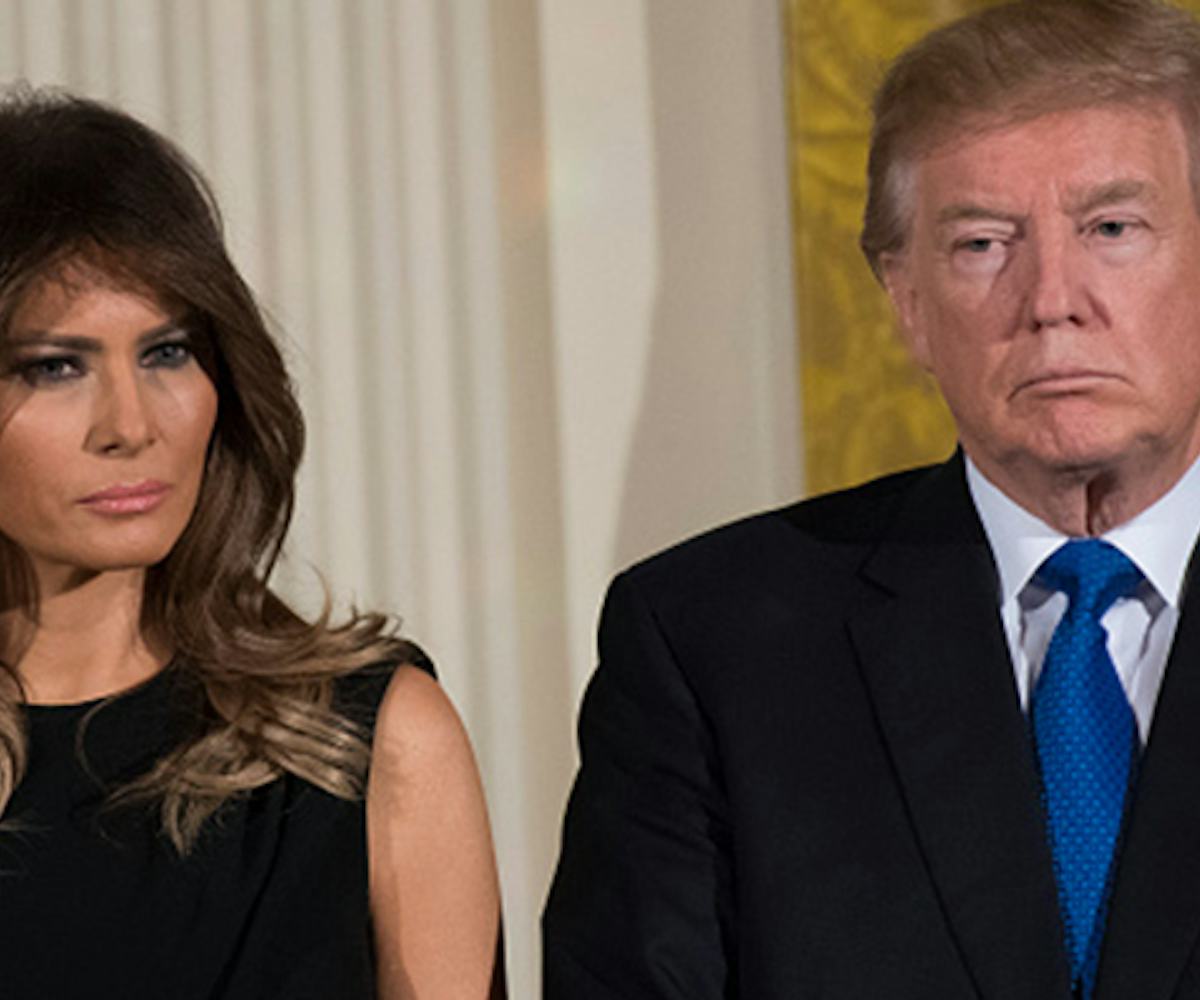 Photo by SAUL LOEB/AFP/Getty Images
Donald And Melania Trump Look Practically Lifelike At Their New Year's Eve Party
President Donald Trump and First Lady Melania looked like two people who had a great time on New Year's Eve at Mar-a-Lago on Sunday night. Well, they looked like two people. Well, they looked like two person-shaped beings who were mildly conscious for most of the night. Mostly it just looked like someone had switched them to "off."
Once photos of the happy couple were released, looking stiff-armed and dead-eyed, the good people of the internet went in. 
"When your Sims are waiting for instructions," someone tweeted. 
For their Happy New Year message, the Trumps went with an image from the inauguration instead of the NYE party, which makes sense. 
"Wonderful party!" someone wrote unironically on Instagram, along with a photo of the Trumps looking just as miserable as ever. "Great to have the President shake your hand and say great job! Happy New Year!"
"Beautiful moment at Mar-A-Lago as Donald and Melania duet on The Human League's 'Don't You Want Me' at midnight," writer David Roth tweeted. 
Melania might have plans we don't know about. 
They really had a blast.
So much fun. 
These latest photos are about as warm as the pics of Donald and Melania helping kids track Santa on Christmas Eve, in which they sat as far away as physically possible while still being in the same room. 
Ah, true love.