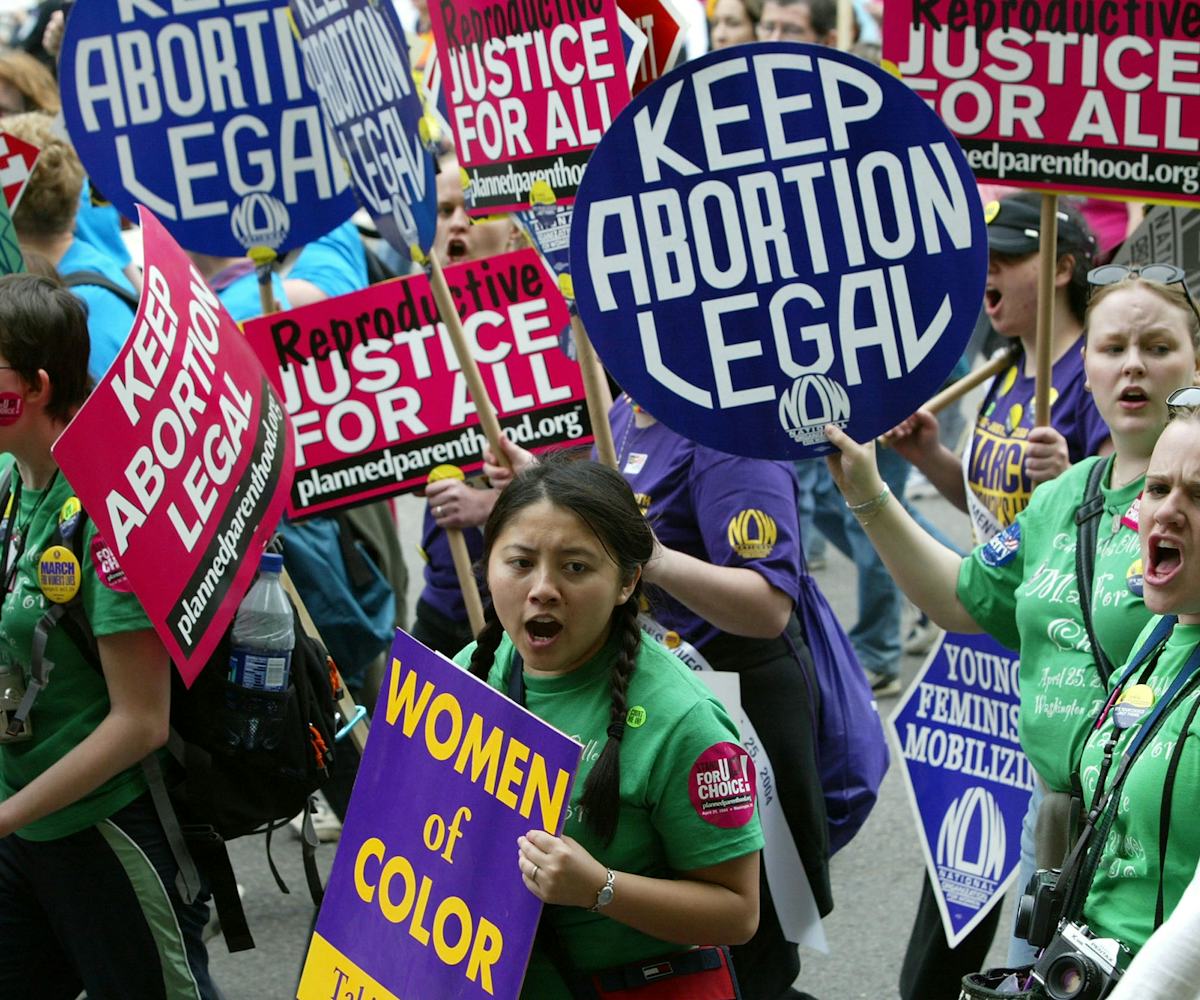 Photo courtesy of Alex Wong / Getty images
What The New Global Gag Rule On Abortions Means For Women's Health
Donald Trump has wasted no time
Donald Trump may have seen the millions of women who marched on Saturday, but it looks like their message has fallen on deaf ears. On Monday, the president signed an executive order reinstating the Global Gag Rule, an anti-abortion policy that Barack Obama reversed when he first took office eight years ago.
The order prohibits any non-governmental agency that performs or provides information on abortions from receiving any kind of funding from the federal government. In other words, the rule doesn't prevent women from getting abortions, but it does weaken the infrastructure needed by some organizations to perform them properly.
Now NGOs around the world must forgo funding from the federal government if they hope to continue any and all abortion-related services.
"Women's health and rights are now one of the first casualties of the Trump administration," Serra Sippel, president of the Center for Health and Gender Equity, said in a statement. "The global gag rule has been associated with an increase in unsafe abortions and we expect that Trump's global gag rule will cost women their lives."
Past presidents have taken opposite positions on the controversial rule, also known as the Mexico City Policy, though their stances have fallen clearly along party lines. The rule was first put into place by Ronald Reagan, and stood until Bill Clinton repealed it; George W. Bush replaced it when he took office in 2001, only to be overturned again by Obama. But the speed at which Trump repealed it should be a cause for concern for all Americans who believe in women's reproductive rights. It's estimated that 47,000 women die from unsafe abortions annually, and with all the funding the U.S. provides health organizations around the world, that number is now in danger of increasing.
"The Trump Administration and Republican leadership have made no secret of their dangerous obsession with rolling back reproductive rights," said Senator Jeanne Shaheen, who just happens to be the lone woman on the Senate Foreign Relations Committee. "President Trump's reinstatement of the Global Gag Rule ignores decades of research, instead favoring ideological politics over women and families. We know that when family planning services and contraceptives are easily accessible, there are fewer unplanned pregnancies, maternal deaths, and abortions. And when women have control over their reproductive health, it improves the long-term health of mothers and children and creates a lasting economic benefit."
Shaheen also noted that she doesn't plan on taking the Gag Rule's reinstatement lying down: "I will continue to stand up to President Trump and Republican leadership in Congress who are intent on rolling back women's access to reproductive health care, and will introduce bipartisan legislation to repeal the Global Gag Rule for good."