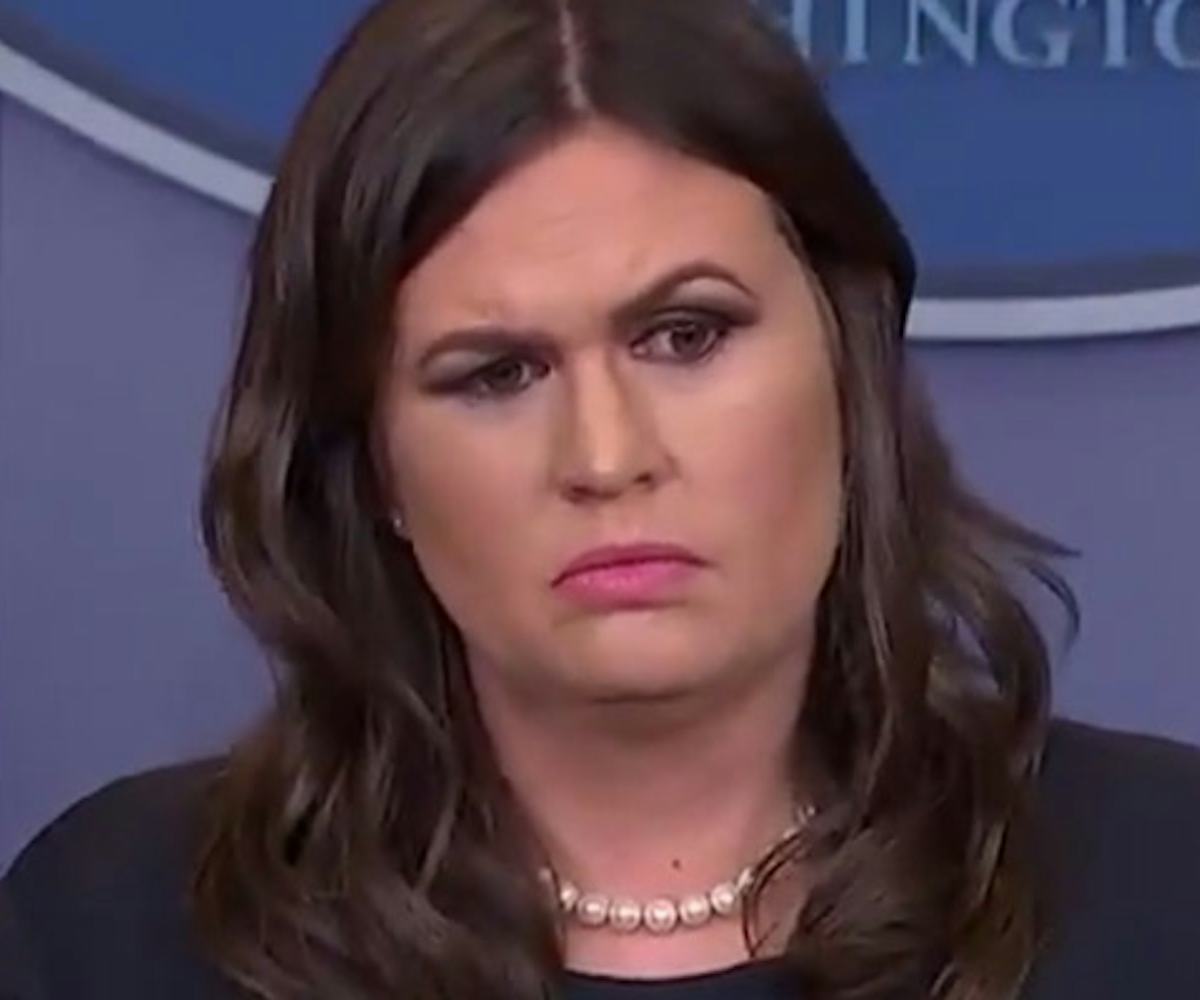 Image via Twitter/@NBCNews
White House Says It's Okay Trump Assaulted Women Because He Didn't Admit It
And he won the election anyway
On Friday, White House Press Secretary Sarah Huckabee Sanders struggled to explain the difference between the sexual
assault allegations against Senator Al Franken and President Donald Trump
. "Senator Franken has admitted wrongdoing and the president hasn't," Sanders said. "I think that's a very clear distinction." Oh, okay then.
A reporter had asked Sanders about the ethical investigation into allegations against Franken—who was accused by radio news anchor Leeann Tweeden of groping and forcibly kissing her—and whether or not a similar investigation should happen in response to the 15 women who've accused Trump of sexual misconduct. 
"I think that this was covered pretty extensively during the campaign," Sanders said. "We addressed it then. The American people, I think, spoke very loud and clear when they elected this president." 
Sadly, she's right. Trump has been accused of raping a 13-year-old girl. He's been accused of raping his own wife. He, on tape, admitted to forcibly groping women. And more than 62 million people voted for him anyway. 
When asked whether or not the president believes the sexual assault accusations against Republican Senate candidate Roy Moore, Sanders said he "finds the allegations extremely troubling."