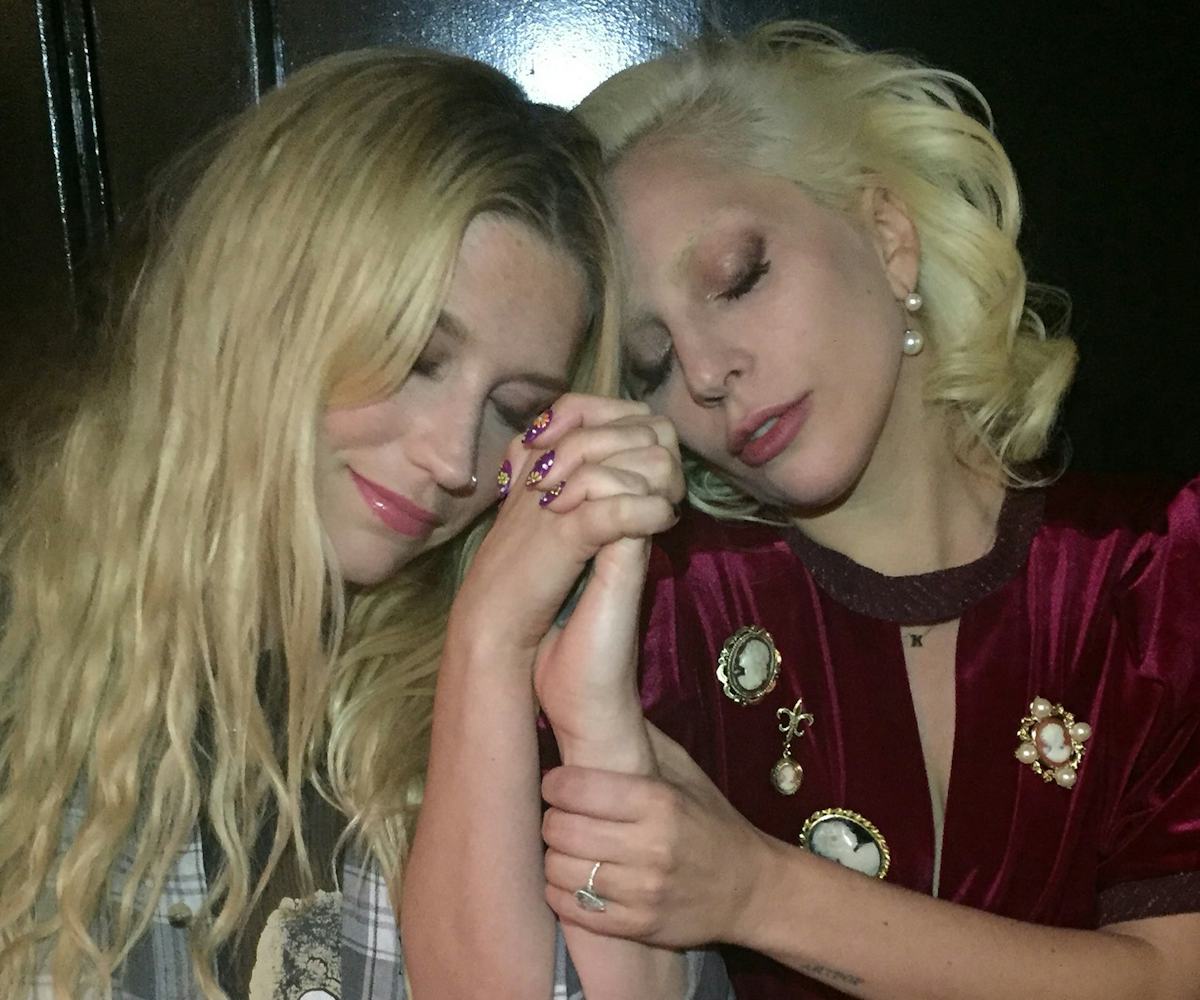 Photo via @ladygaga/Twitter
Dr. Luke Wants To Sue Kesha Over Lady Gaga Texts
Kesha and Dr. Luke both filed amended court papers this week. New York Supreme Court Justice Shirley Kornreich granted permission for both parties to make changes to their claims, with Kesha asking again to be released from her contract with Sony and Dr. Luke's imprint, Kemosabe Records. (This motion for injunction was dismissed last April.)
Dr. Luke, however, wants to sue Kesha for defamation over an alleged text message exchange between Kesha and Lady Gaga that accuses the producer of sexually assaulting her and another unnamed singer. "Kesha told Lady Gaga that 'she [i.e., the Other Recording Artist] was raped by the same man' as Kesha," Dr. Luke's amended complaint says. "The 'man' to whom Kesha referred was Gottwald—as the surrounding context of the text message makes clear." The complaint calls these accusations false.
According to Dr. Luke's camp, Kesha has been running a smear campaign against the producer with false news stories and "bogus Internet petitions." Though Kesha is not obligated to record with Dr. Luke, he still has to approve her new material, which he allegedly has not. Kesha argues he is keeping royalties from her as a "vendetta" for her taking legal action against him. For what it's worth, Kesha's lawyer reiterates that Kesha only wants to be released from her contract fully. With Sony's contract with Dr. Luke ending this March, the future of Kesha's livelihood could be dire: If she is not released from their contract, Dr. Luke will then have full control of her resources. That possibility doesn't well with Kesha, as she alleges he aims to bankrupt her. 
"To be clear," Kesha's lawyers say, "Kesha does not seek the renegotiation of contractual terms. She is not demanding more money. Kesha asks for something far more basic: the freedom to make music without being bound indefinitely to the very producer who subjected her to years of abuse and continues that abuse to this day."
Kesha and Dr. Luke's next court date is February 14, 2017.