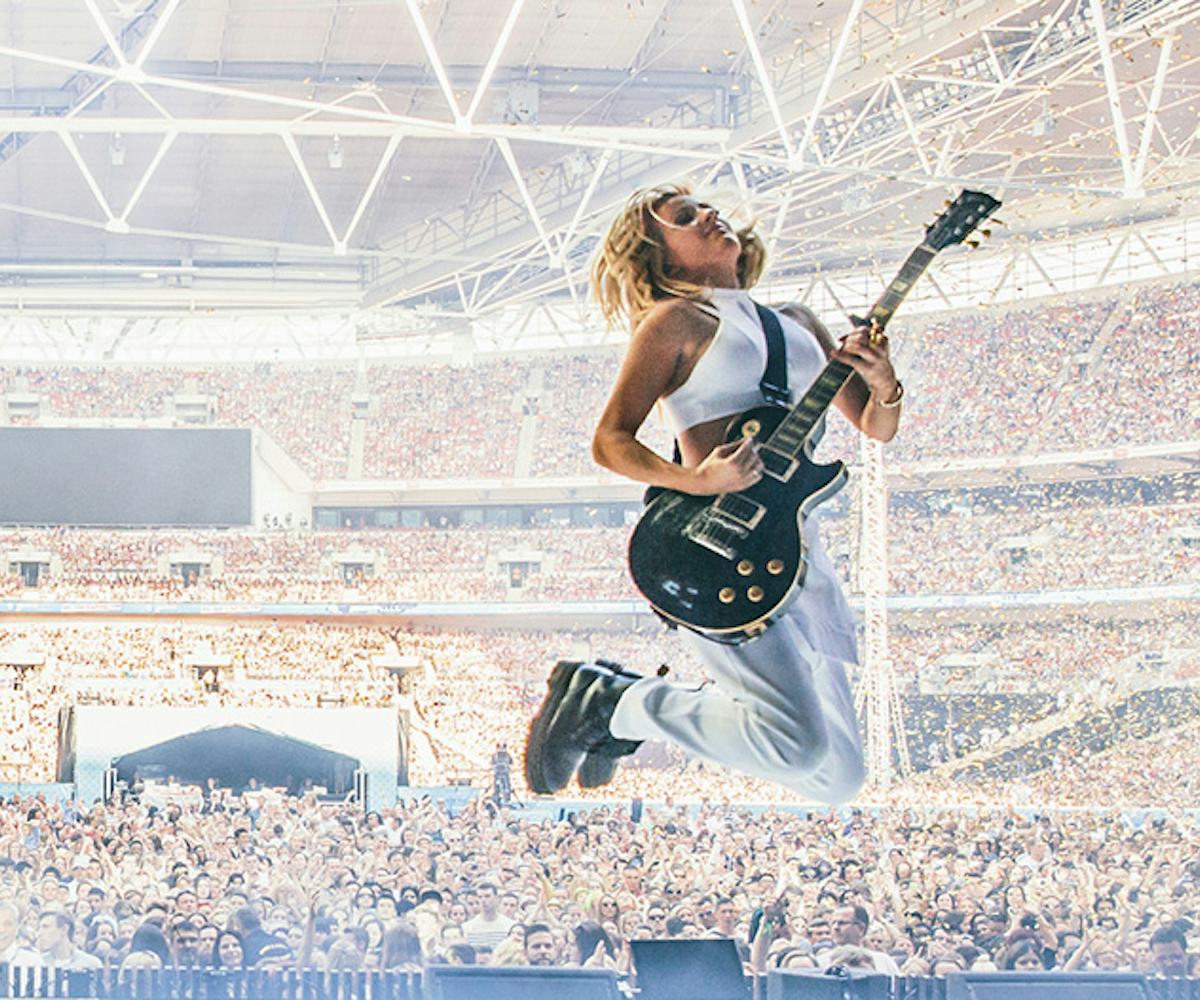 Photographed by Connor McDonnell.
how your favorite musicians rock dr. martens
your coffee table is about to go punk
If there's anything more British than a worn-in pair of Dr. Martens boots, we've yet to find it. (Okay, okay, Ginger Spice's Union Jack dress is pretty high up there…) It's a book rooted in punk rock and other counter cultures. Over the last 55 years, the brand has gone on to become one of Britain's most iconic exports. People from all walks of life have laced their feet up in a pair and a new coffee table book by Martin Roach seeks to highlight that.
Music lovers and those itching for a little more punk in their lives have found a new go-to coffee table book for inspiration in Dr. Martens: A History of Rebellious Self-Expression. Photographs of musicians and creatives living in Dr. Martens are spread out over 200 pages. The timeless boot is on full display in images featuring Ellie Goulding, Miley Cyrus, All Time Low, Reel Big Fish, and more. Click through for an inside peek at what you can expect. God save the queen.
All Time Low
Baby Metal
Blue
Ellie Goulding
Frank Iero's set list.
Punk is not dead.
JJ Burnell
Joe Strummer
Rancid
Reel Big Fish
Set It Off
Slaves
Suede
Suggs
The Specials
You Me At Six