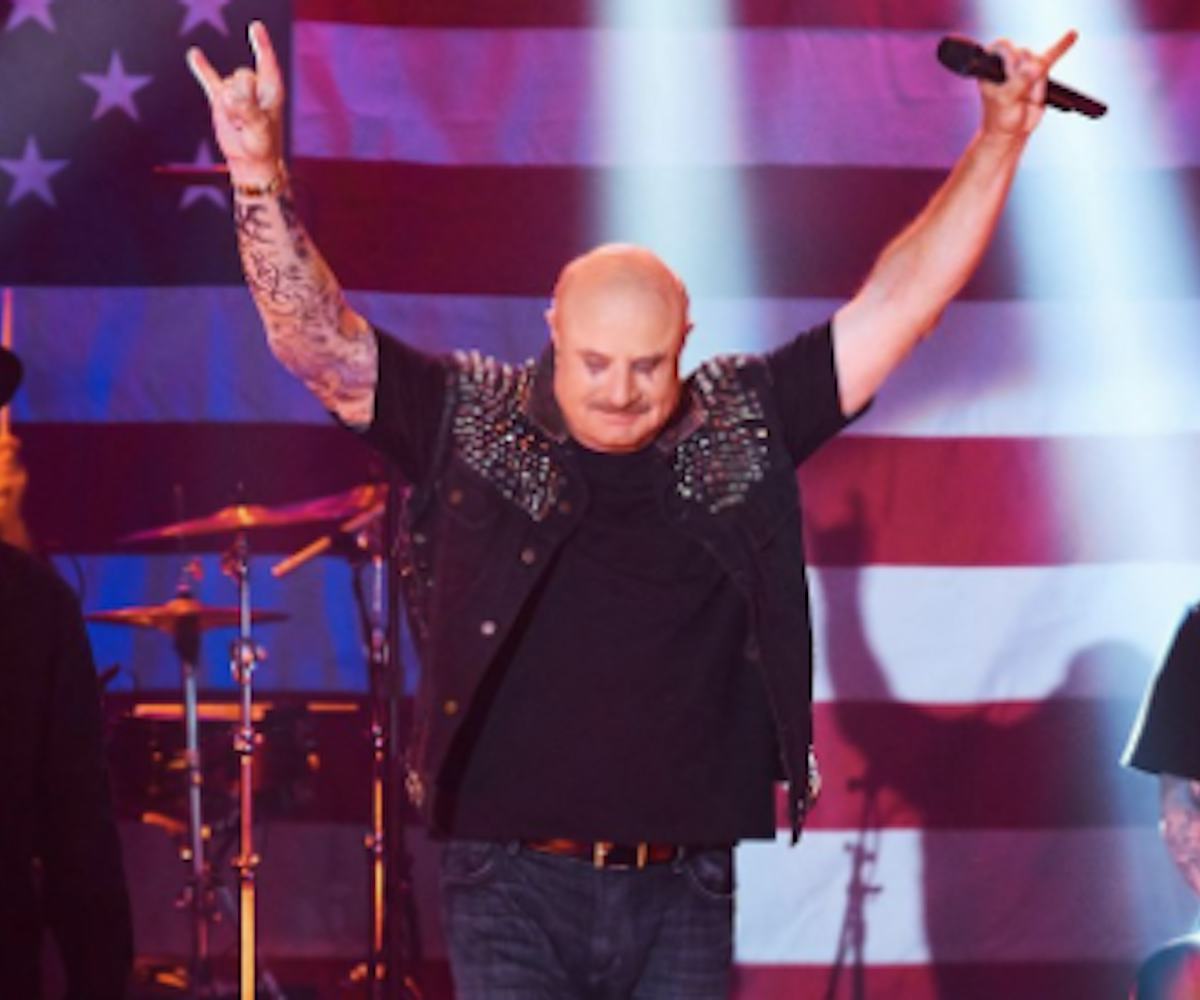 Screenshot Via YouTube.
Dr. Phil Has Joined Good Charlotte
"I'm here to rock this bitch!"
Dr. Phil has a new side-gig, and it's as Good Charlotte's frontman.
In a new skit for James Corden's Late Late Show, Good Charlotte and Dr. Phil team up for what Corden deems "the most exciting collaboration in music history." Cue the entrance of none other than sensationalist television advice-giver, Dr. Phil. And though the band initially seems skeptical, they eventually appear to warm up to the idea, performing a song with a "tattooed" Dr. Phil on the mic. And, yes, there's smudged eyeliner involved.
As for Dr. Phil's official statement on his newfound career? "I'm here to rock this bitch!" Benji and Joel, watch your back.
Watch the entire skit, below.