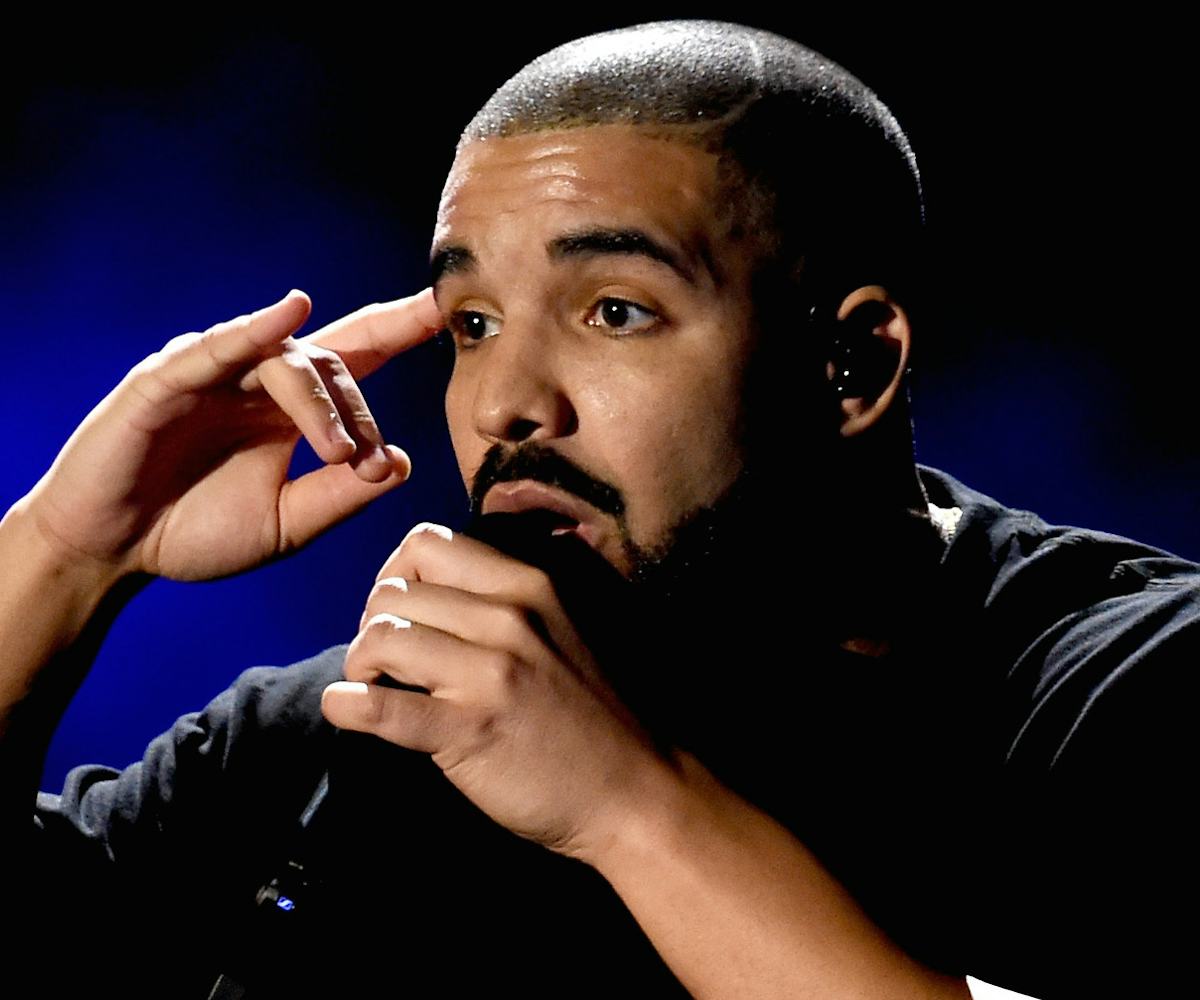 Photo by Kevin Winter/Getty Images.
Did Drake Just Confirm That He Hooked Up With Bella Hadid?
Fans are currently in a tailspin trying to figure out whether or not Drake confirmed his rumored romance with Bella Hadid on Scorpion.
Last year, tabloids began reporting that the two were secretly hooking up after they were both spotted leaving the same L.A. haunt. Things were then rumored to have escalated after Drake reportedly bought out a club for Hadid's 21st birthday and, according to other reports, it even got to the point where their relationship made things between Drake and Hadid's ex, The Weeknd, quite tense.
"They both hang in the same Toronto crew and now they're having to pick sides. The Weeknd performed and people on Drake's side were like, 'I can't show up to that... Got to have allegiance,'" a source told Page Six last October. "They aren't getting along right now... The groups are beefing because [Drake] broke the bro code. They 100 percent hooked up."
However, the romance was reported to be short-lived—with Drake allegedly ghosting Hadid, per a report from Us Weekly. And while neither Drake nor Hadid ever confirmed the romance, thanks to several suspect lines (in particular from "Finesse"), internet sleuths are currently speculating that the hookup rumors may have been true. Pointing toward bars like, "My house is full of supermodels just like Mohammed Hadid," and "You stay on my mind/ You and your sister too hot to handle," Vulture wondered about the claim today, speculating that Drake maybe "really did have a thing with Bella Hadid." Whoa.
Check out some of the speculations, below.