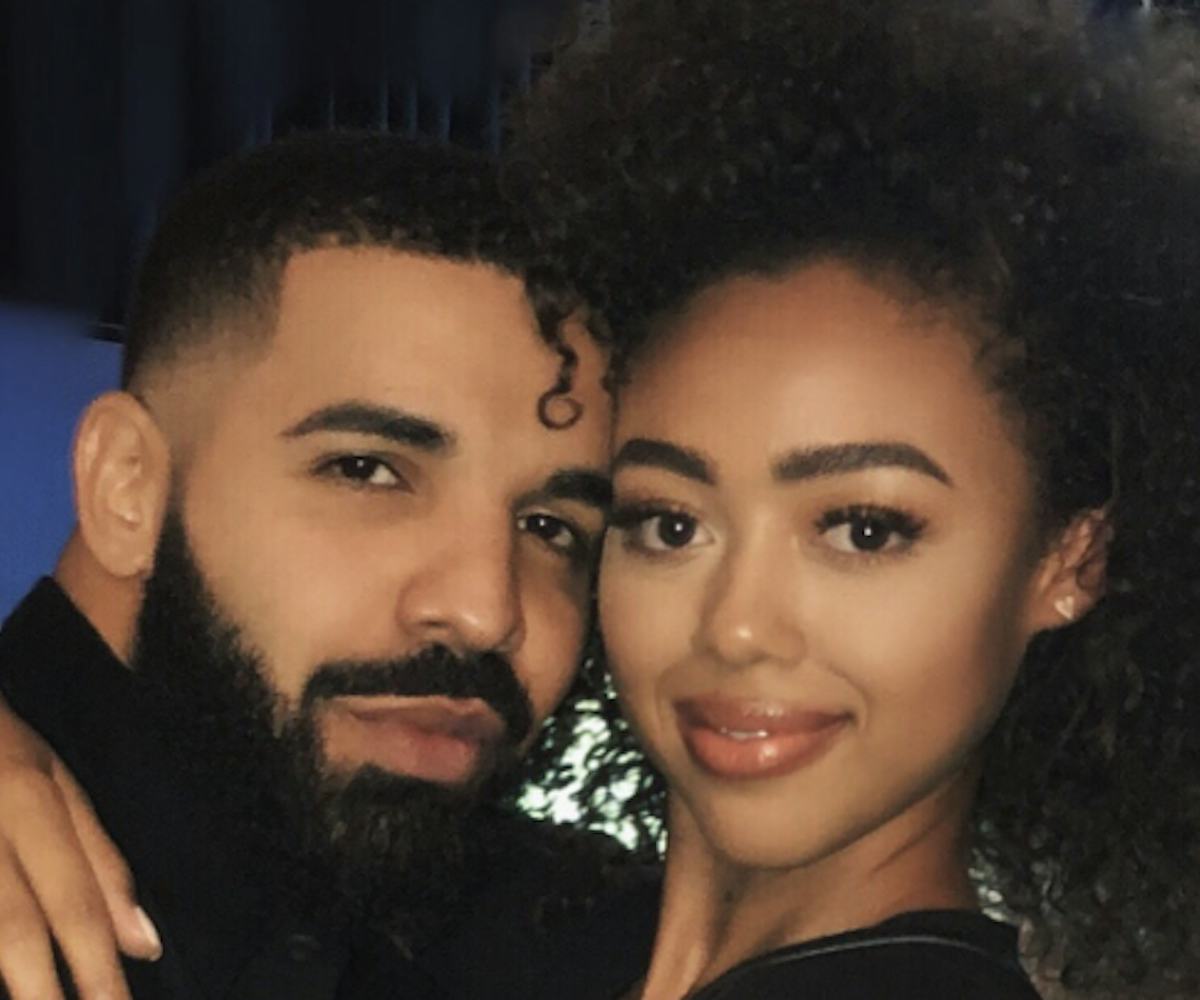 Photo Via @BellaBHarris Instagram.
Drake's Rumored Relationship With An 18-Year-Old Is Raising Eyebrows
A set of photos has set off the rumor mill
A new set of photos posted by model Bella Harris have sent Drake's fans into a speculative fury.
Over the weekend, Harris—the 18-year-old daughter of songwriter and producer Jimmy Jam—Instagrammed two snaps of her hanging out with the rapper. As noted by Metro, their close "cuddle," Drake's "cheeky grin," and Harris' "no place I'd rather be" caption has set off the rumor mill, and many fans are now weighing in with their opinions. On Harris' post, no less.
And while some took to the comments section to congratulate and compliment the "beautiful" couple, others voiced their skepticism and warned Harris to stay away.
Many commenters used their decade-plus age difference as the reason Harris should be wary, with some even going so far as to accuse Drake of "robbing the cradle." "Isn't Drake in his 30s ? Like 31 to be exact? And she just graduated? Yikes," one commenter wrote, while another sarcastically wrote, "drakes girl...fresh out of HS yeahhh."
As many others noted though, it's probably best to not jump to conclusions—after all, they definitely could just be close. As reported by HotNewHipHop, the two have been friends for a second, with Harris even modeling for his OVO clothing line last year.
Whatever may be going on between the two, what isn't cool is all the hate happening on Harris' post. Regardless of what their hug may mean (and it's pretty shaky "evidence," to begin with), Harris doesn't deserve to be cyberbullied or put down.