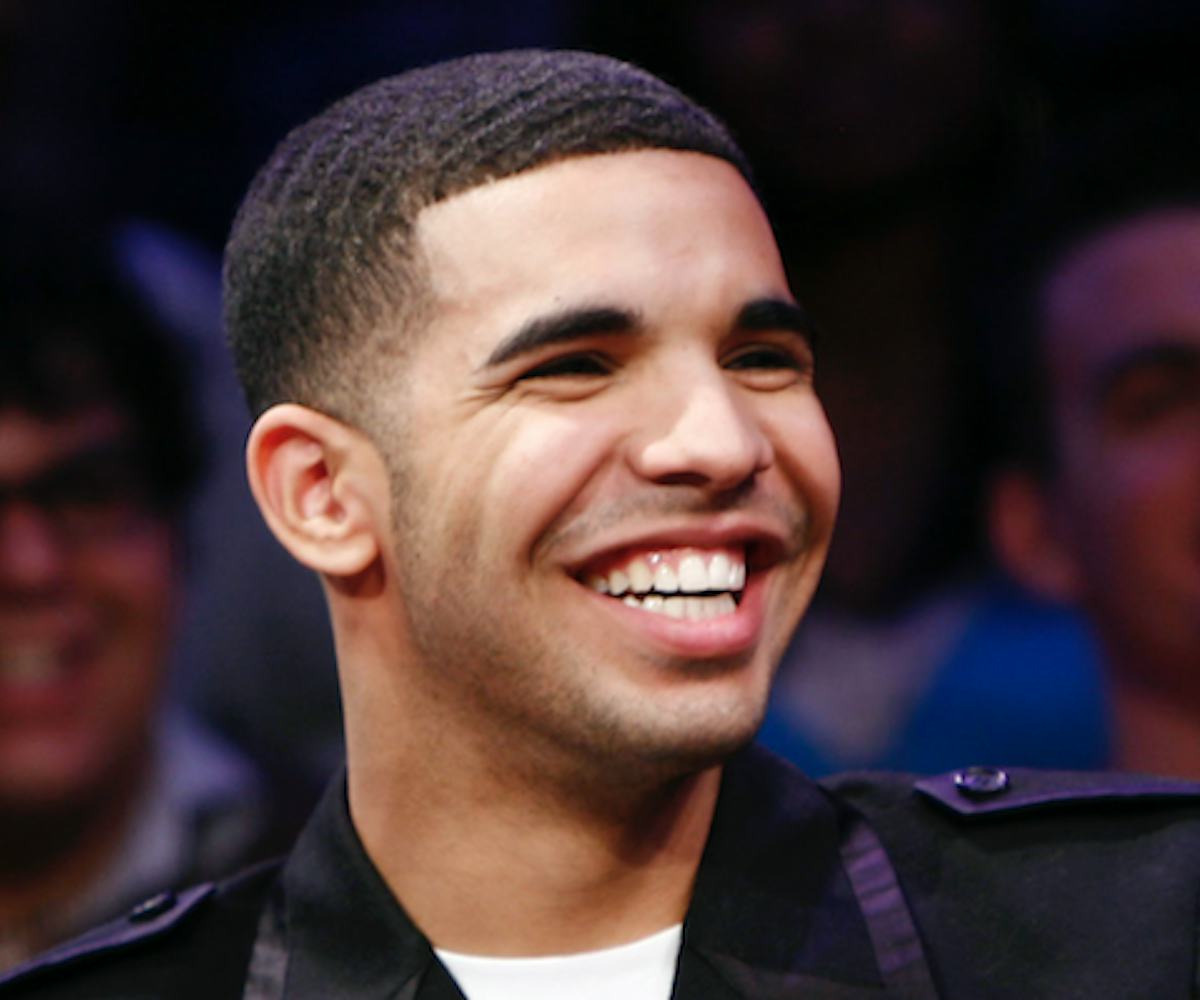 photo by Amy Sussman / getty images
You Can Now Buy Drake's 'Degrassi'-Era Notebook
If you or someone you know is looking for ways to spend a lot of money, is a die-hard Drake stan, or both, there's a new memento on the market. The rapper's old handwritten notebook from his Degrassi days is up for sale. TMZ reports that the notebook, which was discovered by a cleanup crew who worked on the rapper's grandfather's furniture factory in Toronto, is now up for purchase—if you have a casual $54k laying around that is.
The site notes that the book contains 12 pages of lyrics (including a homage to The Notorious B.I.G's "10 Crack Commandments," dubbed "10 Mack Commandments"), credit card numbers, and a bunch of signatures from Aubrey Graham himself. Gary Zimet, the owner of the Moments In Time, an autograph and historic document auctioning site, told TMZ that he knows the book is real based on where it was found and from analyzing Drake's current signature. While it's unclear when each entry was written, TMZ cites that the copyright on the front of the book is from 2002, a year after Drake starred as Jimmy Brooks in the Canadian hit drama. 
But if you're still skeptical about the book's legitimacy, many of the lyrics written in the notebook will most likely convince you otherwise. I mean, who else but Drake could have written lines like, "I'm vexxed and it's too strong/ Imma have to get you a new one/ You've been rocking his chain for too long," or "I got some cash and some dice in the other hand/ I talk to my pops/ I don't really need advice from another man"?
You can see scans of the notes, here, and decide for yourself.