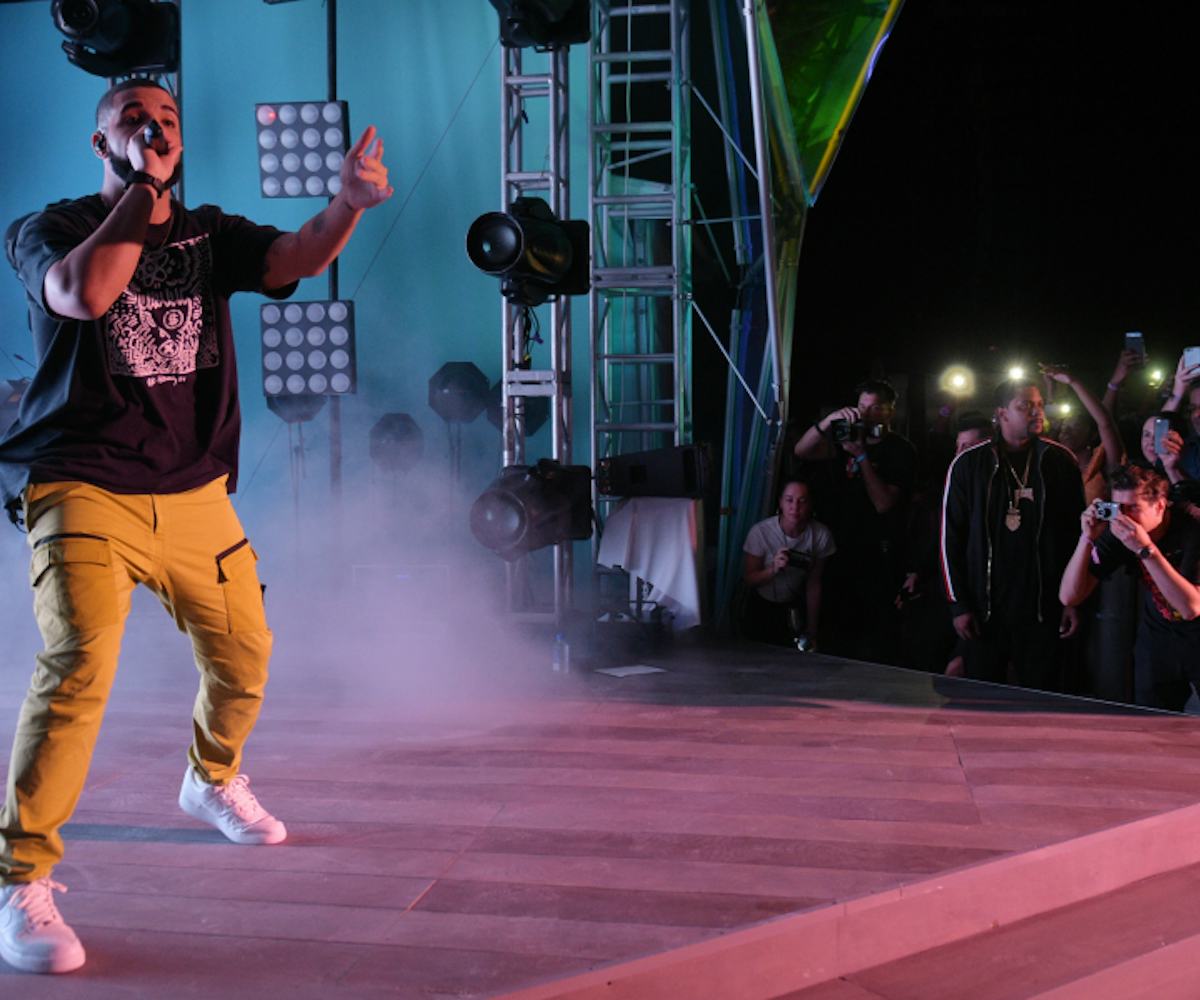 Photo by Jason Kempin/Getty Images for American Express Platinum
Drake Just Dropped Two New Songs For You To Obsess Over All Weekend
"Come at me and all you'll get is the ballistic report"
Drake fans rejoiced late Friday night when the rapper dropped two new songs without warning. The songs, "God's Plan" and "Diplomatic Immunity," make up the new two-track EP titled Scary Hours.
Both songs are relatively laid back and more or less reflect on Drake's fame. "God's Plan" relies heavily on synth with a drum loop that gives the piece a hypnotic feel. This is compounded by the infectious repetition of "Bad things/ It's a lot of bad things/ That they wishin' and wishin' and wishin' and wishin'/ They wishin' on me." And, while the song has more than a few amazing lines ("Don't pull up at 6 am to cuddle with me," and "Hope I got some brothers that outlive me/ They gon' tell the story/ Shit was different with me"), perhaps the best part is this brutal gem: "She say, 'Do you love me?' I tell her, 'Only partly'/ I only love my bed and my momma, I'm sorry." Oh, Drake.
While "God's Plan" feels like a quiet meditation on Drizzy's rise to fame despite people trying to tear him down, "Diplomatic Immunity" is heavy on the braggadocio. With the usual allusions to Toronto and the ostentatious joys of being wealthy and famous, what really sells this song is Drake's incredible wit and sense of humor. Case in point: "2010 was when I lost my halo/ 2017 I lost a J. Lo/ A Rotterdam trip had me on front page, though" and "Calamari rings and tomato/ I got the sauce and now shorty's keep claimin' 'preggo.'" Drake dropping a Prego/preggo pun might be the best thing to happen in music so far this year, though it still pales in comparison to filming a music video in the Cheesecake Factory with Tyra Banks.
"God's Plan" and "Diplomatic Immunity" are now available on all streaming platforms, and you can check them out below.