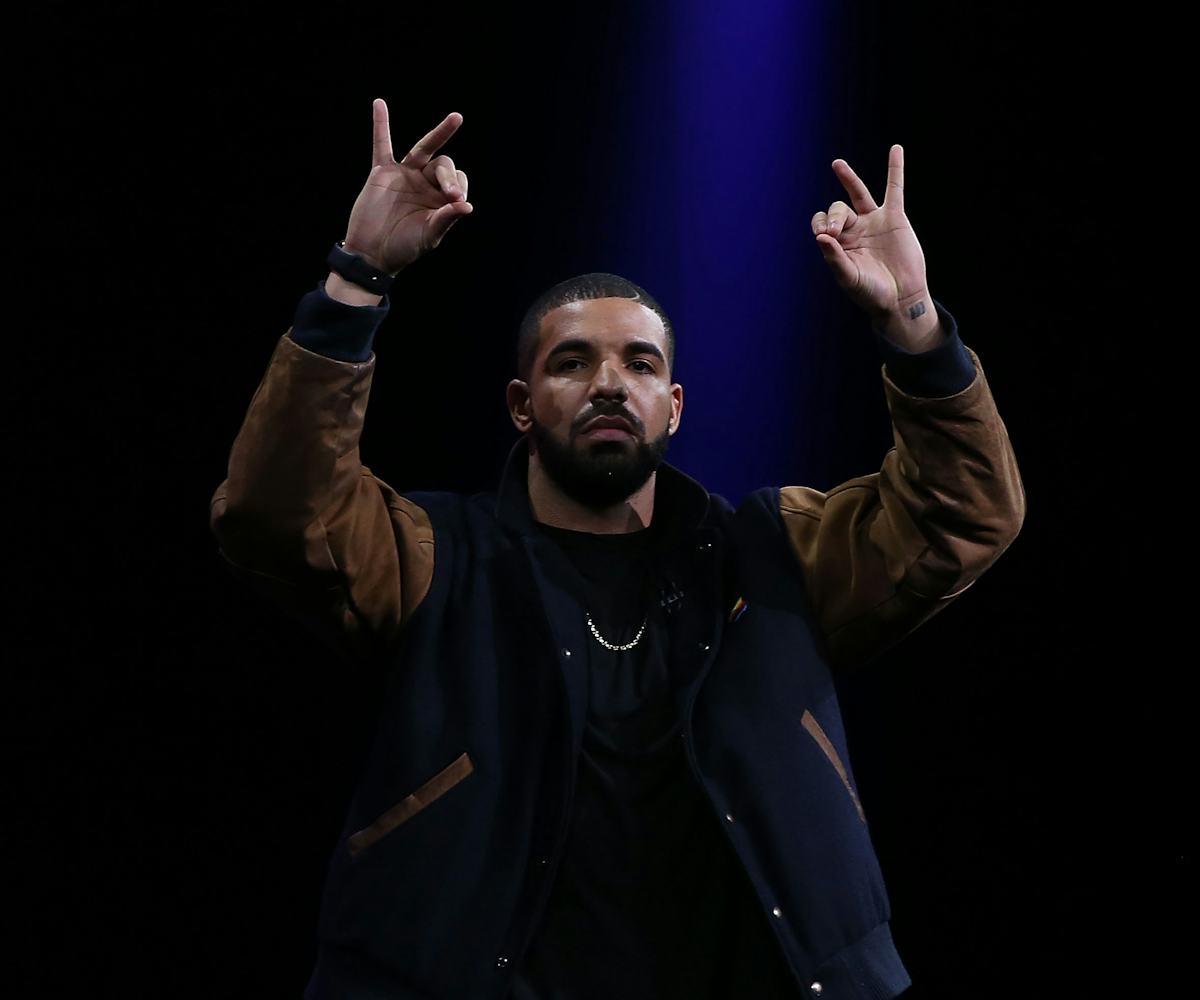 photo: justin sullivan/getty images
drake buries meek mill on new, brutal diss track
"back to back freestyle" is filled with so much ouch
The Meek Mill/Drake beef has entered its second phase, and it's getting good.
Just to recap (which Stereogum does very well right here), Mill intimated that Canada's favorite son didn't write his own lyrics, perhaps the worst thing one rapper can say about another. Drake responded with "Charged Up," a sweet, lite lil' diss track that ate up social media this weekend.
That was the right hook. This morning, Drizzy has come out with an upper-cut—the rougher, angrier "Back to Back Freestyle." The cover art features the Toronto Blue Jays' Joe Carter celebrating his 1993 World Series-winning home run against the Philadelphia Phillies, where Meek Mill is from. Again, Drake is out to prove he pens his own rhymes with what appears to be a freestyle track. This time, though, the insults are that much harder.
"When I look back I might be mad that I gave this attention," he writes. "Yeah, but it's weighin' heavy on my conscience/Yeah, and fuck, you left a boy no options." From there on, it's straight hurt.
"You love her, then you gotta give the world to her/Is that a world tour or your girl's tour?" he says, referencing Meek's opening-act status on his shared tour with girlfriend with Nikki Minaj. Boom.
From there he sweeps into bars about his own skills, the fact that people will always be asking if he's canned or the real deal, and how Meek is basically a little weasel wrapped around the finger of his more famous lady. It's not nuclear-strength, but it does add fuel to the fire and makes us all kinds of hungry for a response by Mill who, it should be noted, has already apologized. Poor guy. 
(Via Stereogum)