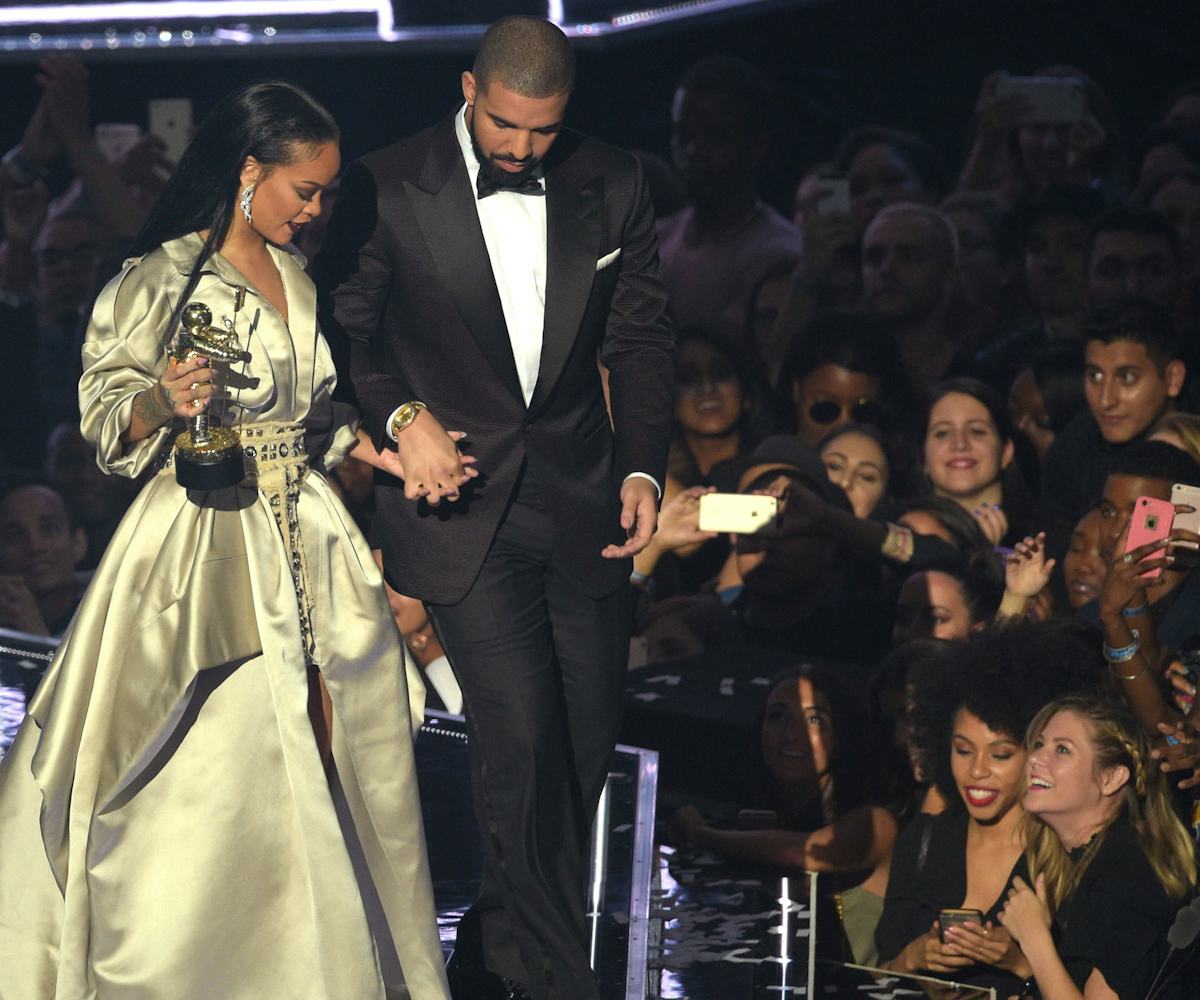 Photo by Jason Kempin/Getty Images
Drake Wanted A Family With Rihanna
He opened up about the future he envisioned with her
Drake took his once-held hopes and dreams and spilled them to LeBron James and Maverick Carter on their HBO Series, The Shop. It turns out, he had really high aspirations for his relationship with Rihanna.
The rapper started by sharing how excited he is to be a dad. He then discussed the idea of co-parenting, bringing up his parents' difficult relationship and the idea of sticking together, before reflecting on his own life. "As life takes shape and teaches you your own lessons, I end up in this situation where I don't have the fairytale," he said. He's referring to his former relationship with Rihanna, which he maybe wishes worked out differently. He even threw out a potential headline for the alternate scenario, saying, "Like, 'Oh, Drake started a family with Rihanna and this is like so perfect.' It looks so good on paper." James and Carter piped up, saying they wanted that to happen. Drake added, "I wanted that too at one time." Oof. 
Drake also commented on his beef with Pusha T, which took the internet by storm back in the spring and outed Drake as a father prior to his album release. He also commented on not wanting the world to hate his son's mother and that he plans to, someday, explain what went down to him. 
Check out the interview, below.