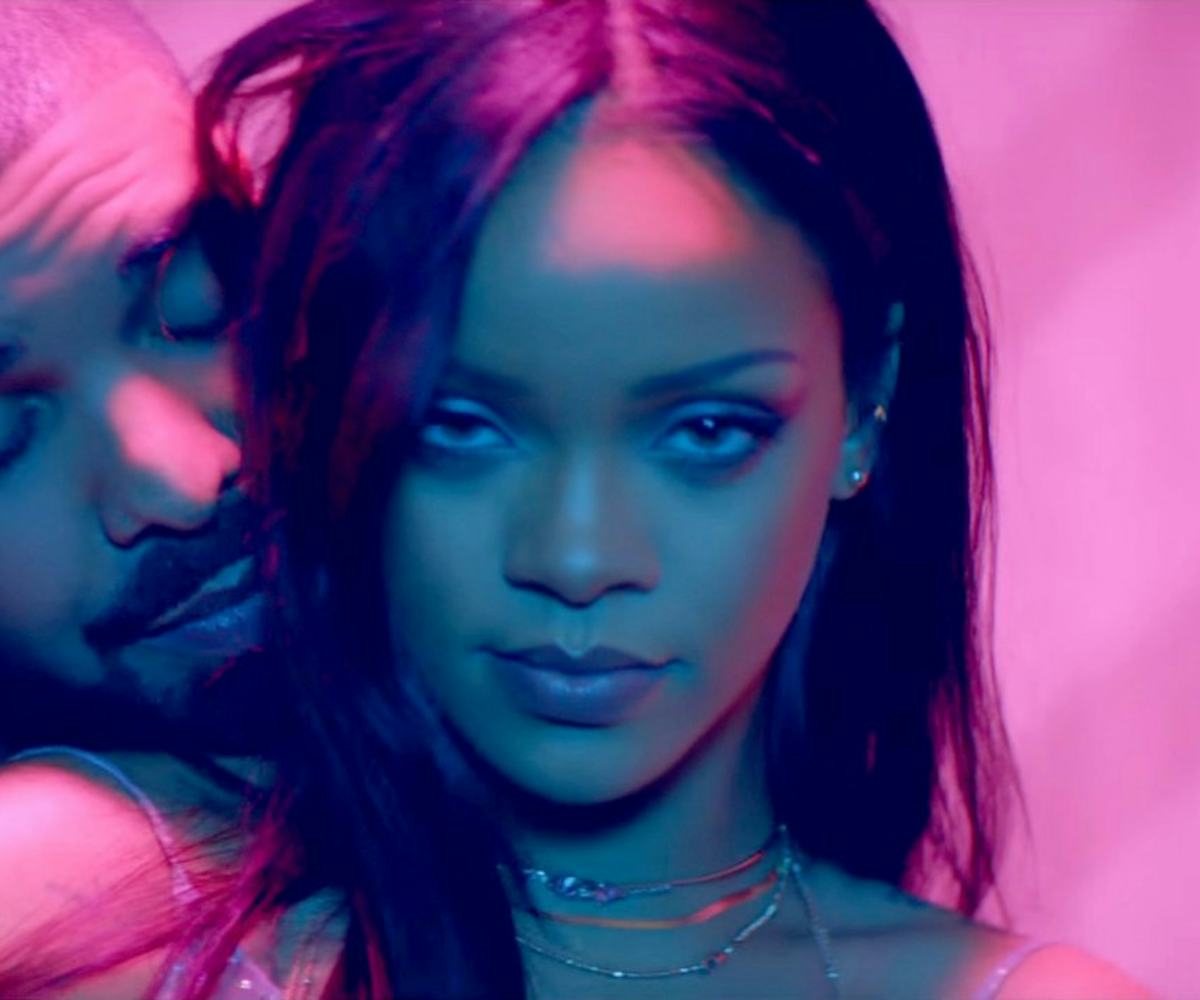 Photo via Vevo
Drake Wants The World To Know That He's Proud Of Rihanna
Nobody's more excited about Rihanna being the recipient of the Video Vanguard Award at Sunday's VMAs than us. Or so we thought. In what looks like an overt way to tell the world that, "Yes, we are in fact dating," Drake commemorated an entire Los Angeles billboard to Rihanna's monumental achievement.
"Congratulations to Rihanna from Drake and Everyone at OVO," the glaring sign reads. Rihanna was quick to respond to the gesture, writing on Instagram: "When he extra!!" which was coupled with some celebratory emoji. We visited Urban Dictionary to find out exactly what Riri meant by "extra" and this is what we got: "Over the top excessive, dramatic behavior."
While some women might be put off by that kind of grand declaration, this is Rihanna we're talking about. Grandiose statements are clearly the way to go. Though this doesn't confirm that the long-rumored couple are in fact dating, it does guarantee that Drake will be watching when Rihanna takes the stage on Sunday.
According to the show's executive producer Jesse Ignjatovic, we should be too. "I can tell you it's going to be one of those holy crap VMA moments," he told Entertainment Weekly.
Well, we're sold.