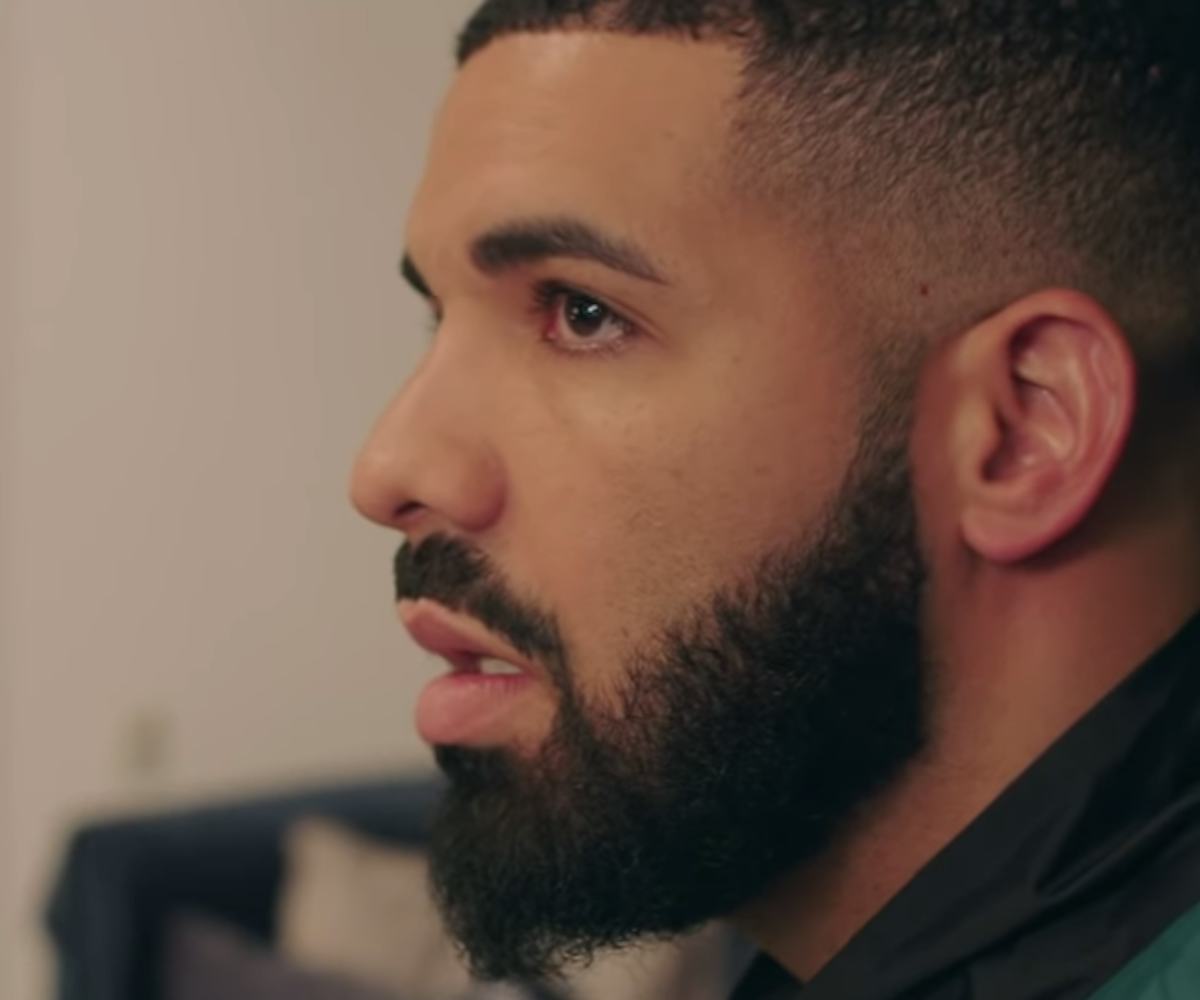 Screenshot Via YouTube.
Drake And Creator Of #InMyFeelingsChallenge Face Off In New Video
Big Freedia, BTS' J-Hope, and The Fab 5 also make appearances
Five weeks after the release of Scorpion, Drake has finally dropped the video for "In My Feelings"—and you better believe it was worth the wait.
In case you've been living under a rock for the past month-plus, the internet has gone nuts over the #InMyFeelingsChallenge, started by New York-based Instagram comedian Shiggy, which sees participants, including celebrities like Ciara and Leslie Jones, dancing along to the track. (Eventually, the viral trend evolved into a challenge that saw people attempting the dance while jumping out of a moving car, though we wouldn't advise trying that version out.)
And though there were contentious rumblings of Drake paying Shiggy $250,000 for his viral efforts, Shiggy was quick to shut down the rumors. "$250,000? What kind of shit is going on, man?" he said in an Instagram live earlier this month. While speaking to someone in the background, he also added, "Yo, blogs is crazy." However, it looks like Drake still managed to pay Shiggy back in a pretty cool way: by giving him a cameo for "In My Feelings."
Playing an annoying production assistant, Shiggy's appearance in his trailer visibly freaks out Drake, who had just awoken from a "terrifying" dream, in which "this kid from New York that spits when he talks all the time did some dance to it then the world did the dance" (aka Shiggy). Other amazing cameos in the video include LaLa Anthony as "Keke," Phylicia Rashad as her mother, New Orleans bounce legend Big Freedia, and City Girls' Yung Miami.
However, the celebrity spots don't stop there. At the end of the video, Drake decided to include a montage of other people doing the challenge, including Dua Lipa, Will Smith, Queer Eye's Fab 5, and BTS' J-Hope. Talk about some major internet inception. Watch the video in full, below.