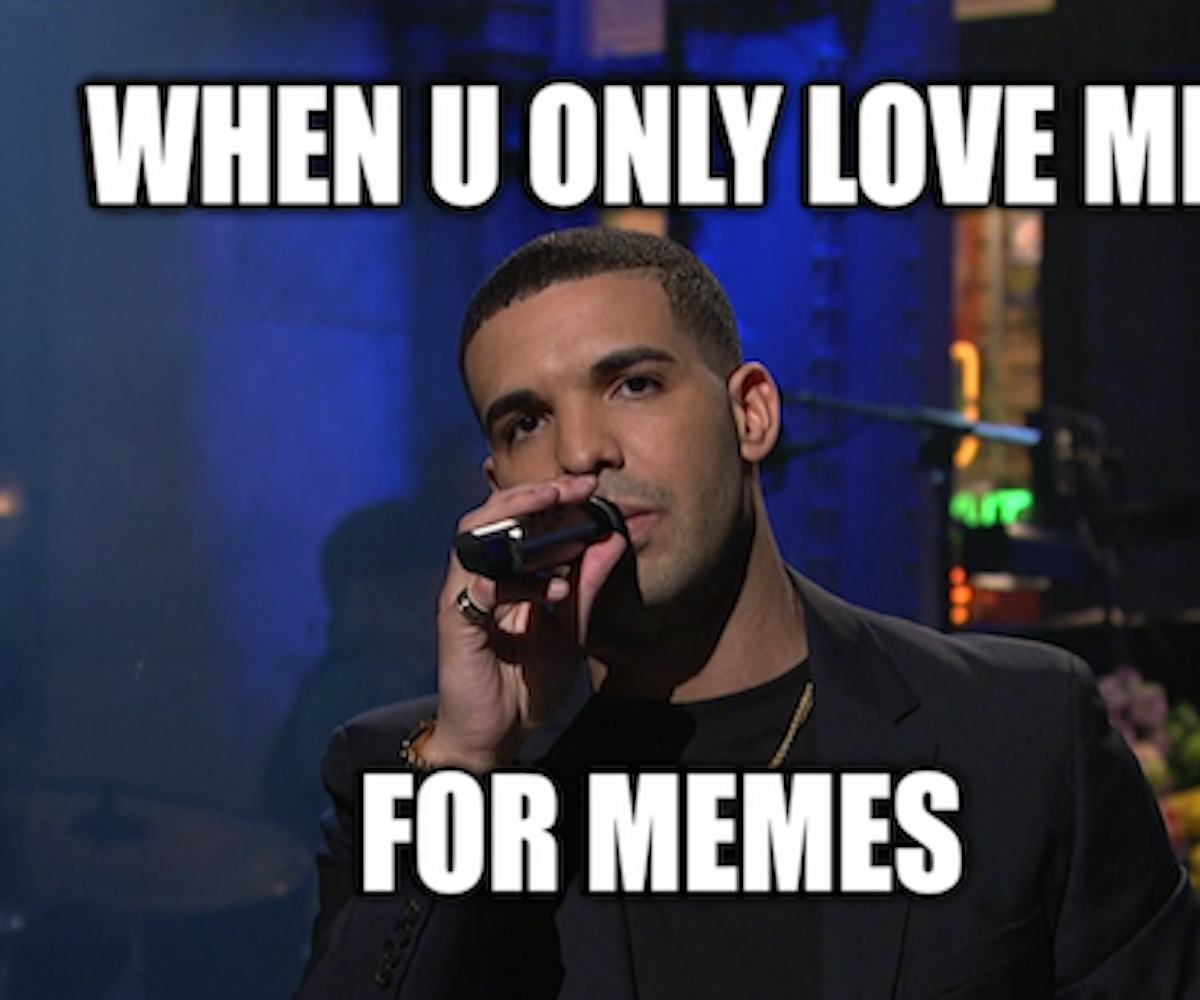 Photo courtesy of NBC
Drake Is Tired Of Your Internet Memes (Not Really)
Drake can haz cheezburger
Drizzy's getting busy! After (finally) dropping VIEWS at the end of April—which broke the record for most album streams in a single week and most concurrent tracks on the Billboard Hot 100, not to mention the lead single "One Dance" was Drake's first #1 song in the US—he's also gearing up for an expansive summer arena tour. And, since that's not enough, he decided to put himself through the ringer of being both the host and performer for his second stint on Saturday Night Live. Not an easy feat to do and do well, but Drake did a fine job.
Alongside performances of "Hype" and "One Dance", one of Drake's best bits of the night was actually his opening monologue. After a somewhat expected bit about how Americans aren't invited to live with him in Canada if Trump wins the election, he launched into a song about what it really feels like to be the target of so many internet memes.
It was a clever way to cycle through some of the best pictures—Drake superimposed onto ET and the Progressive Insurance lady, sitting on top of the Seinfeld diner, playing tennis in "Hotline Bling"—and deliver a few memorable lines like, "you don't love me for me, you just love me for memes." It also introduced the first of many great wig moments of the night for Drake, when he donned a straight black bob for a short Rihanna feature (which, admittedly, seemed like it was going to be another Prince tribute at first). A solid open that introduced what would be many of the show's themes (Canada, Trump, "Hotline Bling"). Check out Drake's opening monologue below and see if your favorite Drizzy meme got a shout out.