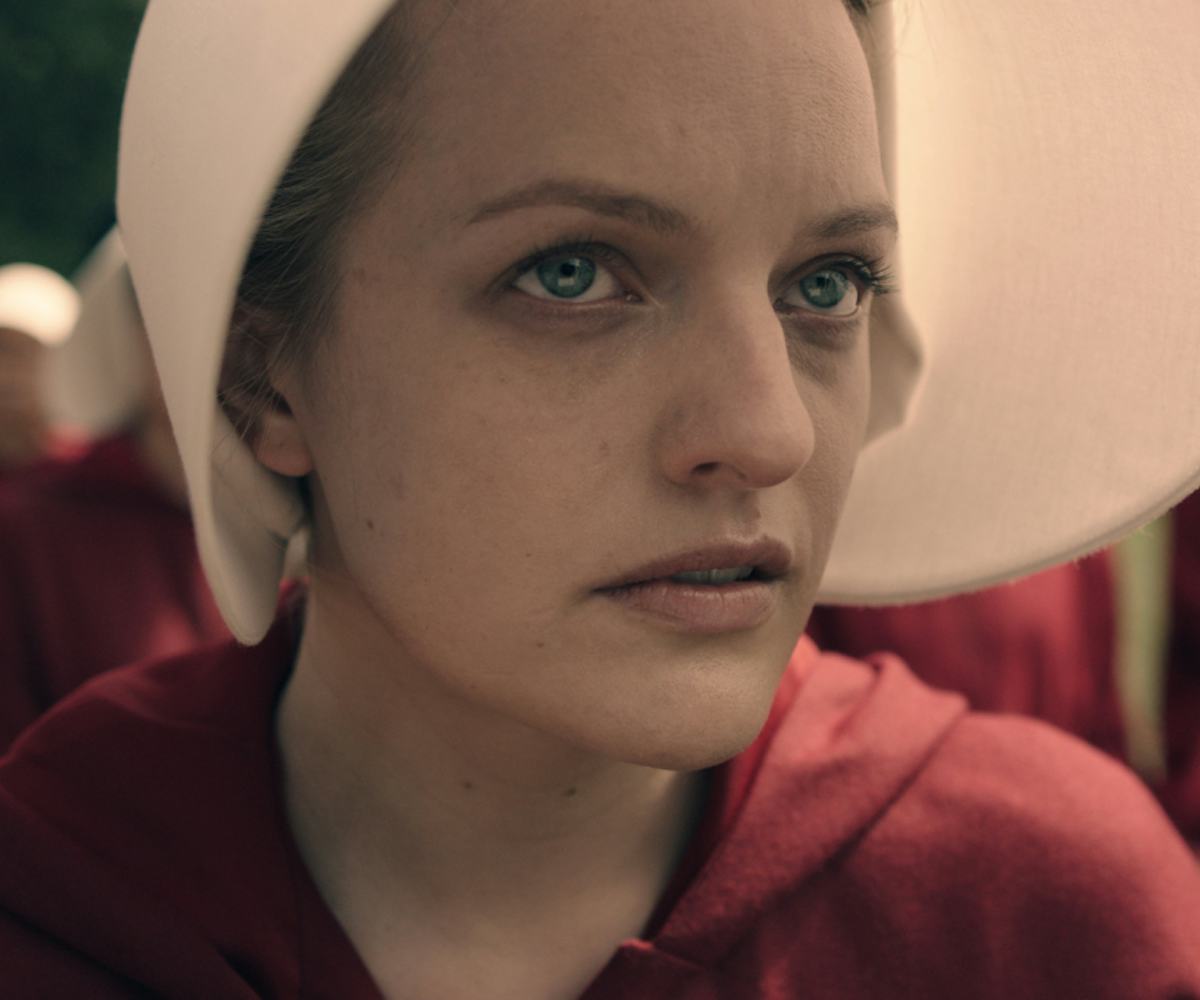 Image courtesy of Hulu
Margaret Atwood Wants Drake To Appear In Season 2 Of 'The Handmaid's Tale'
We may never have imagined the "Hotline Bling" singer appearing in a TV show about a dystopian universe where women are owned as property meant only for the purpose of producing children for the elite, but we don't have the wild imagination of Margaret Atwood. That's right, Atwood, the author of the book upon which Hulu's The Handmaid's Tale is based, wants none other than Drake to show up in season two of the show. And we would really like for her to get her way.
"Wouldn't it be fun for [Drake] to have a cameo in season two of The Handmaid's Tale?" Atwood asked novelist Junot Díaz in a conversation published in the Boston Review. They got on the topic of the rapper when Díaz suggests that Toronto has two "global superstars," Atwood and Drake. That got the author thinking. And she's already come up with ideas for Drake's character. 
"I'll drop that notion into the ear of Bruce Miller, the show runner, and see what he can do with that, because of course the show is filmed in Toronto," she says. "Maybe Drake could help smuggle someone?"
While Atwood admits she hasn't met Drake—"You have to realize how o-l-d I am," she says—she is still very excited about the idea of having him appear on the show. And so was Díaz. "Pursue it, please!" he begs.  
Yes, please!