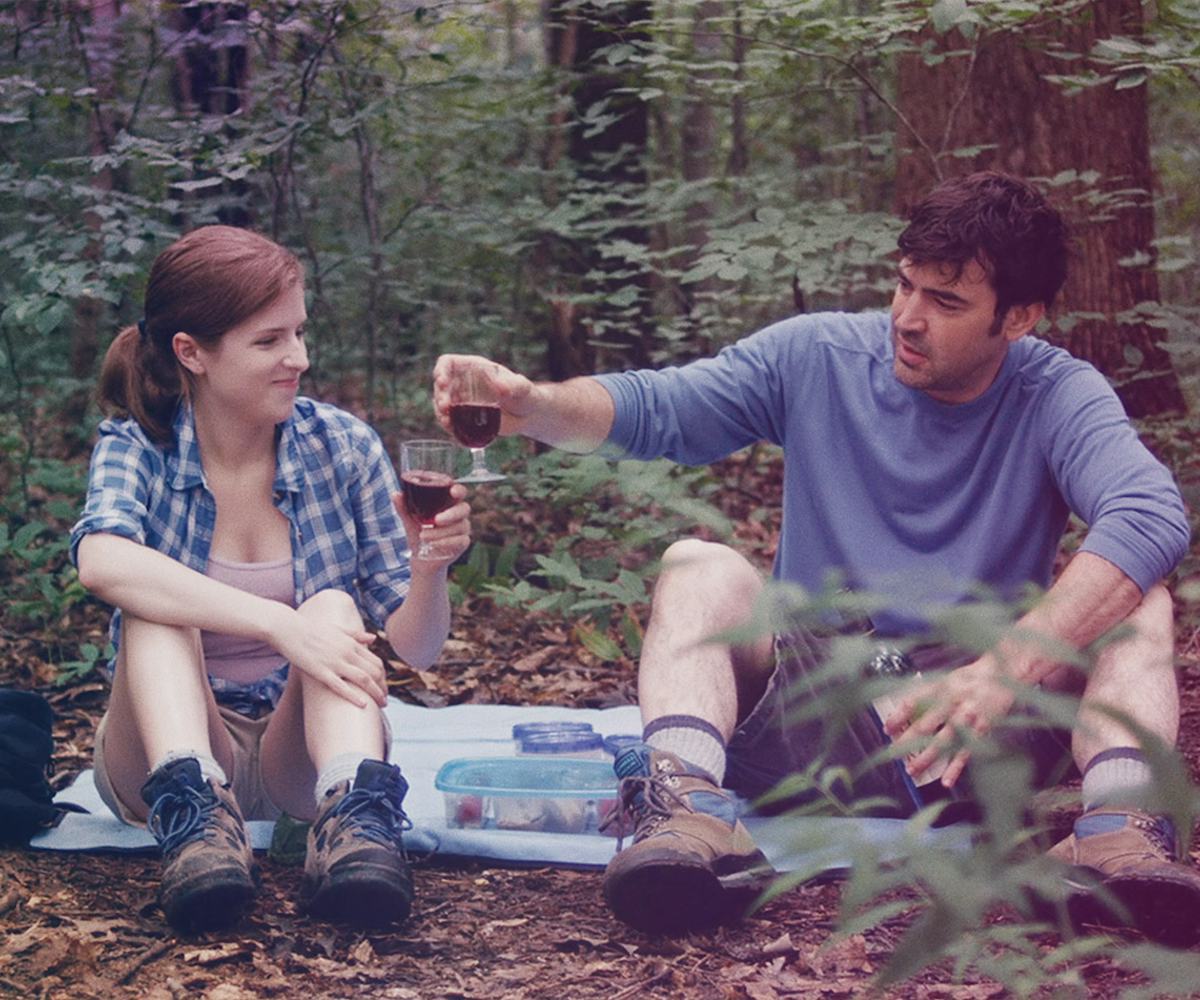 double up
watch two of the summer's most buzzed-about flicks before they hit theaters.
Big-budget summer blockbusters are great and all. But now that it's officially August, we've just about hit the maximum limit of car chases, sci-fi special effects, and superhero revamps our eyeballs can take. There's really no better time to mellow out than right this second, and luckily, there's no shortage of awesome indie films to help us do just that.
Two of this season's most buzzed-about movies have just landed on iTunes several weeks before their theatrical releases. And the best part is, it's impossible to go wrong with either one. Both Drinking Buddies and Touchy Feely boast all-star casts, off-kilter plotlines, and offer a welcome reprieve from your average, run-of-the-mill romcom. Besides, at $9.99 each, we definitely don't blame you if you decide to do a double feature (two times the Ron Livingston is always two times the fun!)
Anna Kendrick and Olivia Wilde, or Ellen Page and Rosemarie DeWitt: who are you going to hang out with on your couch tonight? Get the lowdown on the movies below now, and don't forget to buy your popcorn for later.
CAST: Anna Kendrick, Olivia Wilde, Jake Johnson, Ron Livingston
VIBE: A sweet and clever relationship comedy, made even better by-what else?-beer. 
CAST: Ellen Page, Rosemarie DeWitt, Allison Janney, Ron Livingston (again!)
VIBE: In this Sundance hit, a massage therapist has a major problem when she develops an aversion to human touch. Tension (both physical and emotional) ensues...