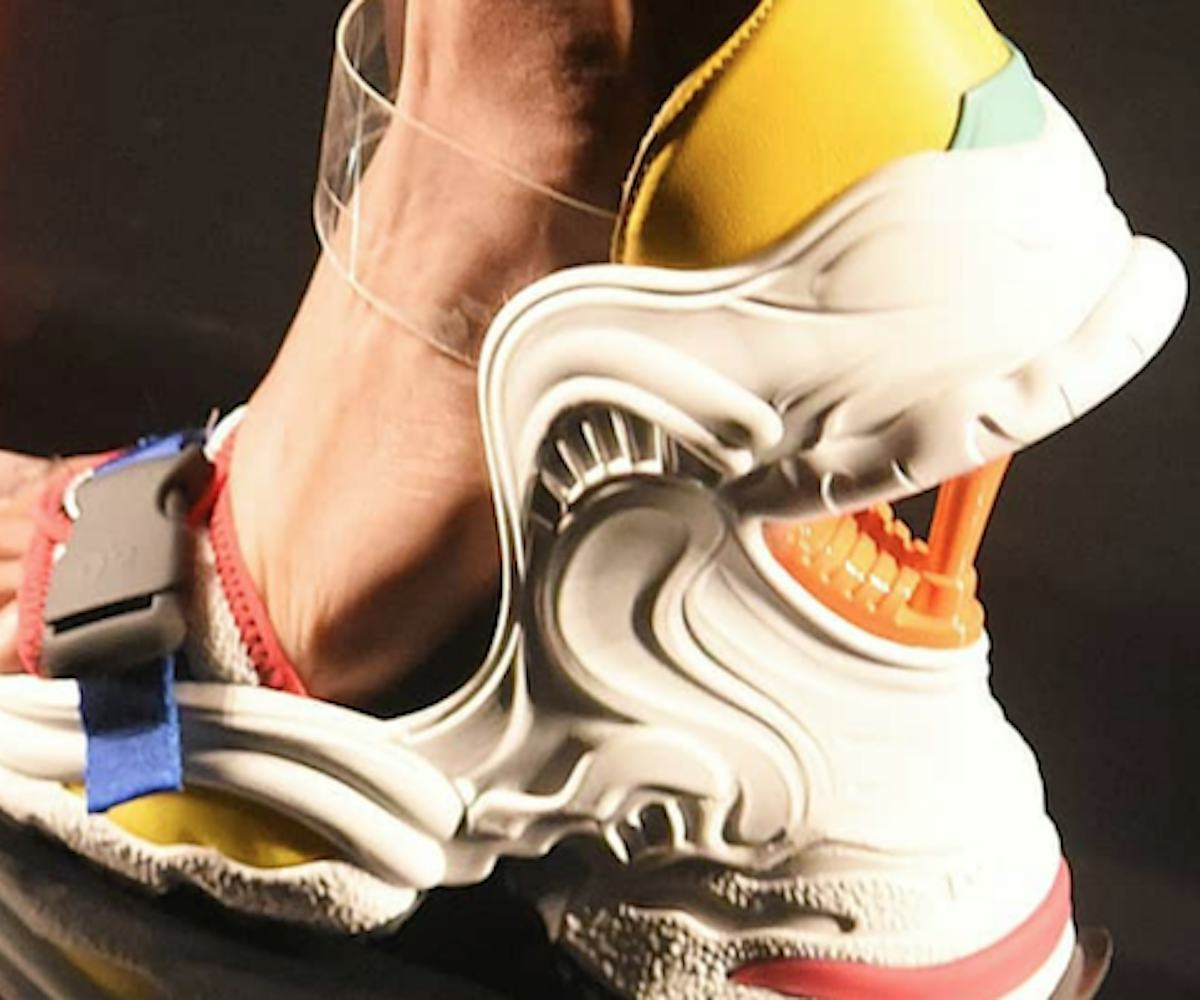 Photo via @luke_leitch instagram
Have We Just Reached Peak Ugly Shoe Trend?
Dsquared2's new sneaker-sandal might just be the ugliest shoe of all time
After Fall/Winter 2018 New York Fashion Week, we accepted the fate of the ugly shoe trend: It's here to stay. We embraced the grandpa sneakers (from luxury brands like Alexander McQueen and Balenciaga all the way down to Fila) and Croc remakes (from the likes of Christopher Kane). Just when we thought we reached the limit on questionable shoe trends, Dsquared2 presented us the newest ugly shoe that has us wondering, WTF is going on?
Yesterday, the brand debuted the Fluorescent Trimmed Sandal on its Spring/Summer 2019 runway at Milan Men's Fashion Week. Apparently, Dsquared2 couldn't decide between a sneaker and a sandal, so it gave us a little bit of both—and then added a platform, too. Genius or crazy?
The hybrid shoe collages chunky grandpa sneakers with high-heeled, opened-toe wedges. Because the combination of sneakers and sandals is clearly not odd enough, Dsquared2 added PVC and buckles in vibrant colors for a sporty appeal. This bad boy definitely puts all other ugly shoe trends to shame.
Photo via @dsquared2 Instagram
We are unsure whether to call this shoe a sneaker or a sandal, but regardless, it marks the beginning of a new ugly shoe era, and we're not sure if we're ready for it. However, we can almost guarantee that when NYFW comes around this September, they'll be everywhere.