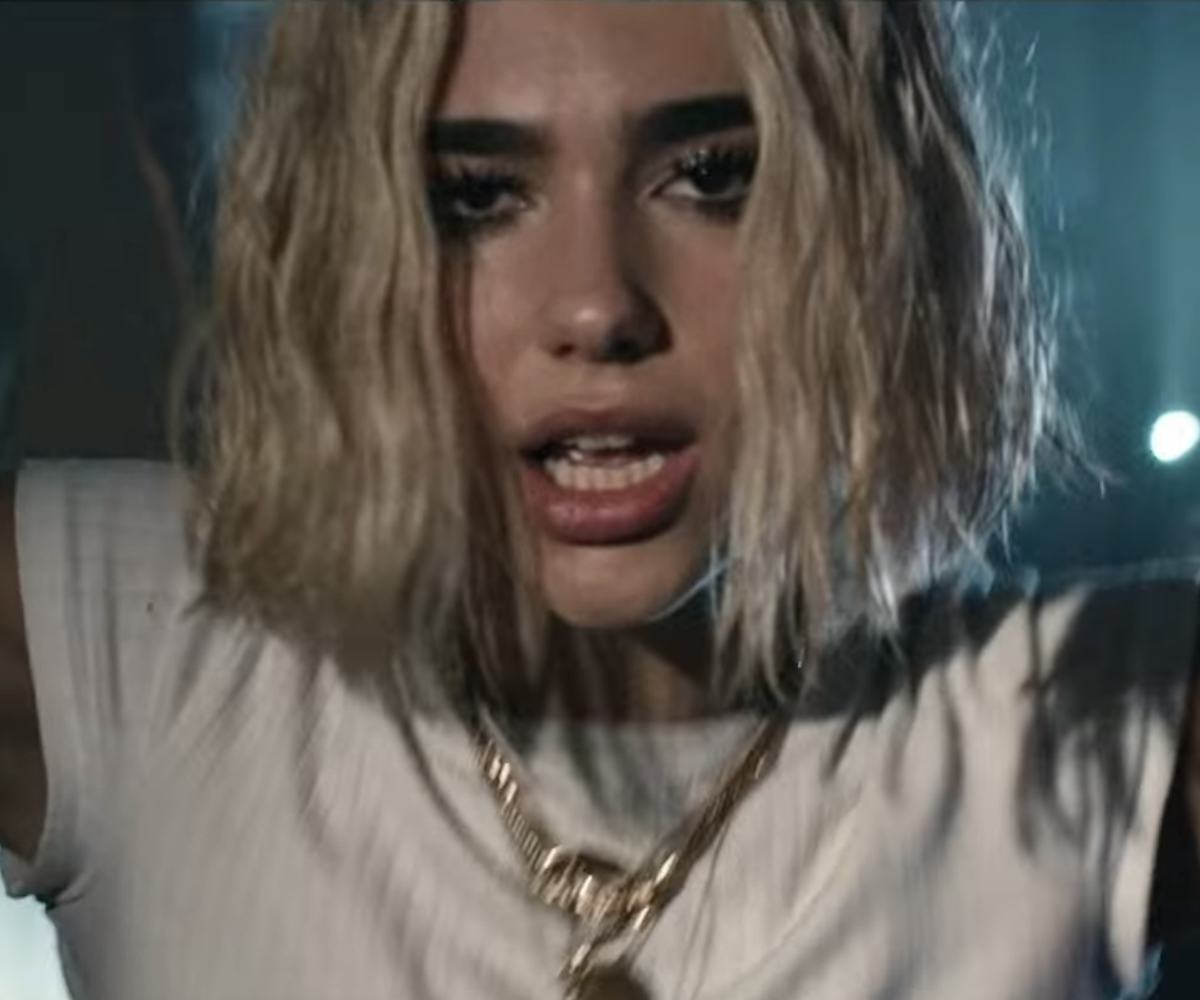 A Newly Blonde Dua Lipa Hosts A Sweaty NYC Party In New Video
We may be on the cusp of fall, but Dua Lipa is letting us linger in our denial a little longer with her new song and video, "Electricity."
The video is meant to take place during the blackout that eclipsed New York City one very miserable summer day back in 2003. "The city that never sleeps is taking a nap," a radio broadcaster declares. Dua Lipa is holed up in her apartment, stripped down to a tank top and underwear and dancing in the dark. After a while, some friends start to arrive, with flashlights in tow. Elsewhere, Mark Ronson and Diplo get stuck in an elevator (hello, it's a blackout, guys!).
According to a press release, the song was inspired by "piano-laden Chicago house classics," and includes contributors like Romy Madley-Croft of The xx and Diana Gordon. Though all of the sweat in the video is a little too reminiscent of our current NYC heat wave situation, the song is the perfect end-of-summer bop to close out the season.
Watch the video, below.