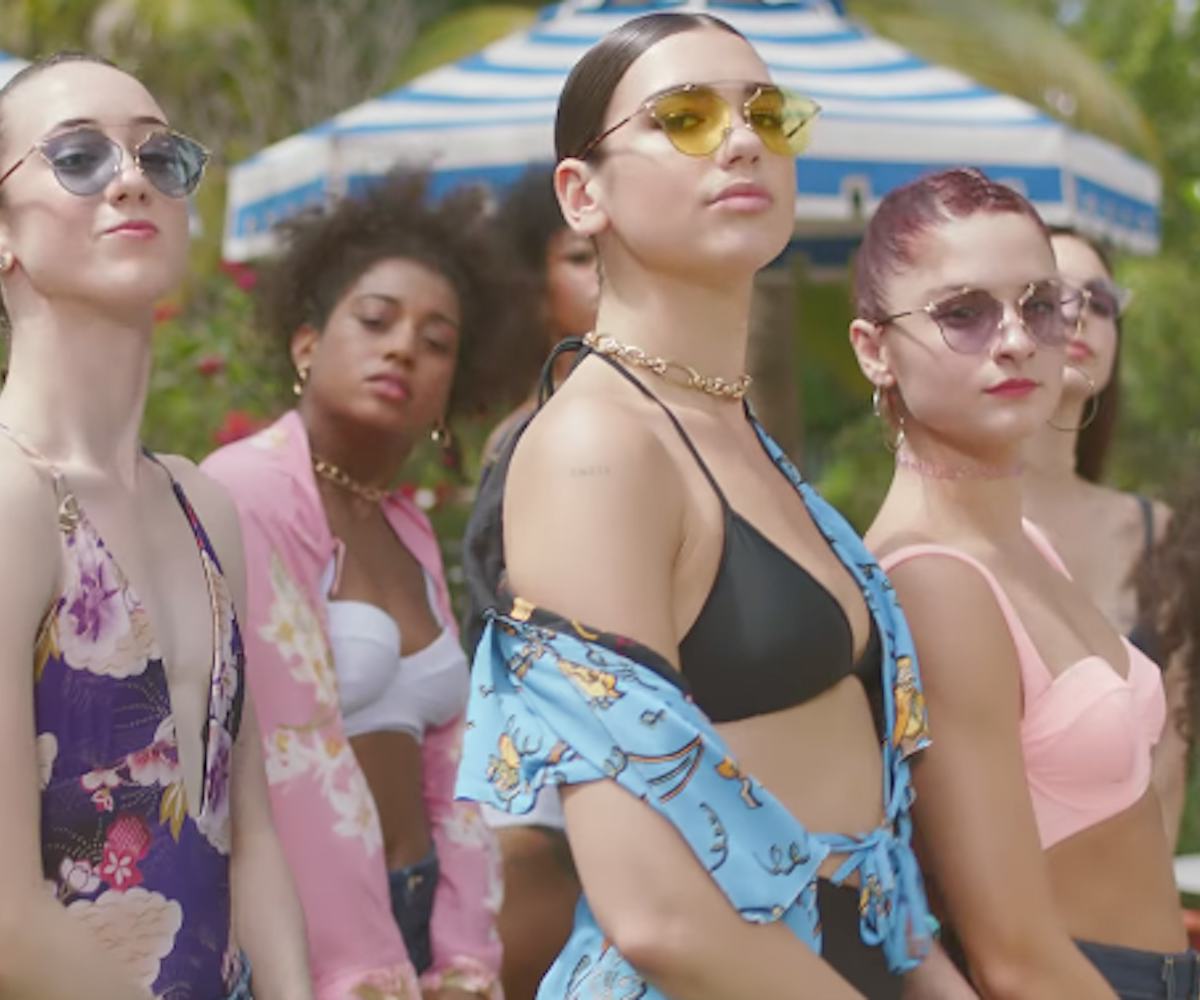 screenshot via youtube
Dua Lipa Has The Illest Girls Night In Her New Video
Watch the video for "New Rules"
Breakups are almost always crappy (and apparently, on-trend to sing about), but with a little help from supportive friends, anyone can get over an ex in no time. In her new video for "New Rules," Dua Lipa finds herself in the throes of heartache, only to be saved by the support of her effortlessly stylish and synchronized friends.
The video follows Lipa's previous visual with Miguel, "Lost In Your Light," and features the model-singer as the subject of heartbreak after a messy breakup. Her friends help her get out of her funk by singing the lyrics or "rules" of the electro-pop track to her, reassuring her not to cave and reach out to her ex. At first, Lipa is sullen, but many colorful dance sequences and costume changes later, she bounces back, stronger than ever. 
With her confidence back, she and her pals strut and dance their way through a hotel. At one point, Lipa even walks on water, proving that girl power is real and magical AF. 
Aside from the empowering visual, the song's lyrics serve as helpful advice when getting over a breakup: "One, don't pick up the phone/ You know he's only calling 'cause he's drunk and alone/ Two, don't let him in/ You have to kick him out again/ Three, don't be his friend/ You know you're gonna wake up in his bed in the morning." 
Watch the video, below.