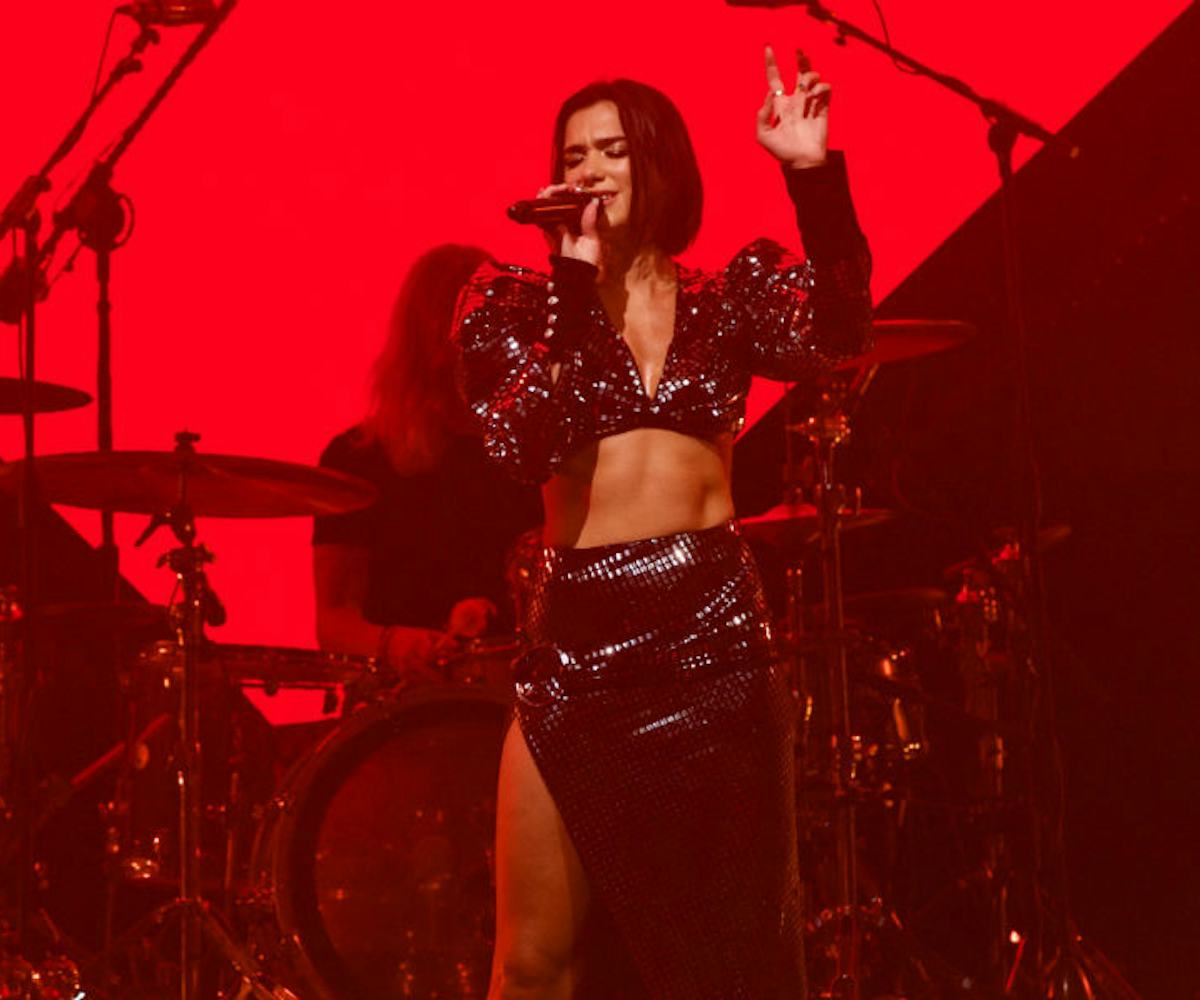 Photo by James Mason/Jaguar via Getty Images.
Fans Were Reportedly Ejected From Dua Lipa's Shanghai Show Over LGBTQ+ Flags
The singer has since put out a statement in support of her fans
Footage of fans being forcibly removed from Dua Lipa's concert in Shanghai, China last night has surfaced online. Some are saying audience members were thrown out for simply standing, while others claim it's because they were waving LGBTQ+ flags.
One video shows a woman being dragged out of her seat and another shows a fan being escorted down an aisle by at least three security officers.
Again, it's unclear why they were ejected from the show, but the situation appears to have upset Lipa during her performance. "I want to create a really safe environment for us all to have fun," she says to the crowd at one point. "I want us all to dance. I want us all to sing. I want us all to just have a really good time."
This morning, the singer posted a message to her fans in response to the events. "I will stand by you all for your love and beliefs and I am proud and grateful that you felt safe enough to show your pride at my show," she writes, leading us to believe that the rainbow flags were in fact the reason people were being thrown out. "I was horrified by what happened and I send love to all my fans involved. I would love to come back for my fans when the time is right and hopefully see a room full of rainbows."