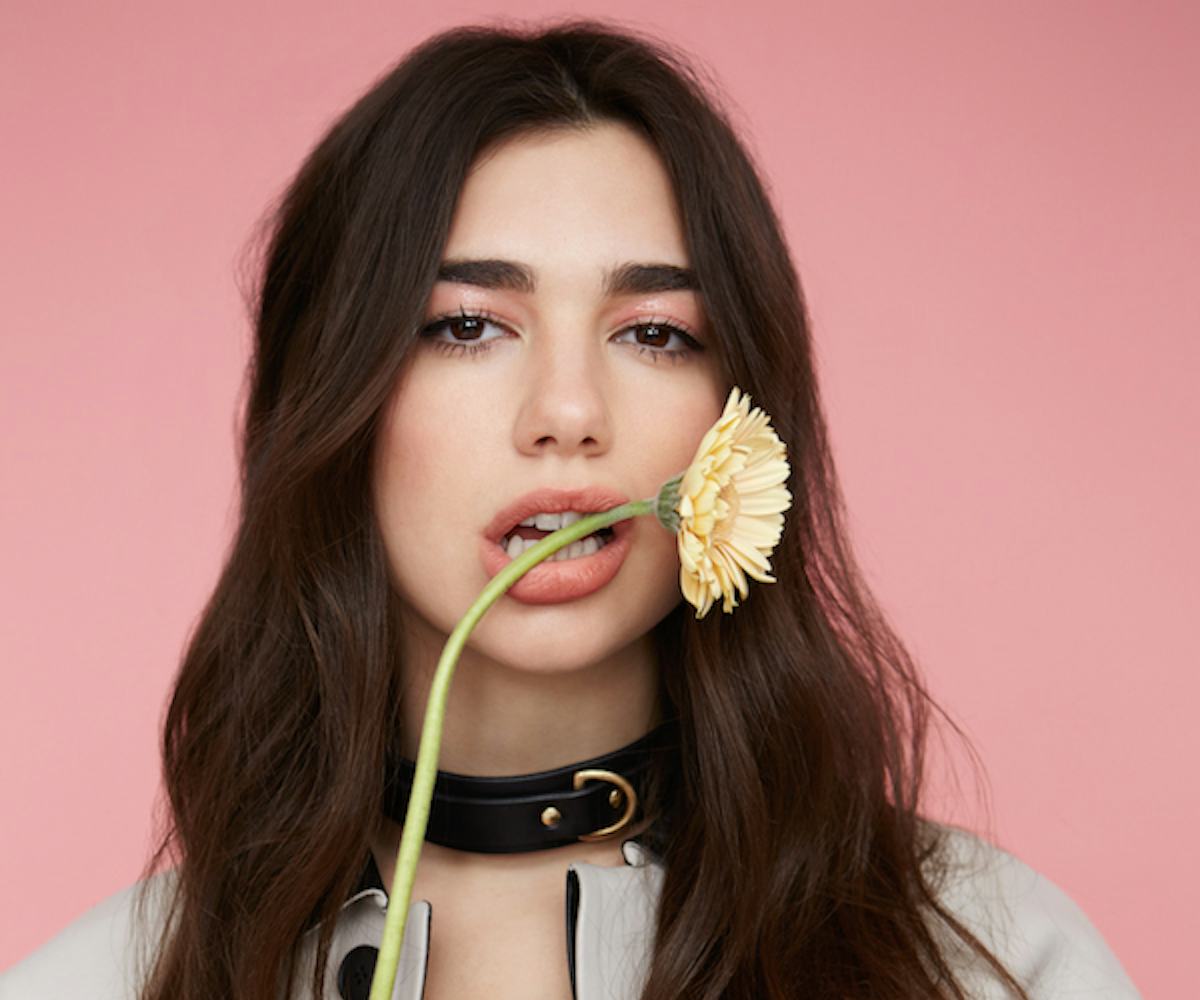 Photo courtesy of Dua Lipa
Dua Lipa Can't Stop "Thinking 'Bout You"
Watch her latest visual masterpiece
Dua Lipa has been racing full speed ahead in preparation for the release of her debut full-length album. After collaborating with dancehall icon Sean Paul (and contributing a self-love playlist our way), the alt-pop star wants to remind us how good she is on her own. This is evident in the music video for her single "Thinking 'Bout You,'" which splits the singer-songwriter between two frames. 
As the focus of both screens, Lipa literally shows us another side of her underneath the black hoodie that embraces her. (Physically, that is.) The whole setup is pretty realistic as Lipa tosses and turns in bed alone before sitting up and hiding behind some sheer curtains.
One of the split screens zooms in on different parts of her body, from her eyes and lips to her nails and the tattoos on her arms, while the other displays the full picture. "I've been working later, I've been drinking stronger/ I've been smoking deeper, but the memories won't stop," she sings with sweet conviction. There's no denying that this slow-burner might influence you to smoke up—or, at the very least, light a candle to blow off some steam.
Lipa's forthcoming self-titled album is scheduled for release on June 2. Watch the intimate visual unfold in the video, below.