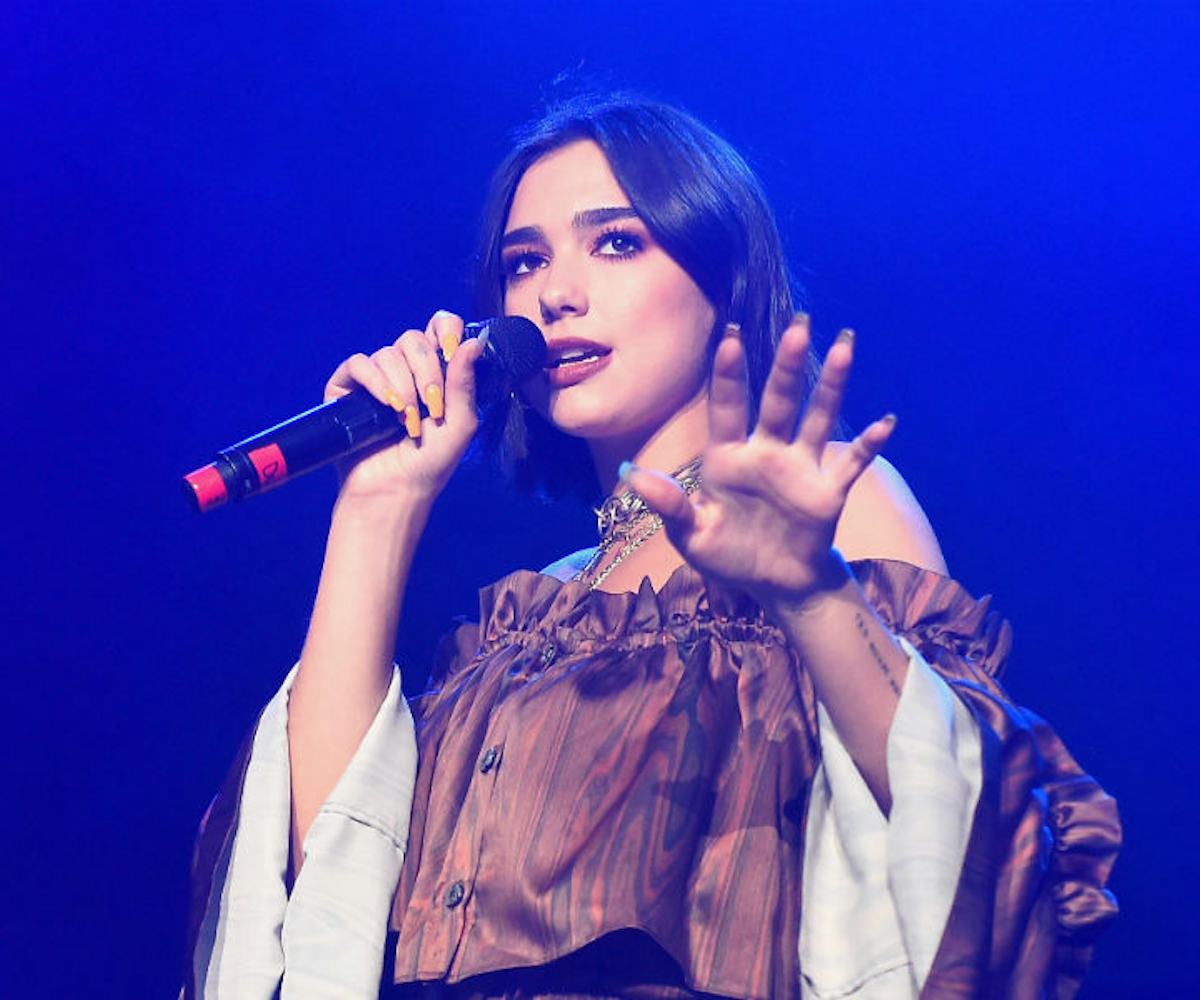 Photo by Nicholas Hunt/Getty Images for 103.5 KTU.
Dua Lipa's Upset With This Airline's Response To Her Sister's Allergy
"Is it just me or is that kinda mental??"
United Airlines is getting some heat after Dua Lipa fans caught wind of the news that the airline refused to accommodate her sister who's severely allergic to nuts. While on a recent flight together, Lipa, being the good sibling she is, alerted the flight attendant to her sister's condition. He, in turn, did nothing about it.
According to Lipa's recount on Twitter, he told her: "We're not a nut free airline so if she has an epi pen she might have to use that as we can't not serve other passengers in your section nuts." Shocked by this response, Lipa asked her almost 2.5 million followers: "Is it just me or is that kinda mental???"
It seems pretty mental to me, a person who just recently was told that I can't eat the nuts I purchased from the airport because someone on my flight was allergic. When one fan asked Lipa if the attendant at least made an announcement to the cabin, Lipa replied: "They didn't! They just said well we won't serve you two nuts but that's all we can do! LOL"
United, upon seeing the complaint (and the 2,000 retweets it received), apologized and reached out to Lipa asking for more information. As of yet, Lipa hasn't publicly responded to the airline's initial tweet. In the meantime, we'll be chuckling over this fan's reaction: