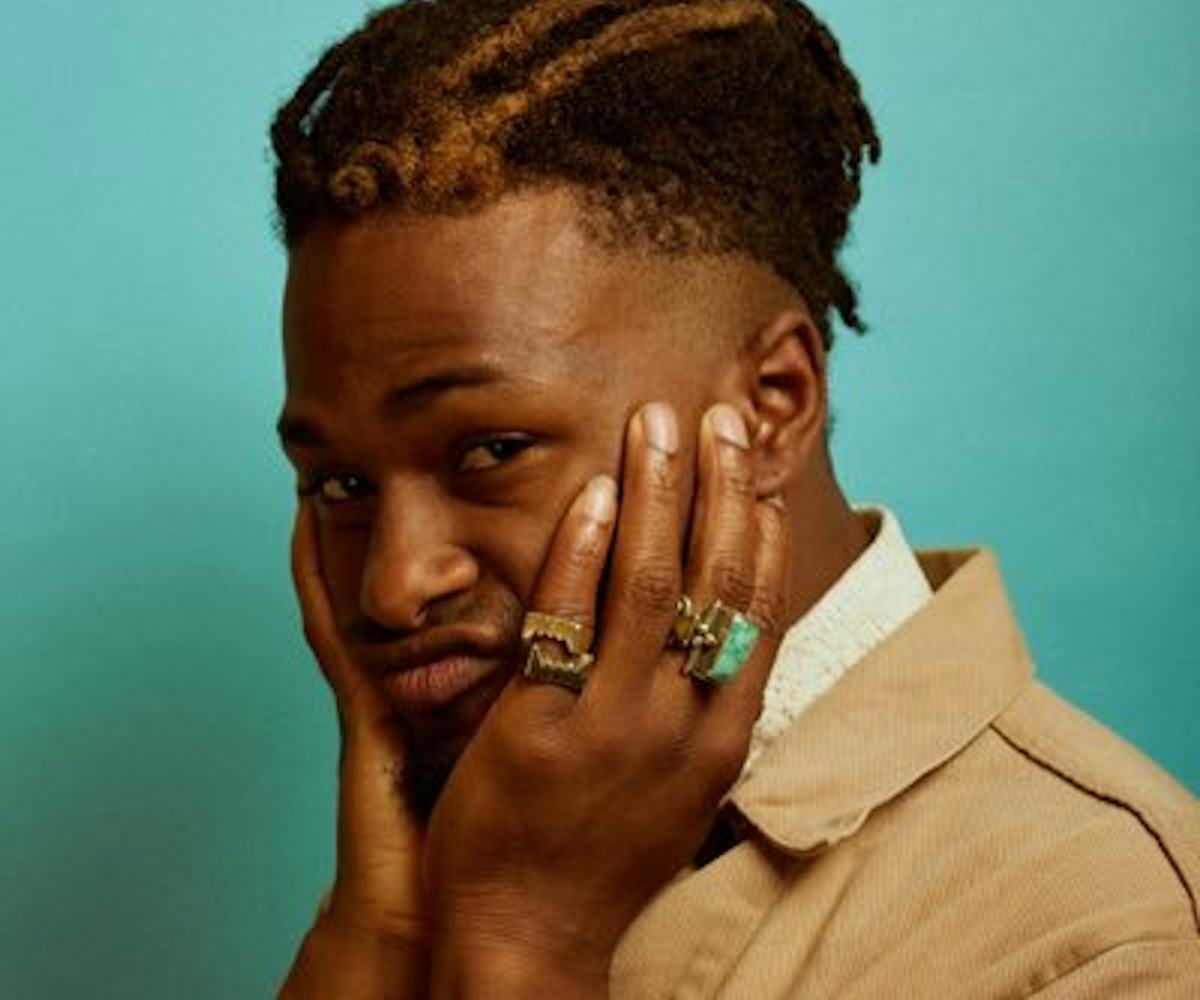 Photo courtesy of Duckwrth
Duckwrth Made The Perfect Song For Your Daily Commute
Cruise to the sound of "Lowridr"
We don't know about you, but we can't function on the road without music. No matter the mode of transportation, we always come equipped with a device to play our favorite tunes. Our newest obsession that's playing on repeat? Duckwrth's infectious new single "Lowridr." In the Ru AREYOU-produced song, featuring Alyssa Bernal on vocals, the Los Angeles-based rapper reflects on his reality as an upcoming artist. 
"I'm not riding around in a Lamborghini or anything fancy like that. I'm still living in South Central and taking the bus to Hollywood for my studio sessions. Also, being from Los Angeles, I have an affinity for lowrider bikes," he says. "To simply put it, life doesn't end because you don't have a car. Life is about finding the simple pleasures within your circumstance, like meeting rad girls on the neighborhood bus. Accepting your 'UUGLIES' and turning them to beauty."
Duckwrth developed an interest in music at a young age thanks to his parents' gospel band. He grew up in a household where he was predominantly raised by women, which also influenced his taste in fashion. He says his ultimate goal is to become a successful artist with integrity like Michael Jackson or Prince. "In the future, I hope to present technological advances that will change the way people experience music," he adds. "But I don't want to say too much, just stay tuned. STAY UUGLY. Much love."
In addition to premiering Duckwrth's new song, we are also debuting the lookbook for his new line of merchandise. Beyond being inspired by his upcoming project I'M UUGLY, the collection is also about "discovering elements that you wouldn't find appealing in commercial fashion and making them work," says Duckwrth.
Learn more about the collection in the gallery, below. If you want to cop some merch for yourself, click here.
What is the inspiration behind your merch?
My primary color for this collection is brown. Fashion sometimes frowns on brown (how ironic) and deems it ugly. So my job is to make brown look attractive and appealing through a well-designed arrangement of color palettes and fonts and by placing women of color in these appealing colorways. UUGLY is about reminding the outcasted of their awesomeness. And with some of the current tensions, the people need reminders of their beauty.
For some artists, merch isn't a priority. Yours looks very well-made. Why is merch an important part of your brand?
You can't wear the music, but I want people to take the experience wherever they go. And that's where merchandise comes in. No boundaries! Tangibility is an unappreciated element of life that needs to be highlighted. So if people can download and connect to the themes of "GET UUGLY" & "LOWRIDR" and rep that with the merch, I can die a happy human.
I've noticed that a lot of independent designers are embracing the word "ugly." What does "uugly" mean to you? Why are you promoting this term?
I highlight the term "UUGLY" as a sense of euphoria when you listen to music. Say, for instance, you put on a song. When the drop comes in, and the bass hits hard and the synths vibrate right and keys play in the creamiest progression, your face starts to frown up. Not because you're angry, but because you're happy and stimulated. For me, that's the true essence of UUGLY—it's funk.