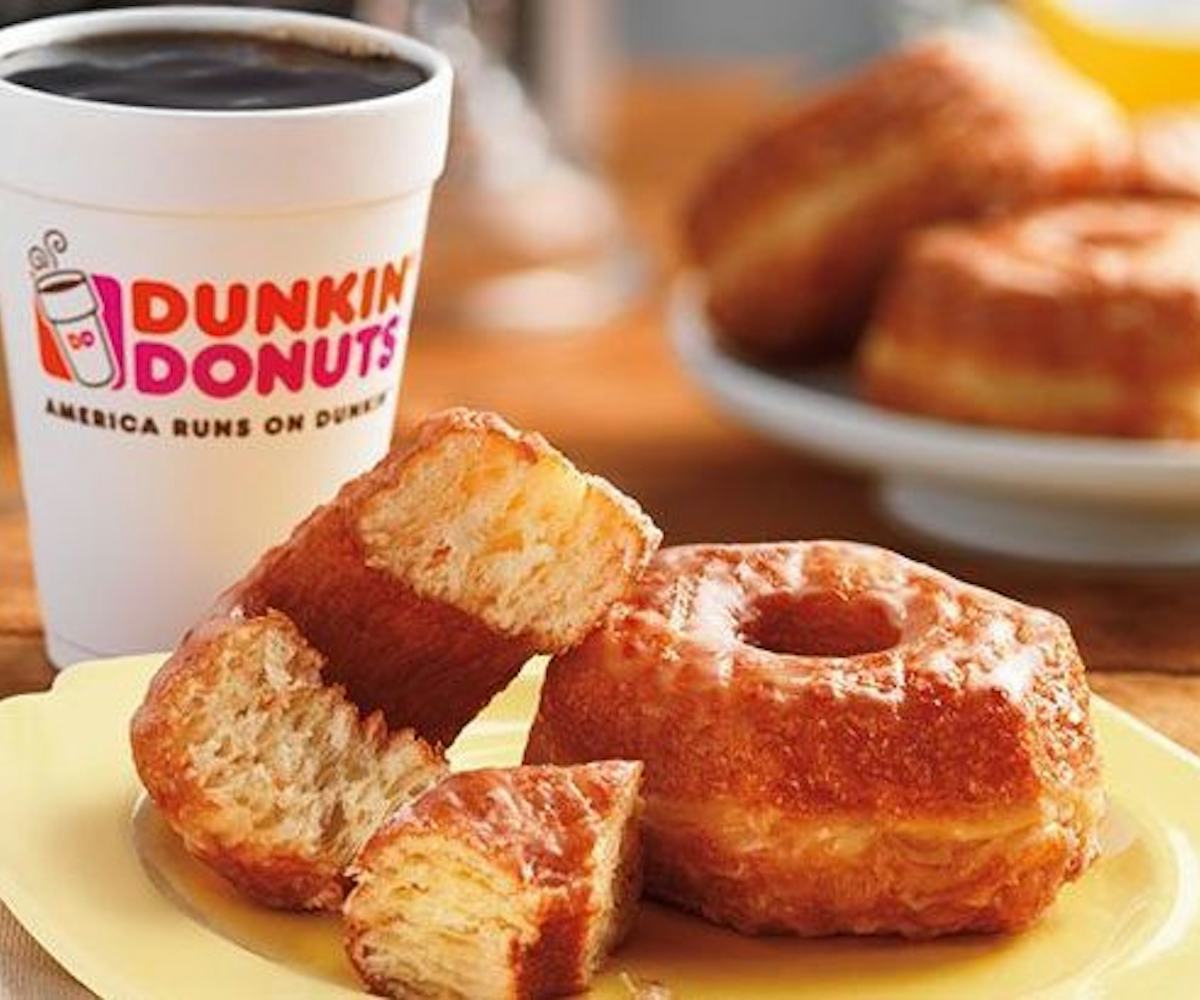 Photos courtesy of Dunkin' Donuts
Dunkin' Donuts Is Going By A New Name And Twitter Is Having A Meltdown
Dunkin' Donuts is having a Beyoncé moment. The chain announced on Thursday that it is going to start going by just "Dunkin'," dropping the "Donuts." The new name, accompanied by a new (but very similar) logo, will officially launch in January and be reflected on all store merch.
Chief marketing officer Tony Weisman said in a press release that "by simplifying and modernizing our name, while still paying homage to our heritage, we have an opportunity to create an incredible new energy for Dunkin'." Of course, Twitter feels some type of way about it.
Many Twitter users seem adamant in their refusal to comply with the new name. "Imma still call it dunkin donuts tho lol," one user said.
Others seemed to take the news a little more personally, noting that the brand's original name is the reason why many people spell "doughnuts" as "donuts."
And then there's the fact that this rebrand might be a little, um, confusing to some.
Let's just hope it doesn't end like this.