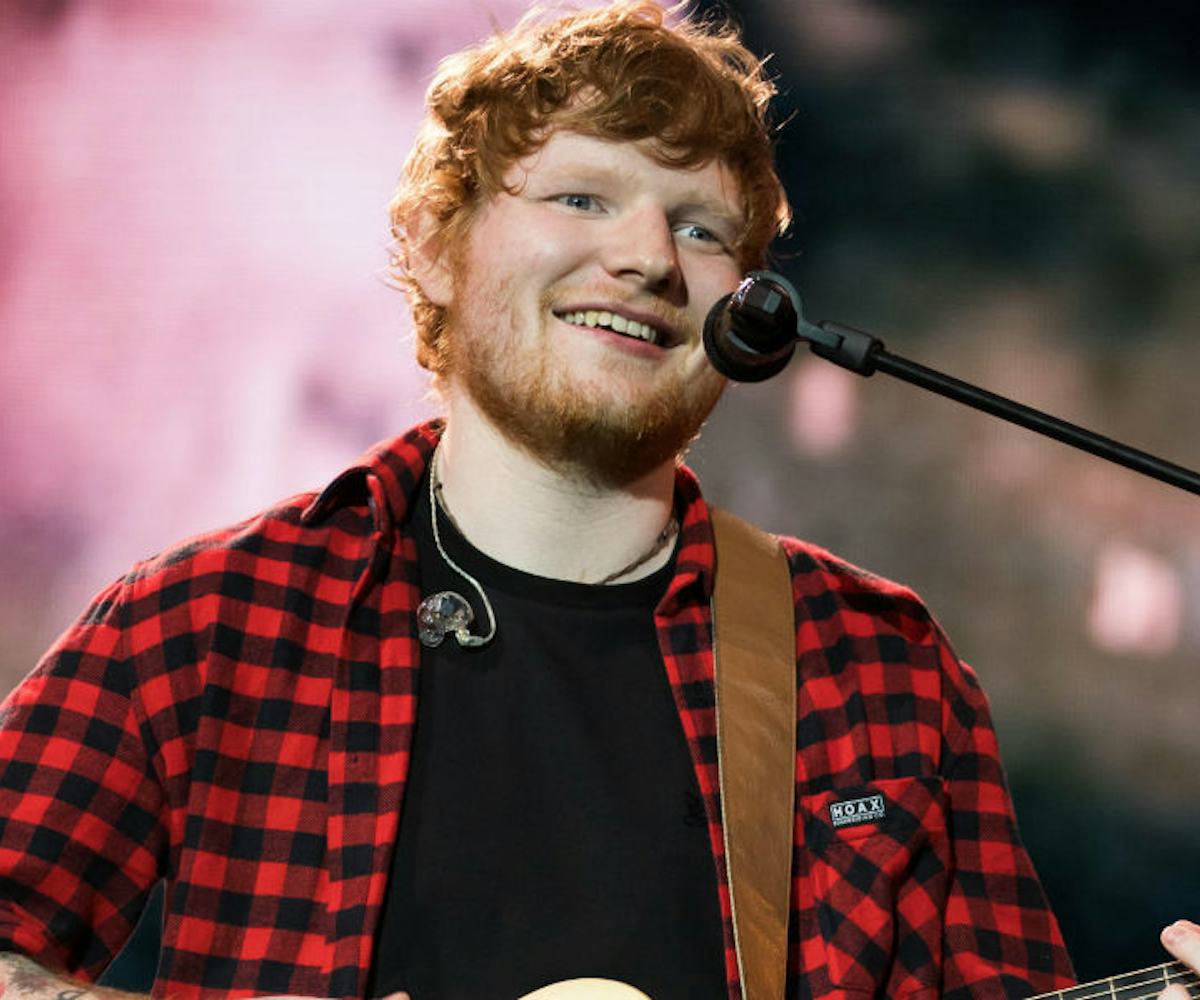 Photo by Ian Gavan/Getty Images.
No, Ed Sheeran Did Not Give Anti-Abortionists Permission To Use His Song
He cleared the air on his Instagram story
This Friday, the people of Ireland will vote on whether to repeal their constitution's Eight Amendment which "bans abortions in almost all circumstances." It's a very divisive topic, and now Ed Sheeran is being pulled into the debate. Well, his music is.
According to reports, anti-abortion campaigners used his song "Small Bump" during one of their public campaigns in Dublin's city center. Sheeran caught wind of this and said that he didn't give clearance for the song to be used. "I've been informed that my song 'Small Bump' is being used to promote the Pro-Life campaign, and I feel it's important to let you know I have not given approval for this use," he wrote on his Instagram story. He also noted that "it does not reflect what the song is about."
Rather, the song is about Sheeran's close friend who experienced a stillbirth five months into her pregnancy. Some of the lyrics read as such: "You were just a small bump unborn/ Just four months then torn from life/ Maybe you were needed up there/ But we're still unaware as to why."
Looks like the group will have to find a new anthem to help push its antiquated campaign.