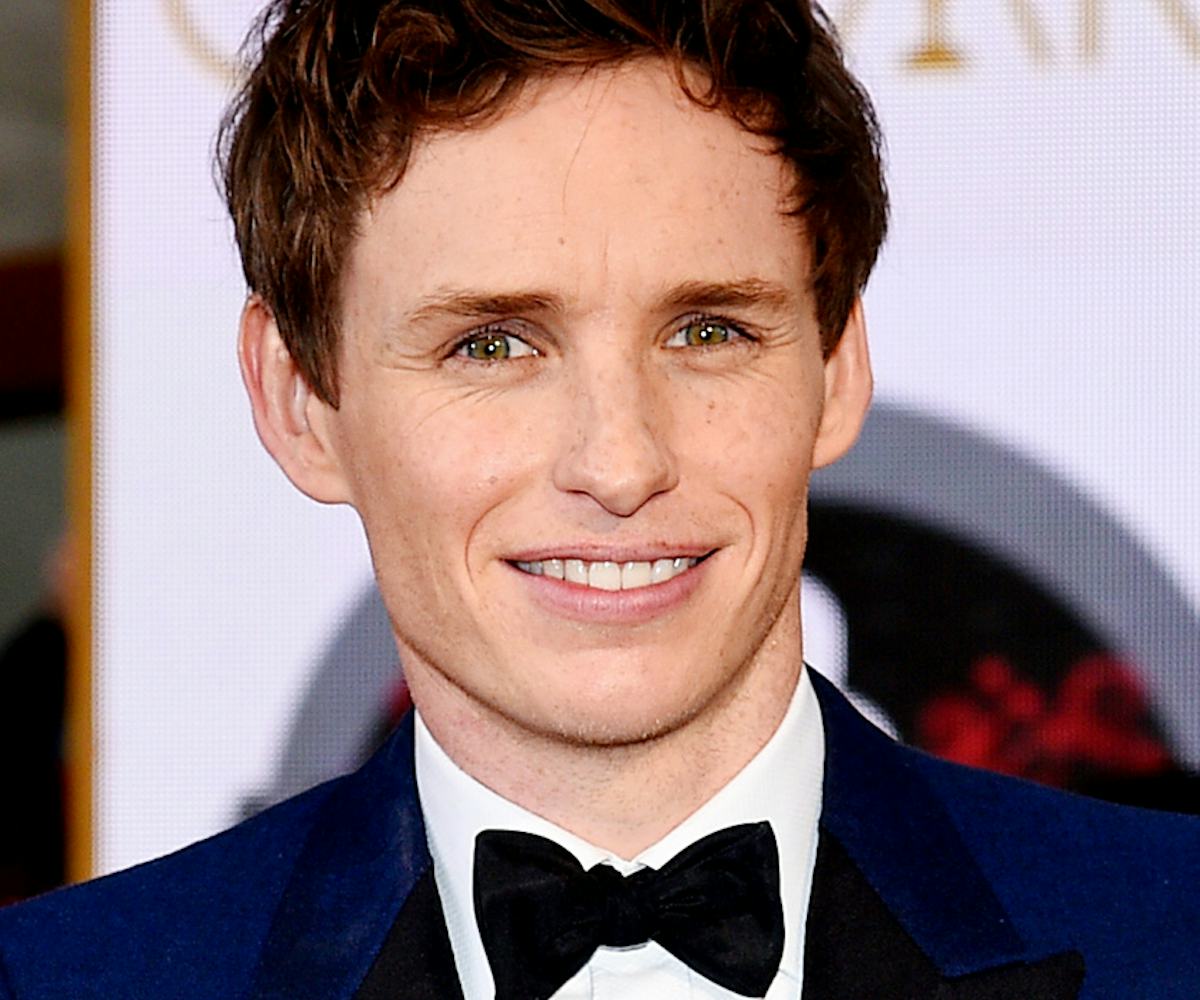 Photo by Kevork Djansezian / Getty Images
see the first photo of eddie redmayne in his transgender role
After winning the Academy Award for his portrayal of Stephen Hawking in The Theory of Everything, Eddie Redmayne is set to tell another important, virtually untold story: The British actor will play Lile Elbe (née Einar Wegener) inThe Danish Girl, a film about the Danish transgender artist who helped pioneer gender reassignment surgery in the 1930s. This morning, Working Title Productions released the first image of Redmayne as Elbe.
Adapted from the titular David Ebershoff novel and directed by Tom Hooper, the film tells the story of Elbe and his wife, Gerda (Alicia Vikander). As the story goes, Gerda asked her husband to model women's clothing after a female model cancelled a portrait session. It was a moment of awakening for Wegener, who later underwent a series of gender reassignment surgeries in Berlin from 1930-1931. Sadly, she sadly passed after suffering from a uterus organ rejection in '31. The film focuses on the couple's changing relationship, showing a passionate, atypical love story. Originally, as The Guardian reports, the film studio was looking to Nicole Kidman to play Elbe and Gwyneth Paltrow to play Gerda. 
While we know that Redmayne will do this role justice, he is the latest in a series of cisgender actors cast as trans people. It's a double-edged sword: The film industry is finally creating more trans* roles, but it seems as if they are unwilling to support the trans* community in a complete way. Hopefully the next time a major, groundbreaking film about a member of this community gets greenlit, it'll be cast with a trans person in the lead—after all, visibility is a huge part of the fight for equality.
Photo courtesy of Working Title Productions
(via The Guardian)