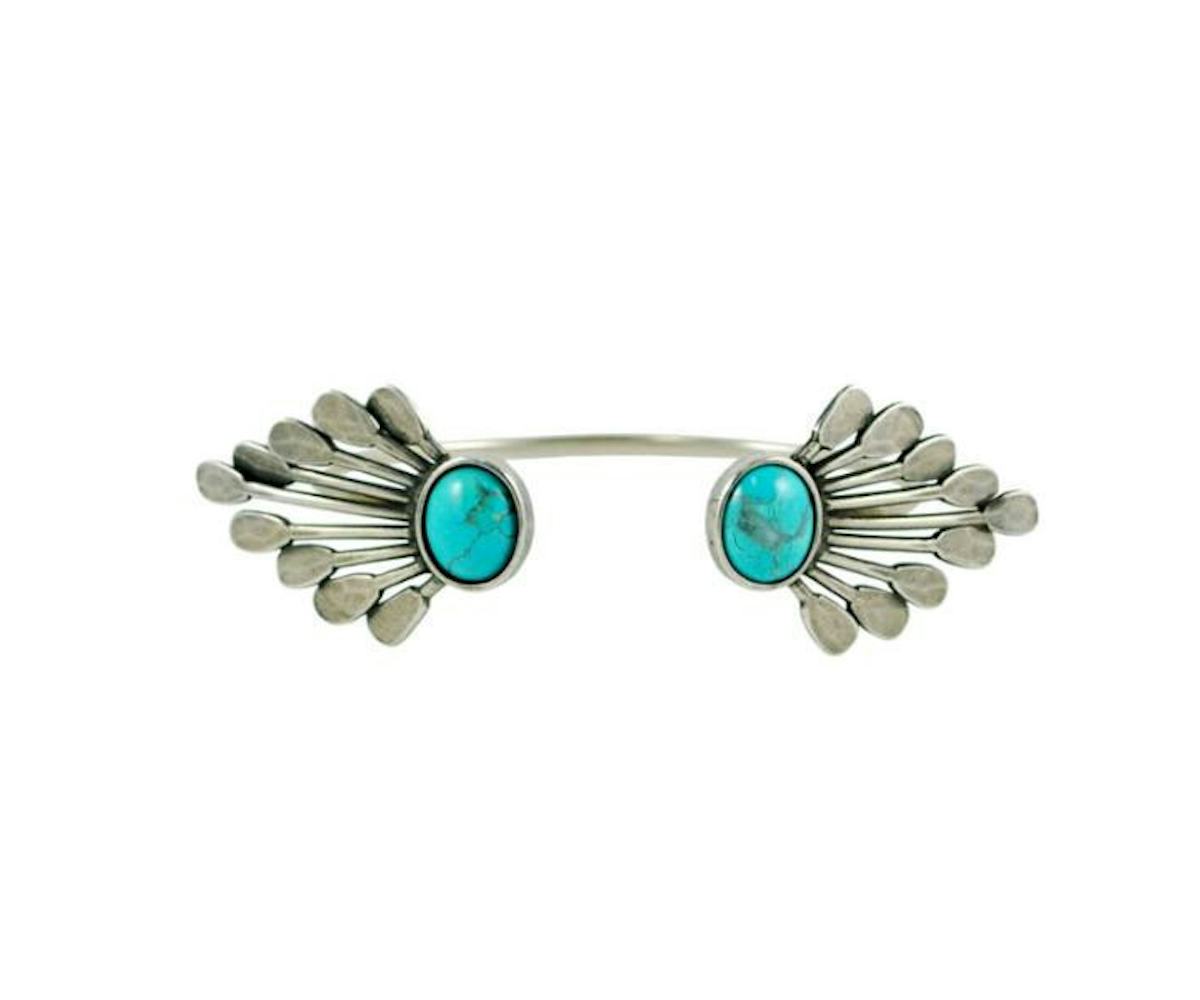 editor's pick: wrist watch
the bracelet our accessories editor is eyeing.
Turquoise is one of my favorite stones, and I love how it's showcased in this Western-inspired cuff. (Oh, and I did mention it's made in the U.S.A.? Bonus points, I know.)
Besides, the designer of The 2 Bandits is named Tamar as well--so how can I not support her work?! Pick up your own Canoe Paddle Open Cuff bracelet here.