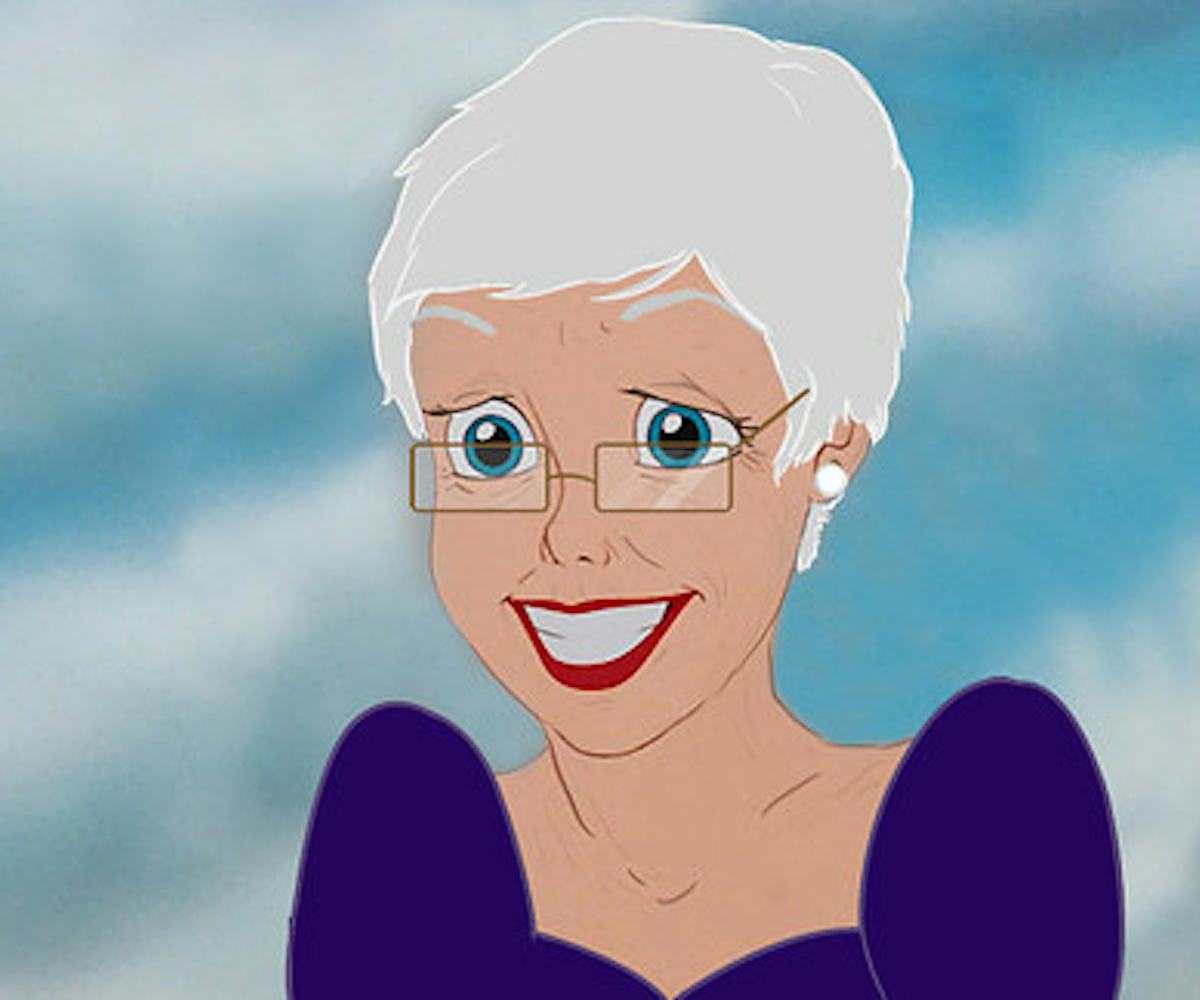 Photo via Walt Disney Studios / Loryn Brantz / BuzzFeed
here's what your favorite disney princesses look like in old age
If there's one thing—aside from indulging in their love/hate relationship with the Kardashians and One Direction—that the Internet loves, it's reinventing everything Disney. And since the Worldwide Web has shown us what Disney films would look like with an LGBTQ spin, what Disney princes look like in real life (they are, not surprisingly, quite the lookers), and what The Lion King would be like with a modern spin, they're showing us what Disney princesses would look like in their old age. 
The series, produced by Loryn Brantz for BuzzFeed, not only shows what each princess would look like, aesthetically, but also tells you what they accomplished after the movie. In this fictitious world, Ariel became a renowned marine biologist, Mulan became an ambassador for China, Cinderella lived on a farm in Vermont, and Meg, well, she died in an unfortunate accident.
Click through the gallery to see what some of your favorite princesses look like in their elderly ages, and then head over to BuzzFeed to see the entire series.
Cinderella "still prefers the company of mice to humans."
Tiana runs her own restaurant and cooks beignets on the weekends.
Belle opened Beast's grand private library to the public.