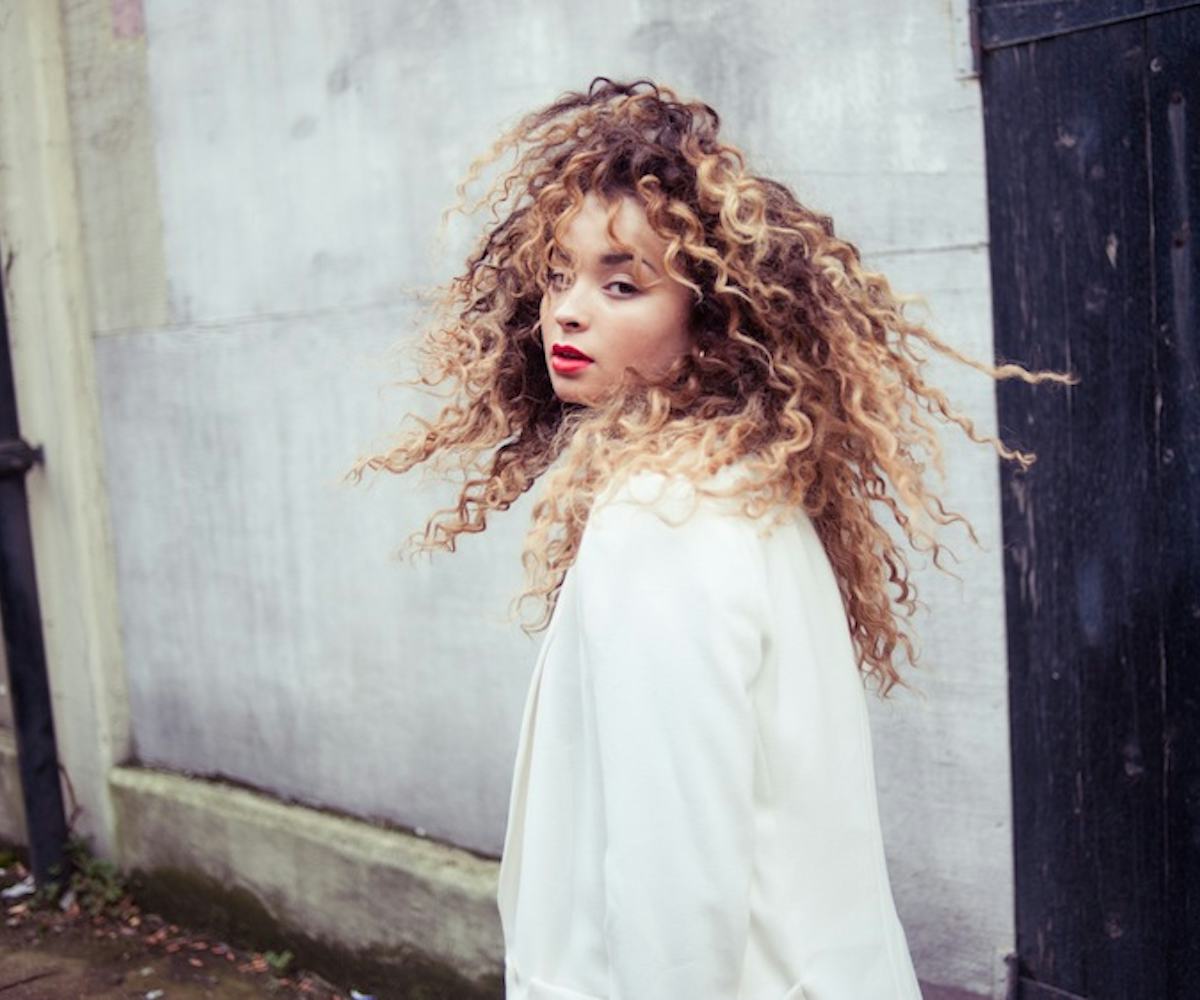 band crush: ella eyre
the 19-year-old singer counts wiz khalifa and bastille as her biggest fans.
Most 19-year-olds would be nervous to perform beside Wiz Khalifa in a music video or record vocals for Bastille and Rudimental, but that's not the case for British born musician Ella Eyre. Even though she's still in her teens, she's got the experience--and the level-headedness--of a seasoned pro.
Eyre first caught our attention with her collabs, of which Wiz Khalifa and Rudimental are just two, but it's the title track off her debut EP Deeper that will get you hooked on her music. It's part R&B, part techno, sort of like what Lauryn Hill would sound like if she was really into Basement Jaxx with a side of Adele. It makes sense when Eyre takes a stab at describing her sound. "It's got influences of soul and Motown. Lyrically it can be very brutally honest," she says in her chipper British-accented voice, "I think if I was going to describe my sound as a color, I'd describe it as red. Definitely because when you think about red, you think about love and anger and pride and passion."
You can take a listen to "Deeper" below, but consider yourself warned: It will make you want to sing along instantly. Inspired by Gnarls Barkley, Eyre describes the track as "about an experience I had when you're with someone and they drop those three words and when they say it you don't feel the same." We think "Deeper" is an awesome addition to any playlist because it's a powerful song by a young musician that stays away from the traps of pop music and relies on Eyre's epic vocal power to get you in the groove. "I love the fact that real vocals and real music is coming back," Eyre told us, citing Lorde and Sam Smith as two other young artists she admires. "It's a really exciting time especially because their are so many young artists coming out with all this incredible talent."
And after you listen to her first track and mark December 10--her EP's release date--on your calendar, you can spend the rest of the day copping Eyre's style, which is totally radical. While she doesn't have a specific style icon, she has a few inspirations that she always relies on (who just happen to be two of our faces!). "I really love Lana Del Rey's style, I think she's really cool. I like the fact that she's comfortable but then sexy at the same time. I like that mixture rather than trying too hard. Lorde does it really well as well actually. And I love gold jewelry." So just to recap: talented musician with cute style and massive potential... Yeah, Ella Eyre is one to watch.