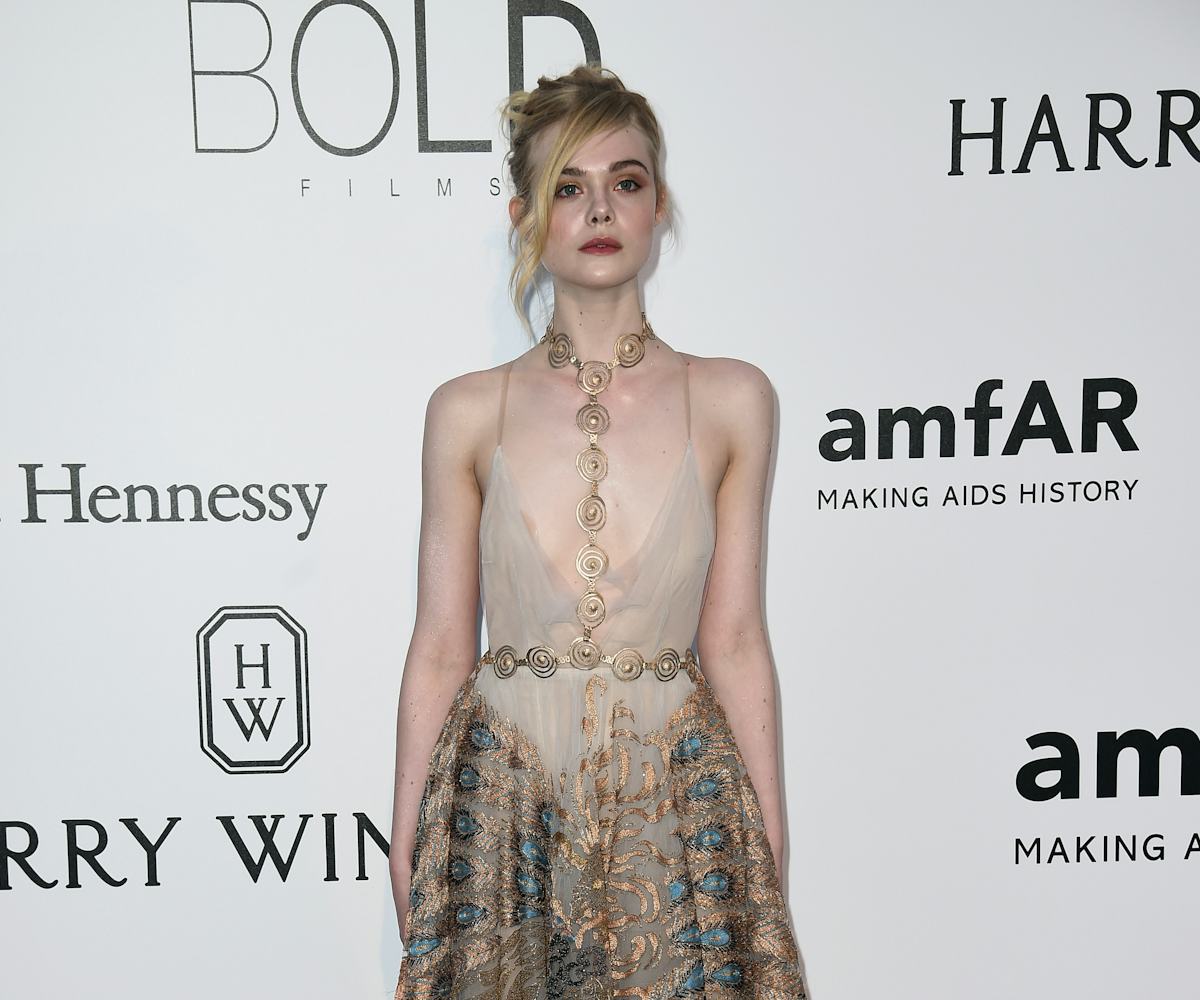 Photo by Ian Gavan/Getty Images
Elle Fanning Looks Like An Actual Doll At Cannes
Earlier today in Cannes, Elle Fanning walked the red carpet for The Neon Demon photo call looking like an absolute doll.
While we've seen a lot of Victorian-inspired dresses on the carpet at this year's festival, Fanning's lace dress has to be one of our favorites, looking more doll-like than old-timey. With ruffled lace tiers, lace flower appliques, and a huge black velvet bow, her mini dress by Chanel was simply precious. 
However, while she may somewhat resemble a porcelain doll from the 1800s, the 18-year-old actress certainly doesn't look childish. Her sleek hair and minimal makeup—rosy cheeks, a nude lip, and a subtle cat eye—made for a fresh take on a Victorian look. And those shoes! Fanning paired the dress with sky-high Brian Atwood heels, which gave the overall look a mature and modern feel.
Fanning plays a seemingly innocent (but killer) model in The Neon Demon, a psycho-thriller that's quickly becoming one of the most anticipated films of the year. If you weren't lucky enough to attend the screening today, you'll have to wait until later this year to catch it.