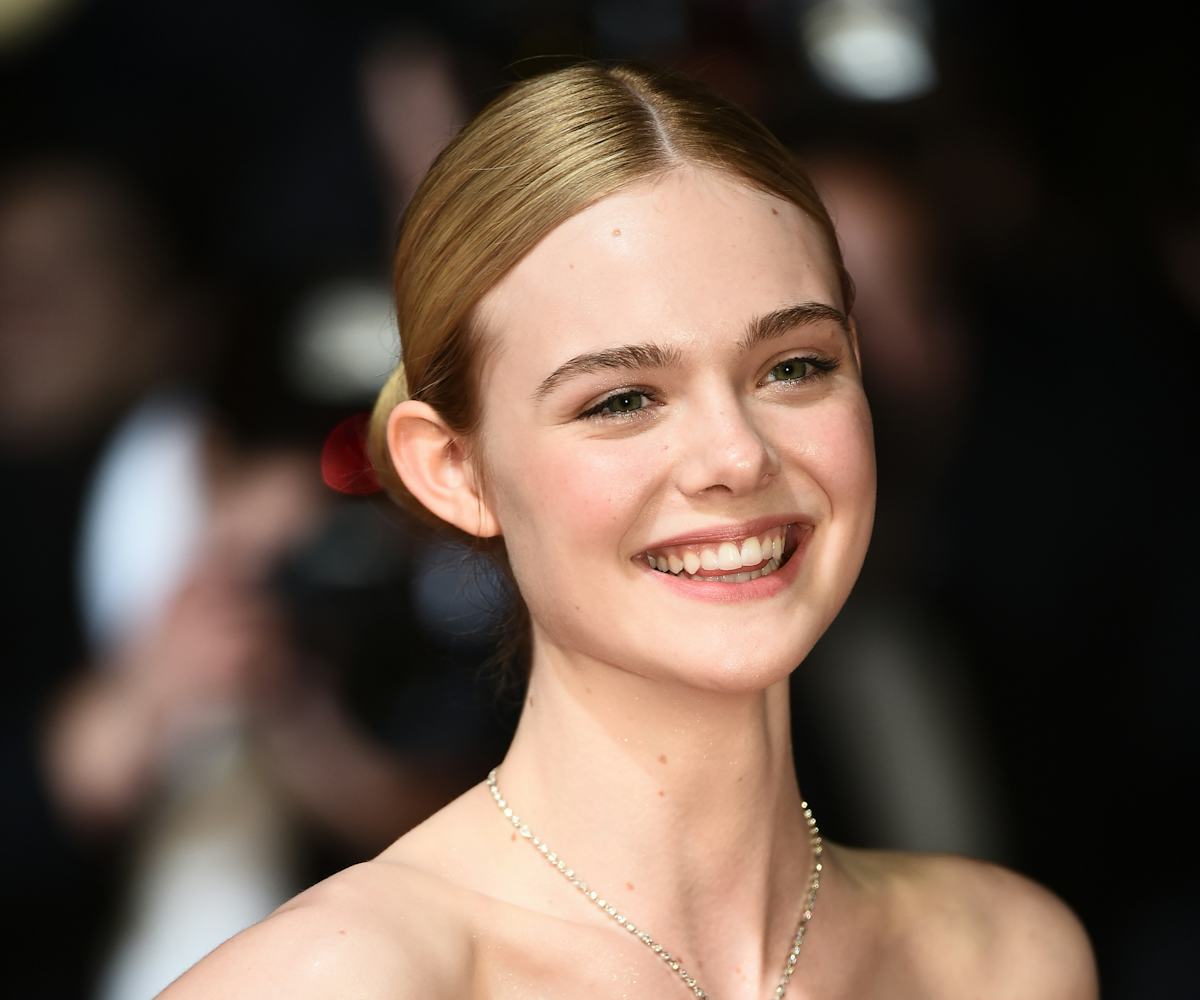 Photo by Ian Gavan/Getty Images
Elle Fanning Just Wore Tumblr's Most Glittery Makeup Trend IRL
While clad in Gucci tracksuit, nonetheless
Elle Fanning has just made all of our Tumblr dreams come true. While attending the Gucci after-party for their Resort 2017 show, The Neon Demon actress showed up rocking a makeup trend we love but have rarely seen IRL: undereye glitter. Complete with metallic stars in Gucci's signature colors, of course.
Where did this trend come from, you ask? If you've heard of Tumblr, we're sure you've seen this image that's been circling the internet for years. 
Back then, this image sparked the glitter freckle trend that has since taken over Instagram and has finally made it to the big leagues, worn by one of Hollywood's biggest starlets.
But on top of rocking our favorite internet-famous beauty look, Fanning's entire ensemble was on point. She showed up to the party in head-to-toe Gucci (obviously), but in a look much more casual than what she wore at Cannes last month. Donning a silk tracksuit by the brand, she completed the outfit with a peekaboo bra top, a Padlock bag, and leather mules.
Not only is the 18-year-old playing a killer model in her newest film, The Neon Demon, she's additionally slaying it with her sartorial choices as of late too.