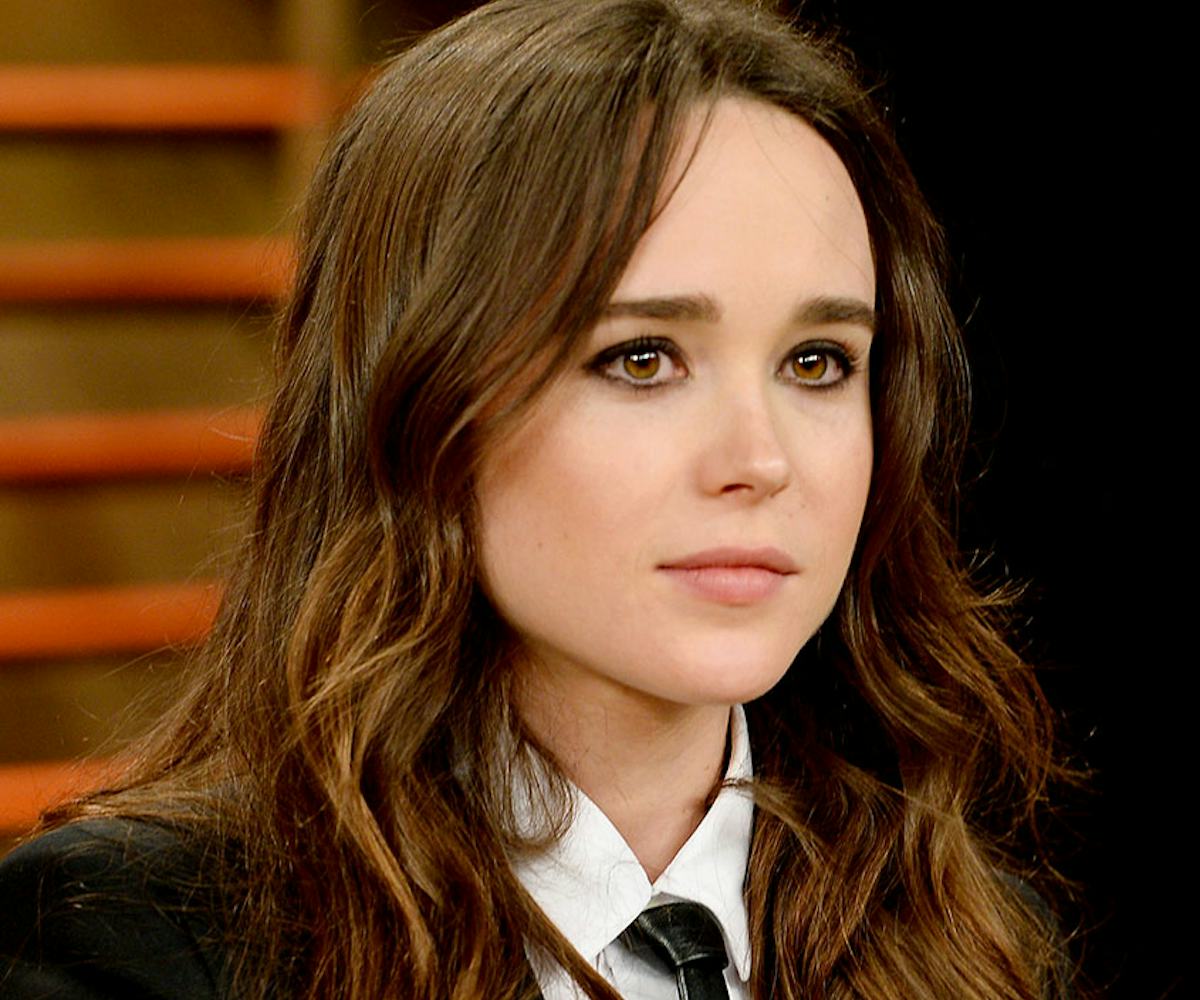 photo by dave kotinsky/getty images
ellen page speaks out for lgbt rights
in a really unlikely place.
In her brave, beautiful coming out speech at last year's Time to Thrive conference that promotes the welfare of LGBT youth, Ellen Page made the promise to do her part to make a difference in the community by using her position of privilege in the spotlight to try to help others have an easier, hopeful time.
And the actress is on her way to doing just that. Variety reports Page is currently filming a show for VICE Media called Gaycation. It follows her around the world to discover and explore local attitudes towards LGBT culture. Most recently, the project brought her to the Iowa State Fair where she encountered Republican Party presidential candidate Texas Senator Ted Cruz. There, she took the opportunity to be bold and (ahem) grill Cruz on LGBT rights in the workplace as he grilled pork chops and burgers. ABC News got the whole thing on camera.
Cruz, who's been outspoken against gay marriage, citing it as a matter of "religious liberty" met his match in Page who raised the question about "LGBT people being fired for being gay-trans," and responded with the argument that "Bible-believing Christians are being persecuted for living according to their faith."
Page counteracted this by drawing parallels to Cruz's position on segregation, noting that his position involves "discrimination against LGBT people."
Cruz further supported his theory that people shouldn't have to abandon their faith on the issue of gay marriage with the following: "Imagine, hypothetically, you had a gay florist and imagine two evangelicals wanted to get married and they decide, 'You know what, I disagree with your faith; I don't want to provide flowers." He added, "I would say the gay florist has every right to say, 'If I disagree with your faith, and I don't want to participate, you know what? Heck, there are lots of other people to buy flowers from."
While the debate went back-and-forth for several minutes, what the pair did agree upon, is that the Obama Administration should take a stronger stance against international fundamentalists who terrorize their local LGBT communities.
There's no better time for Page to have this conversation and VICE special than now. With the 2016 presidential election coming, depending on who enters office, the strides that have been made towards equal rights for the LGBT community this year may be affected and being informed on what is happening in the political sphere is the first, important step to taking action. Talk about using your platform for good!
(via ABC News)