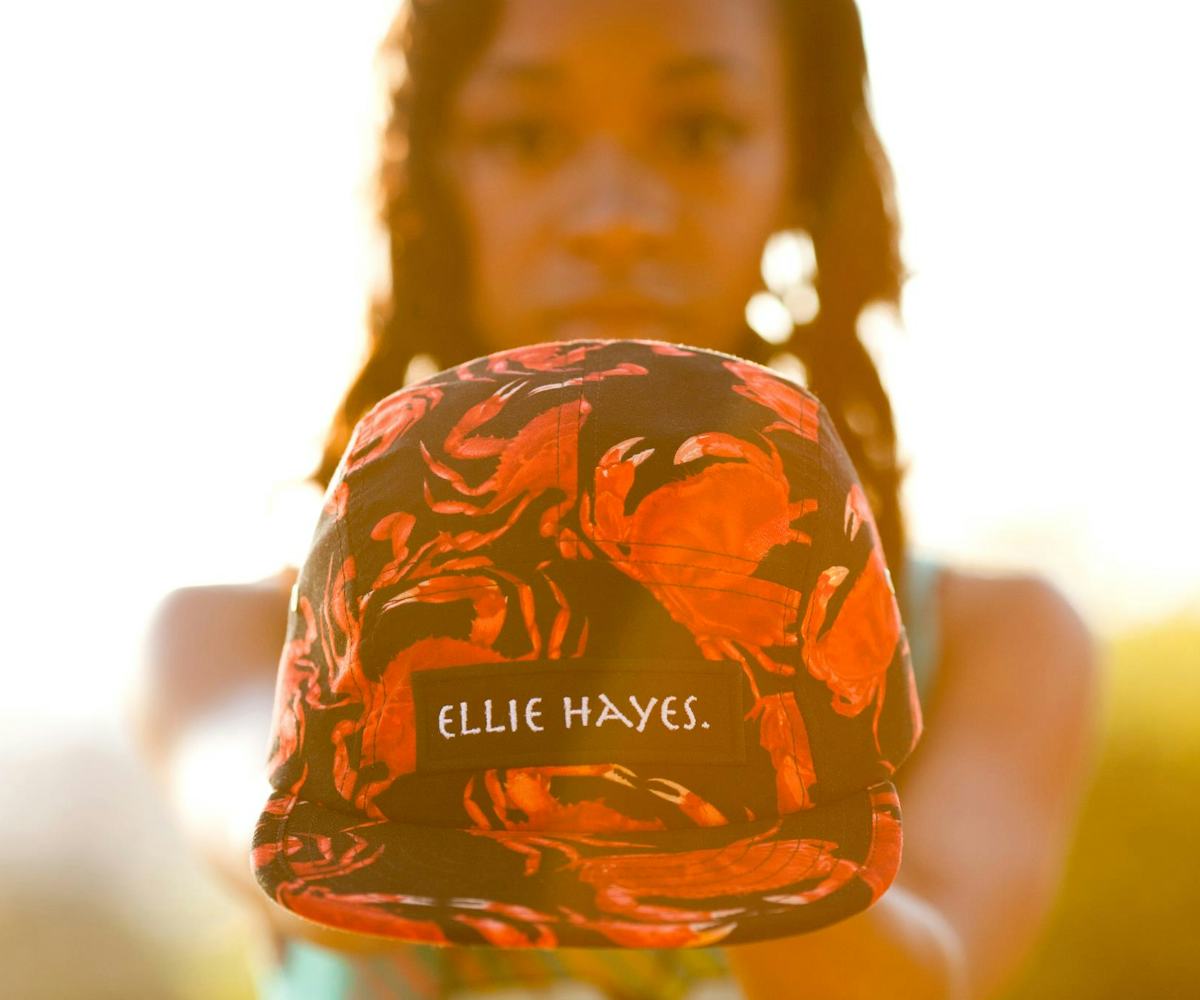 you oughta know: ellie hayes
say hey to your 5-panel obsession.
Hats are sort of like jeans or sneakers--it's impossible to have too many. And between snapbacks, floppy boho options, baseball caps, and bucket hats, there are way, way more than enough to choose from. But since we only have so much room in our closets (and tiny New York apartments), you have to pick the best of the best, and this is where Ellie Hayes comes in. Since 2013 the California label has perfected the art of the perfect printed 5-panel, fusing unexpected patterns, vintage touches, and tons of neon into one statement-making topper.
Just take it from designer Tiffany Turner, who understands that these unisex styles really are the best of both worlds. "5-panel caps are perfect because I am able to hand pick the fabric, put crazy colors/patterns together, and tell the manufacturer exactly how I want each cap to look," she explained. "It allows me to explore fabric and express myself fully through the incorporation and mixture of bright colors and patterns." Think wild flamingo motifs, lobsters, and tropical designs that stay firmly on the side of retro-cool (with just a hint of weird). 
This is all awesome enough on its own, but even better? A percentage of each sale goes toward helping build medical clinics in sub-Saharan Africa. Which, if you ask us, means it's time to make some space in your wardrobe and stock up ASAP.