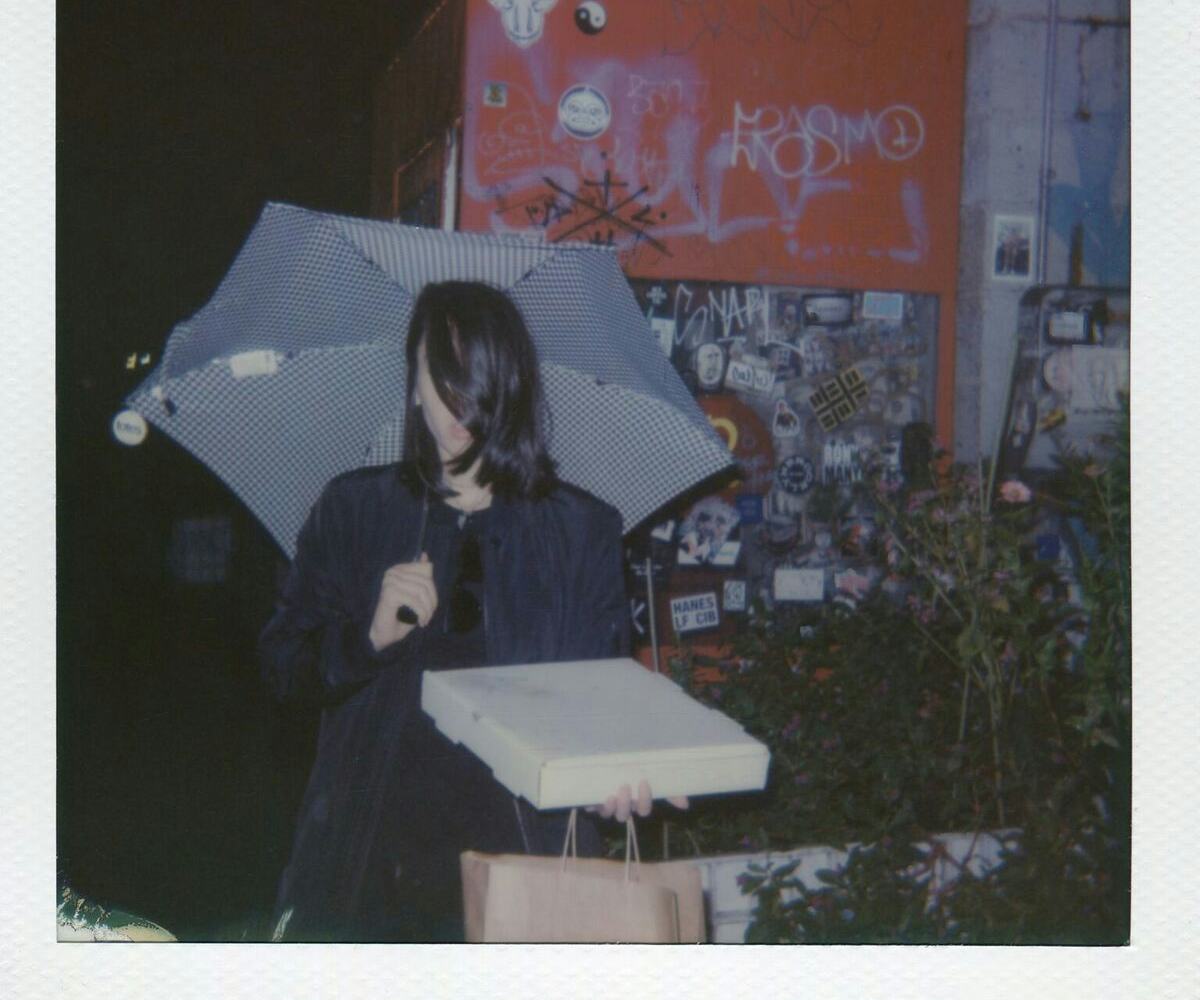 Elohim's New York Tour Diary: Magic At Webster Hall, Exploring Williamsburg, And Roberta's Pizza
The elusive electro-pop singer takes us behind the curtain.
Late last year, we introduced you to the elusive singer Elohim, who got the attention of music blogs with the twin earworms, "She Talks Too Much" and "Xanax." Back then, Elohim took extra lengths to maintain an aura of mystery, concealing her face in press photos with masks and her own hair, and only agreeing to do interviews over the phone (and even then, she distorted her voice using text-to-speech software). But since the release of her debut, self-titled EP, Elohim's stance around her secret identity has softened, and although she does not appear in the brand-new video for her latest single "Hallucinating," she did just wrap an extensive North American tour, where she performed her brand of narcotic electro-pop to medium-sized venues across the continent. That included an October stop at New York City's famed Webster Hall, a memorable experience the singer captured for us in a series of artful photos, which took us through arriving at a beautiful Chelsea apartment, receiving presents from friends backstage, and hunting down Bill Clinton's favorite pizza joint.
Arrived at the most incredible apartment in Chelsea around midnight the night before the Webster Hall show. I felt like I was dreaming. There was an elevator in the apartment! Every piece of furniture was a piece of art. What a treat while on the road.
On the way to the show. I wore these shoes for two months straight. It's funny how shoes can give you a sense of emotional familiarity and comfortability, physically and spiritually grounding you through your own root system.
Sound check at Webster Hall at 5pm. What an incredible venue.
I like to use my hour in sound check as a moment to find my Zen, becoming one with my instruments, voice, and the stage.
Performing to a sold-out show in the main room at Webster Hall. No words could accurately describe the warmth and love radiating in that room; the crowd was electric, the night was nothing short of magic.
Post-show, I received a few BEAUTIFUL gifts from lovely friends. (A Queen vinyl, a Nancy Sinatra vinyl, three bras, incense, cards, a hat, a personalized T-shirt, a framed stunning drawing of me!)
By some miracle, I had two days off while in New York. On the road, days off are sacred. This might be the softest sweatshirt I've ever owned.
Exploring Brooklyn's Williamsburg on my day off. New York makes me feel alive and completely full of energy. It oddly takes away my anxiety. I love the constant connection you're forced to have with people every day. It is important.
I heard through the grapevine that Roberta's is Bill Clinton's favorite pizza spot. It was well worth the hour wait. I walked around in that hour and did some shopping at Friends with some friends.