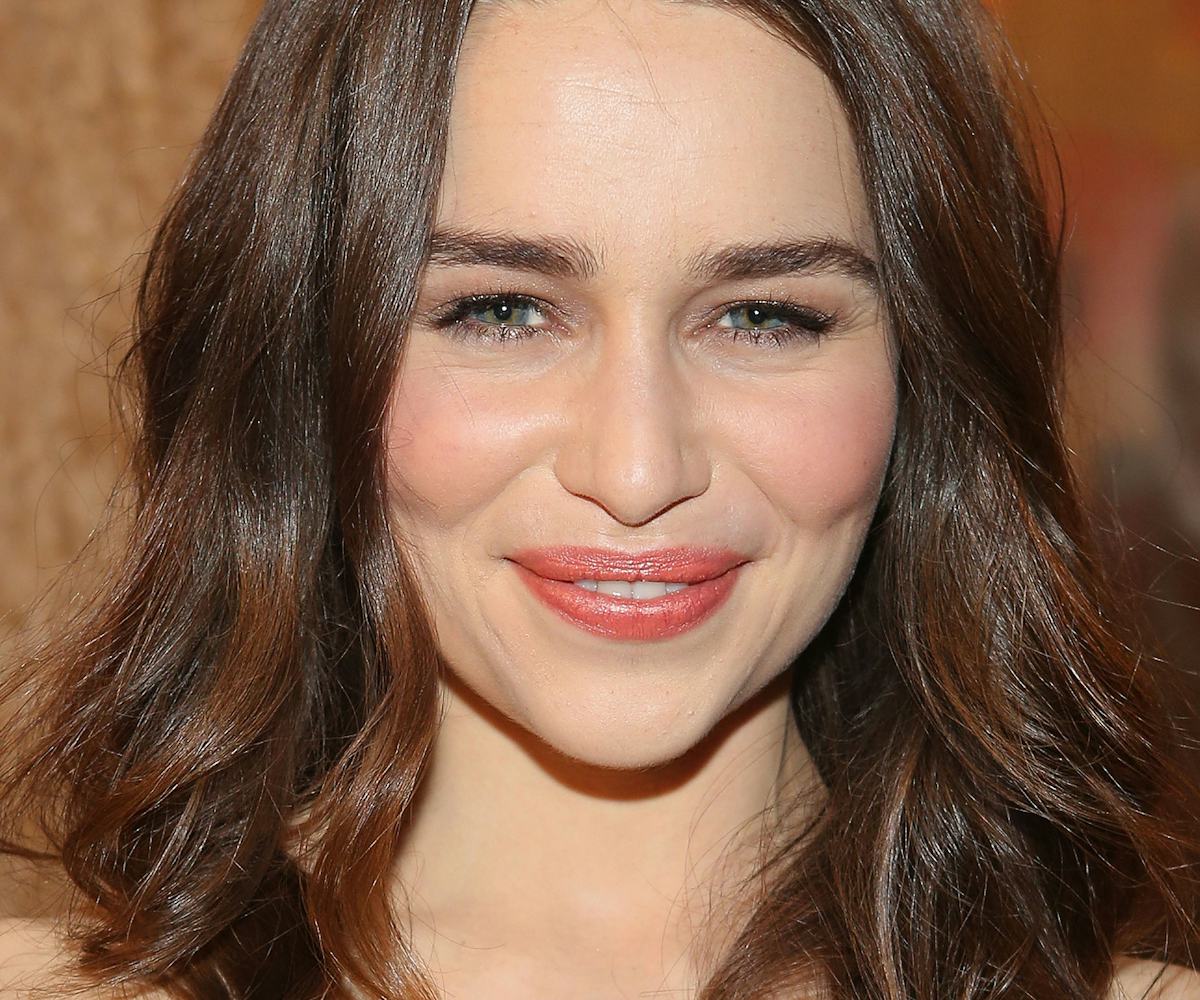 Photo by Mike Windle / Getty Images
emilia clarke admits she turned down 'fifty shades of grey'
Emilia Clarke, AKA Mother of Dragons, was approached to play the role of Anastasia Steele in Fifty Shades of Grey, but turned it down. Now that the film has achieved phenomenal success (financially, anyway) and Dakota Johnson has become a star, receiving high praise across the board for her portrayal of the sexually awakened journalist, how does the Game of Thrones actress feel about her decision?
"No regrets," she said, during an in-depth interview with The Hollywood Reporter. 
Though Clarke has stripped down for the camera before—she's had several buzzed-about sex scenes in GoT, many of which are arguably rougher and more sexually explicit than those in Fifty Shades—it was the nudity in the would-be blockbuster that led her to turn down the role. 
"I'd done nudity before and was concerned with being labeled for doing it again," Clarke said. The first time Clarke bared all was onstage as Holly Golightly in Breakfast at Tiffany's—her New York stage debut.
Clarke met with director Sam Taylor-Johnson twice before ultimately passing on the role. She may have no regrets, but GoT fans certainly do—Daenerys is the coolest. 
(via The Hollywood Reporter)